145th Preakness Champion, Swiss Skydiver's Future Up in the Air?
Author: Clint Goodman
Published: Tuesday October 06, 2020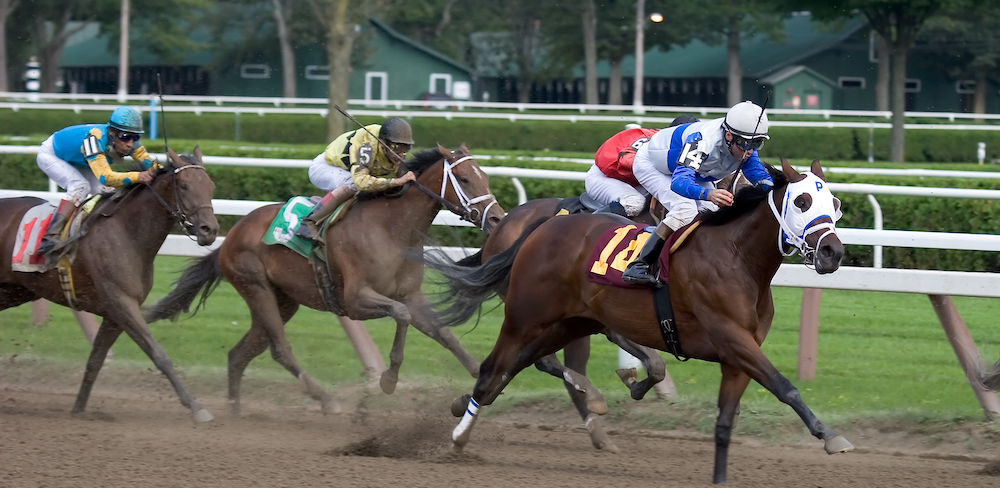 What does the future hold for Swiss Skydiver?
What do you do with a filly that just won the 145th Preakness and became only the 6th one in history to do so? Believe it or not, that is the question Swiss Skydiver's owner, Peter Callahan is mulling after his horse won the big race and earned a place in the upcoming 6 million-dollar Breeders Cup race next month.
"We almost tore the roof down. It was bonkers. The stretch run was so exciting, wasn't it?" Callahan said regarding the finish of The Preakness," The two of them, the boy and the girl, going head to head and two jocks, not elderly jocks but let's say over the top in their careers, fighting it out. It was wonderful. I hope non-racing enthusiasts watched it. I hope some of them convert. We could use a few more fans."
Second thoughts about putting her in the Breeders Cup.
While some might think that Callahan is going to put his filly in The Breeders Cup race, he expressed hesitation about running her against the boys for a third time during an interview. Instead, he is apparently considering putting her in the distaff race, putting her in another entirely or even sending her off to breed with none other than into mischief, who is currently ranked #1 sire in North America
"In our minds, there was only one box left to tick for Into Mischief and that was siring a classic winner. Authentic was able to do that pretty emphatically in the Kentucky Derby, and we continue to believe the best is still to come for Into Mischief," said Ned Toffey, general manager at Spendthrift when asked about studding Into Mischief. "Authentic, Gamine and these 3-year-olds were bred on a $45,000 fee, and Into Mischief has continued to cover better books every year.
Not only is into Mischief the #1 ranked sire in North America right now, he is also the sire of Kentucky derby winner, Authentic. If nothing else, Callahan having the two breed together would probably result in another prized racehorse that could be a threat in the sport of horse racing for years to come.
Other racing options for Swiss Skydiver
If Callahan does decide to put Swiss Skydiver in the six million-dollar Breeders Cup race however, it wouldn't be that different from what she experienced at the Preakness. One big example of this is that the length of the Preakness and the Breeders Cup are the same, meaning she could end up setting another blistering pace when all is said and done.
Unfortunately for Swiss Skydiver and Callahan, the horse will be up against a who's who of competition in this race and will need to establish dominance early. In fact, between Maximum Security, Improbable, by my standards, Tom's D'etat, Tiz the law, and Art collector all in the field, Skydiver is going to need to take the lead early and find a way to keep it.
Or maybe she could simply keep pace with the boys for a while and showcase that unrelenting speed she had in the final seconds of the Preakness. Of course, this strategy risks her being pinned to the rail or getting surrounded in traffic, but it could be worth the risk if she can find a way to eventually separate herself from the field
Nothing left to prove for Swiss Skydiver?
Then again, what does Swiss Skydiver have left to prove.? She is already the sixth filly to win the Preakness in 145 years. she also did it by defeating the derby winner in what can only be described as a spectacular finish. If Callahan wants to, he could just enter her in one of the other races and still rake in a great deal of money in the process. It really all depends on what is best for the horse though.
In the end, Callahan shouldn't be in any rush to make this decision. He has enough time to decide what is best for his prize-winning horse and it might just be better to have her breed or entered another race. Sure, it would be nice to see the history making continue and for Swiss Skydiver to win the six-million-dollar race, but she owes the horse racing world absolutely nothing.