2019 Season at Saratoga Kicks Off
Author: Don Mckee
Published: Tuesday July 09, 2019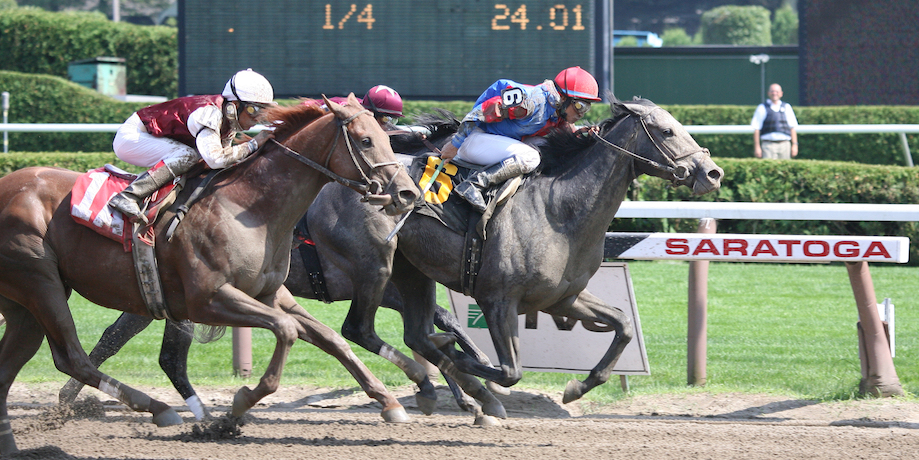 The 2019 summer season is set to kick off at Saratoga with four days of racing and events from July 11th to July 14th. This will be the 151st season, and gates will open at 11 am on opening day with post time at 1 pm. Grandstand admission is at $7, while Clubhouse is $10.
For the first time in the racetrack's history, racing is set to be spread out over eight weeks. Traditionally, the races take place six days a week, but this year they will be running five days a week. The race days are going to be Wednesdays through Sundays with Mondays and Tuesdays being the off days.
Some of the trainers are optimistic about this new schedule while others are holding their breath until it ends.
Todd Pletcher, winner of the training title at Saratoga thirteen times, commented on the schedule. "It will be an interesting dynamic this year, being spread over two months…When I think back to when I worked for Wayne (Hall of Fame trainer), it was a 24-day meet. It certainly had a different feel to it then."
Chad Brown, the person who set the all-time record for training wins last year, said that he is waiting until the season finishes in order to make a judgment on whether this new schedule is good or bad.
Opening Week Races
The opening races will include six stakes. The Grade 3, $150,000 Schuylerville for 2-year-old fillies will take place on opening day. Some of the participants include the top two favorites, Comical and Shippy, both trained by Doug O'Neill. Comical won by six lengths on debut at Santa Anita in May, and Shippy won her debut by more than ten lengths at Laurel Park in June.
Also in the race will be Aurelia Garland, who won debut at Belmont in May. Todd Pletcher, the trainer of both Integral and Kiss the Girls who won their debuts, will also be there with the horses.
The first Grade 1 of the season will be on Saturday, July 13th. It will be a $500,000 for turf fillies and mares.
Entire Season
The entire season at Saratoga Race Track will feature 76 stakes races. Out of those, 40 of them will be graded, and 19 of those will be Grade 1. The most anticipated will be the well-known $1.25 million Travers Stakes taking place on August 24th.
New Additions
There will be a few different things this year with the Saratoga races. Those at home will have a better experience than previous years. Saratoga Live will have a bigger broadcast schedule after partnering with Fox Sports. There will be live coverage most days starting from Race 1 on FS2.
There will be special events taking place that include Mariano Rivera Day, various performances, outings, picnics, and more.
There will be the opening of the anticipated 1863 Club. The 36,000 square foot building will feature various levels and hospitality amenities.
The New York Racing Association (NYRA) CEO and President Dave O'Rourke spoke about the event.
"The summer season at Saratoga is always special, and this year will be no exception. From the best racing in the world, including the 150th running of the Runhappy Travers and the Spa debut of the Turf Triple Series, to the much-anticipated opening of the 1863 Club, to exciting events and entertainment, Saratoga continues to offer an outstanding experience for all racing fans."
This upcoming summer season at Saratoga looks to impress all types of racing fans, trainers, owners, and spectators. With new additions and changes to the schedule, they are looking to stay exciting and evolving.