2020 Juvenile Racing Set To Begin With Lasix Phaseout
Author: Clint Goodman
Published: Wednesday April 15, 2020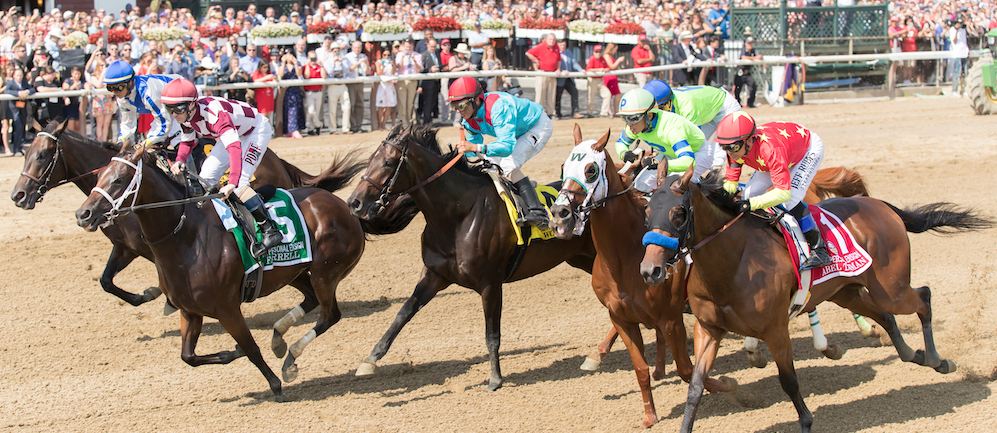 The new 2-year-old season will kick off with a 4 1/2-furlong maiden race April 16 at Gulfstream Park, and the use of the race day medicine furosemide, also known as Lasix, will be banned.

Lasix Phase-Out
The medication has been banned around the globe, but it has a strong presence in North America due to its effectiveness at controlling exercise-induced pulmonary hemorrhage. It will begin to be phased out this year in races for 2-year-olds at multiple tracks, including Gulfstream Park. By next year, the ban will expand to stakes races for all ages, including the Triple Crown.
The new program prohibits 2-year-olds from being treated with Lasix within 24 hours of a race.
Other tracks that have joined in on the phaseout include Del Mar, Keeneland, and all tracks owned or operated by Churchill Downs Inc., the New York Racing Association, and The Stronach Group, which includes Gulfstream.
Many breeders, owners, and industry groups support the phase-out, and they have been trying to eliminate the medication's usage. They believe that race-day drugs like Lasix are bad for a horse's welfare and don't look good for the sport.
Other individuals believe that the medication is performance-enhancing due to it causing weight loss and acting as a mild bronchodilator.
There are trainers and racetrack veterinarians who believe Lasix is beneficial and that it controls bleeding. It is seen as a way to allow horses to compete that would otherwise have to sit out due to respiratory hemorrhaging.
Most trainers and owners use Lasix on their horses when it is allowed.

Juvenile Racing
Most of the participants for Florida's juvenile racing are taking part in the April 16 race or a counterpart race, one running on April 17.
Trainer Wesley Ward has entered horses in both races, and trainer Juan Alvarado has starters for owner/breeder Arindel. Trainer Ralph Nicks has runners for owner/breeder Jacks or Better Farm.
The owner of Jacks or Better Farm in Reddick, Fla., Fred Brie, does not support the phase-out of Lasix for 2-year-olds.
He took the 2018 Affirmed Division of the FTBOA Florida Sire Stakes with Garter and Tie at Gulfstream. About ten years ago, the Stanley Gold-trained Awesome Feather took the series for him when it was at Calder Race Course, and she went on to win the 2010 Grey Goose Breeders' Cup Juvenile Fillies (G1) at Churchill Downs. She was the champion 2-year-old filly that year.
"I am absolutely negative on no Lasix, but it is what it is," Brei said. "We run in (Hallandale). From let's say 30 days from now through October, we're running in probably the harshest environment in the country. Heavy humidity, constant heat."

Canceled or Delayed Spring Meets
Due to the various cancellations and delayed spring meets, Brei believes there will be an increase in 2-year-olds running.
"Usually, Keeneland is going on, and those horses are up there, running up there, and now we have them in South Florida," he said.
Two of the horses come from Ward, who normally would be focusing on the juvenile races at Keeneland in Kentucky. He has Lime, a 2-year-old Iqbaal filly he trained for Mrs. Fitriani Hay, and Golden Pal, an Uncle Mo colt owned by breeder Randall Lowe of Ranlo Investments. Both of the runners breezed at Turfway Park in March.
Ward has various wins from overseas, with Lady Aurelia taking a Cartier Award as champion 2-year-old filly of 2016. That year, she won the Queen Mary Stakes (G2) and the Darley Prix Morny (G1) for owners Stonestreet Stables, George Bolton, and Peter Leidel.