2020 Preakness Stakes Preview
Author: Don Mckee
Published: Friday October 02, 2020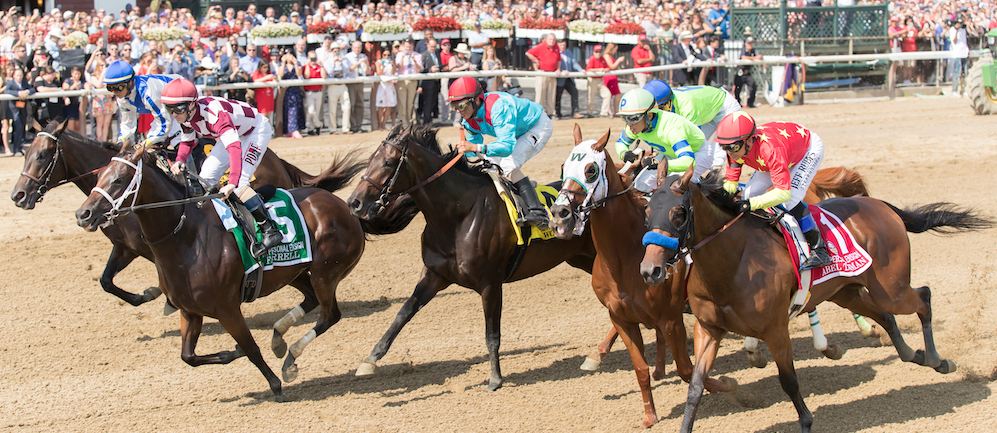 This weekend on Saturday, October 3rd, the 145th Preakness Stakes will take place in Baltimore, Maryland at the Pimlico Race Course. The event, including pre-race coverage, will air from 4:30-6:00 p.m. ET, with a post time beginning at 5:45 ET. You'll be able to tune in and watch all the action live on NBC.
The Preakness is a Grade I stakes race for thoroughbreds and is one of the most prized events within the sport. Originally, this race was scheduled to take place back in mid-May, as it usually does, but was postponed due to Covid-19 safety precautions. The purse for this race will be a hefty reward of $1 million dollars. Unfortunately, due to the pandemic, the atmosphere of this legendary event will not be the same as fans will not be allowed to attend. Luckily enough for the horses, jockeys, and those who will be present though, it's shaping up to be a sunny day with very little chance of rain.
This is the race that will cap off the Triple Crown this year, due to all of the various delays and adjustments that have taken place over the course of the past few months. Last year, the Preakness had the second biggest crowd drawn to a horse racing event in America, attracting a crowd of 131,256 who saw War of Will finish in first place.
The winner of the Kentucky Derby, Authentic, as well as Derby participants Ny Traffic, Max Player, and Mr. Big News will all be racing at Pimlico. Mr. Big News and company will surely be trying to capitalize this time around, as they finished 3rd at the Kentucky Derby. Art Collector also poses as one of the early favorites due to performances put up in the past few events. There are some underdogs too, as listed below in the odds, that you will have the opportunity to bet on if you're feeling lucky.
There will be no Triple Crown winner this year either due to the Belmont Stakes and Kentucky Derby having different winners. Participants in this race will be competing for this prestigious title as well as trying and book a date for the 2020 Breeder's Cup Challenge.
Here is the link to the Preakness site in case you want to check out more pre-race news as you patiently wait for the big day;
https://www.preakness.com/
Below is the lineup for the 145th annual Preakness Stakes at Pimlico, as well as the morning line from Betamerica.com;
Post 1 Odds / Horse / Jockey:
30-1 / Excession / Sheldon Russell
Post 2 Odds / Horse / Jockey:
12-1 / Mr. Big News / Gabriel Saez
Post 3 Odds / Horse / Jockey:
5-2 / Art Collector / Brian Hernandez Jr.
Post 4 Odds / Horse / Jockey:
6-1 / Swiss Skydiver / Robby Albarado
Post 5 Odds / Horse / Jockey:
6-1 / Thousand Words / Florent Geroux
Post 6 Odds / Horse / Jockey:
30-1 / Jesus' Team / Jevian Toledo
Post 7 Odds / Horse / Jockey:
15-1 / Ny Traffic / Horacio Karamanos
Post 8 Odds / Horse / Jockey:
15-1 / Max Player / Paco Lopez
Post 9 Odds / Horse / Jockey:
9-5 / Authentic / John Velazquez
Post 10 Odds / Horse / Jockey:
20-1 / Pneumatic / Joe Bravo
Post 11 Odds / Horse / Jockey:
30-1 / Liveyourbeastlife / Trevor McCarthy