2021 Godolphin Stud and Stable Staff Awards Shortlist
Author: Don Mckee
Published: Wednesday December 02, 2020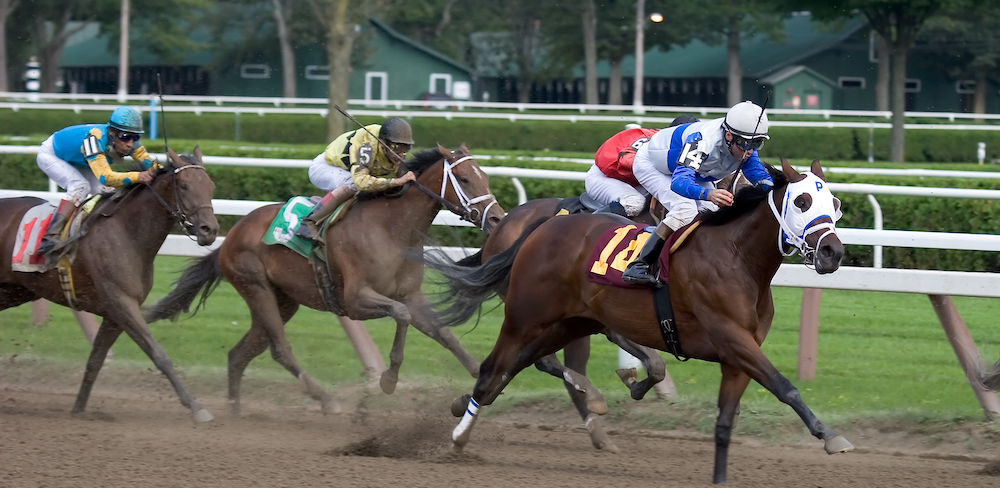 The Godolphin Stud and Stable Staff Awards is an initiative that aims to celebrate those who work behind the scenes. The award was invented by Sheikh Mohammed as a way to encourage young people to always strive for the best. Subject to the relevant government guidance, a celebratory event is being planned for summer 2021. The event will be shown live on Racing TV.
Six shortlists have been revealed, after the awards received nominations for two hundred and six individuals across the racing and breeding industries, which is now down to sixty. The awards, which is in its seventeenth year recognizes and rewards over 10,000 stud and stable staff in England, Scotland, and Wales for their outstanding skills, commitment, and contribution to the horse racing industry.
This year will be special as attention will be paid to how stud and stable staff members were able to face the challenges of this period and how they were able to overcome. With over one hundred and twenty-eight thousand pounds in prize money, it has been decided that any applicant who makes the shortlist of ten but does not progress to the final three will be rewarded with two hundred and fifty pounds to recognize them for making the shortlist. With that, Goldophin also aims to distribute prize money to a larger number of people to help cushion the negative effects of Covid-19 financially.
A list of three finalists will be agreed upon by the Judging Panel. The finalists for each of the six categories will be announced early in 2021. Due to the coronavirus pandemic, changes have been made to the judging process as we are expecting to see this one conducted remotely.
Racing TV will host an interactive virtual event, which will act as the award ceremony. The broadcast will go live on Monday, 22 February 2020, and will be free to air. Plans are still in place to hold a celebratory live event in the summer as subject to government guidance.
The shortlisted employees and their employers are:
David Nicholson Newcomer
Ben Pauling Alana Stiles – Hughie Morrison Chrissie Sykes – Levi Capell – Willam Haggas Alex Caulkett – Seamus Mullins Jaydon Lee – Nicky Henderson Alice Price – Ruth Carr Jessica Townend – Jedd O'Keeffe Mikaela Wilkings – Susan Corbett – Eve Johnson Houghton Ericka Davies – Iain Jardine Rebecca Elliott
Rider/Groom
Rakesh Alva – Bryan Smart Jessica Benfield – Charlie Longsdon Emily Bullock – Ruth Carr Lindsay Gallagher – Henry Spiller Sophie Teague – Nick Alexander – Sir Michael Stoute Sarah Peacock – Tom George Faisal Phillips – Richard Phillips Karl Pierrepont – Barry Brennan Maqsood Gill – Jim Boyle Joanna Lacisz
Dedication
Marcus Tregoning Claudia Fisher – Amy Murphy Roy Fowler – John Gosden Lisa Jackson – Philip Hobbs Joline Saunders – Richard Phillips Jane Smith – Guinand Bissessur – William Haggas David Crofts – John Ryan John Smith – Henry Candy – Mick Channon Helen Halliwell – James Fanshawe Debbie Howie
Leadership
Jessica Bell – Brian Ellison Alan Berry – Jonjo O'Neill Alex Cairns – James Fanshawe – Emma Lavelle Timothy Hogg – Jedd O'Keeffe Tom Messenger – Rebecca Edmunds – Bryan Smart Kayleigh Flower – William Knight Hannah Gregory – Richard Phillips Roddy Griffiths – Dan Skelton Lauren Webb – Daniel & Claire Kubler
Community
Rob Achner – Jockey Club Estates Simon Bailey – Sports Chaplaincy UK Bee Chapman – William Jarvis Simon Jones Joanna O'Neill – Jonjo O'Neill Richard Phillips Sam Trainor – National Horseracing College Caroline Turnbull – Thoroughbred Breeders' Association Margo Walsh – The Jockey Club Paul Wright – Weatherbys
Stud Staff
Noel Challinor – Northmore Stud Jack Conroy – Chasemore Farm Natalie Folland – Elkington Stud David Hegarty – Newsells Park Stud Ellie Wright – Brick Kiln Stud – Genesis Green Stud Tom Hughes – Hazelwood Bloodstock Martin Languillet – Fittocks Stud Oliver Nash – Mildmay Farm and Stud Antonia Neal – Far Westfield Farm Elody Swann
Godolphin is the official sponsor of this award show and it is produced by The British Horseracing Authority (BHA). The Racing Post and Racing TV are also sponsors of the event.