4,272 Yearlings Cataloged for Keeneland September Yearling Sale
Author: Don Mckee
Published: Wednesday August 12, 2020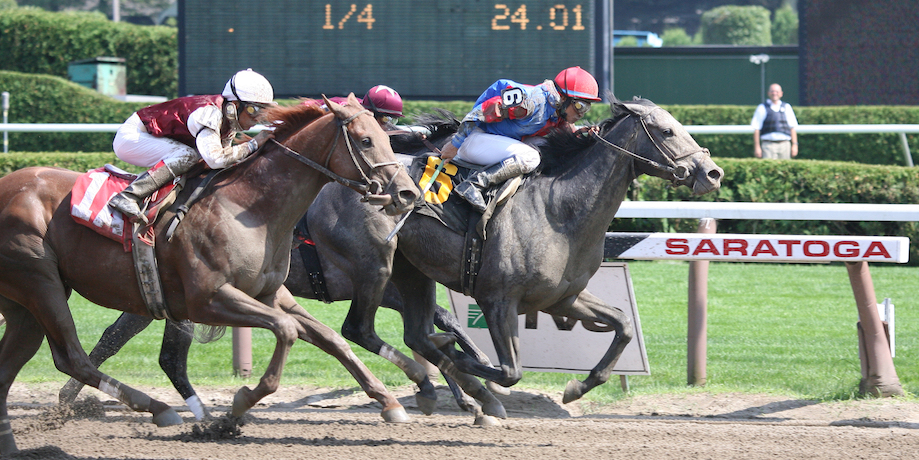 Keeneland cataloged a total of 4,272 yearlings for the 77th annual Keeneland September Yearling Sale, which will be held over 12 sessions from Sept. 13-25. Keeneland announced the news on Aug. 11. The event always brings more exciting names into horse race betting.
The auction will also include online bidding and expanded phone bidding to facilitate buyers who are bidding remotely.
With the enhanced online September Sale catalog this year, buyers will be able to conduct visual inspections through walking videos of yearlings, comments from consignors about yearlings, and links to the website of each consignor.
The print catalogs will be sent out on Aug. 21 and are expected to arrive by Aug. 25.
Shannon Arvin is Keeneland's president-elect and interim head of sales.
"Keeneland's September Sale is vital to the Thoroughbred industry and the primary source globally of champions and graded or group stakes winners year after year," said Arvin. "We look forward to welcoming consignors and buyers this fall, and we are collaborating with Fasig-Tipton and government and health officials on protocols to be announced in the coming days that will enable us to conduct a successful and safe sale. For those unable to attend, we have expedited our technology initiatives to provide real-time online bidding and expanded our phone bidding capabilities. We also have enhanced the resources available via our digital September Sale catalog to deliver more information directly to our customers."
Remote Bidding
The new editions allow buyers to prepare for the auction whether or not they are participating remotely or attending the sale. Buyers will first have to register for an account and establish credit within the Keeneland Sales Portal, which Keeneland recommends being done two weeks before the sale.
Keeneland will offer two remote bidding options for buyers for both the September Sale and other upcoming sales. They both integrate with the live auction in real-time, making it seem as if the buyer is physically present.
The online bidding system will allow buyers to watch the live sale and bid in real-time through their accounts in the Keeneland Sales Portal. They can either opt for a live, on-demand bid that happens manually, or a max bid, which allows a buyer to set a designated price.
Keeneland has also expanded its existing phone bidding system due to increased demand. A buyer is able to register for phone bidding through the same Keeneland Sales Portal, and a Keeneland representative will call before the bidding starts.
2020 September Sale Schedule and Leading Sires
There will be a total of 12 sessions in the September Sale, which is one less than last year.
The schedule is Book 1 on Sept. 13-14, with a total of 448 yearlings cataloged over the two days; No sale on Sept. 15; Book 2 on Sept. 16-17, with a total of 770 horses during the two days; and Book 3-6 on Sept. 18-25, with a total of 3,054 yearlings cataloged over the final eight days of the sale.
The entire September Sale will be livestreamed on Keeneland.com.
Some of the leading sires set to be represented in the catalog, which includes 2,235 colts and 2,037 fillies, include American Pharoah, Bernardini, Candy Ride, Constitution, Curlin, Dark Angel, Distorted Humor, Empire Maker, Frankel, Frosted, Galileo, Ghostzapper, Hard Spun, Honor Code, Into Mischief, Kingman, Kitten's Joy, Malibu Moon, Medaglia d'Oro, More Than Ready, Munnings, No Nay Never, Nyquist, Pioneerof the Nile, Quality Road, Speightstown, Street Sense, Tapit, Uncle Mo, Union Rags, Violence, and War Front.
Some of the notable stallions with their first crop of yearlings include Arrogate, Battle of Midway, Caravaggio, Churchill, Classic Empire, Cupid, Gun Runner, Keen Ice, Mastery, and Practical Joke.