Art Collector Looking Toward Breeders' Cup Dirt Mile
Author: Don Mckee
Published: Wednesday October 21, 2020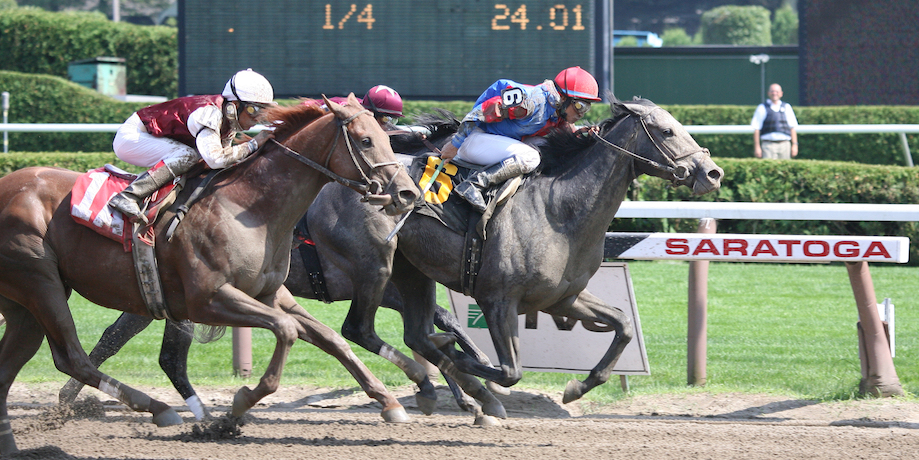 Following his victory this summer in the Toyota Blue Grass Stakes (G2) at Keeneland, Art Collector is now looking toward the Lexington track once again for the Nov. 7 Big Ass Fans Breeders' Cup Dirt Mile (G1).
Art Collector is trained by Tommy Drury Jr.
2020 Races
A son of Bernardini, the colt is owned and bred by Bruce Lunsford. He took his first four races of 2020, including the Blue Grass. He then suffered his first loss as a three-year-old in the Oct. 3 Preakness Stakes (G1) at Pimlico Race Course, where he finished fourth.
The colt was not able to keep up with the winner Swiss Skydiver and second-place finisher Authentic. He eventually lost by ten lengths, finishing a head behind the longshot Jesus's Team.
Art Collector did not start in the Sept. 5 Kentucky Derby Presented by Woodford Reserve (G1) at Churchill Downs. He suffered a minor foot injury right before entries were taken in the days leading up to the race. The Derby was won by Authentic, who finished ahead of the favored Tiz the Law.
The Dirt Mile
According to Drury, the Dirt Mile is the most attractive Breeders' Cup race, since the $6 million Longines Classic (G1) will likely have a stacked field. The 1 1/4 mile race could see top names like Authentic, Improbable, Maximum Security, Tom's d'Etat, Tiz the Law, and By My Standards.
The Dirt Mile has a purse of $1 million and is also likely to draw a big field. Names like Complexity, Mr. Freeze, Pirate's Punch, Rushie, and War of Will are looking at the race.
"You're trying to use good judgment, put your horse in the best spot," Drury said. "I don't know that it's rocket science, but I felt like the (Dirt) Mile is not quite as deep as the Classic is this year. We know he likes the track over there at Keeneland. He's tactical enough that I think he can be somewhat forward in a spot like that. To me, it just seemed like the logical spot for him."
According to Drury, it is unlikely that Art Collector will be pre-entered next week into the Classic. Horses can be put into two Breeders' Cup races before final entries.
The trainer said that a possible alternative to the Dirt Mile is the $500,000 Clark Stakes Presented by Norton Healthcare (G1) at Churchill Downs on Nov. 27.
If "for whatever reason that race doesn't work out, or if he drew the 12 hole, something along those lines," then the alternative would be considered, according to Drury.
The Dirt Mile is a two-turn race at Keeneland, meaning horses on the outside risk a wide trip.
Art Collector will be joined by regular rider Brian Hernandez Jr. in the Dirt Mile. The jockey is 1-2-1 with 14 Breeders' Cup starts, winning the 2012 Classic with Janis Whitham's Fort Larned for trainer Ian Wilkes.
Drury's First Breeders' Cup Starter
If Art Collector does run in the race, he will be the first Breeders' Cup starter for Drury. He will breeze at Churchill Downs on Oct. 22 or Oct. 23, and his last work was a half-mile in :49 1/5 Oct. 15 at Skylight Training Center, which is his main training base in Goshen, Ky.
"It's been a year for a lot of firsts for us. We got to experience a little bit of (Derby week), got to experience the Preakness, and now we're going to get to experience the Breeders' Cup," Drury said. "That's why you get up every day. That's why you work hard to put yourself in this kind of situation.
"I think the big thing for me is that I certainly want to go over there and make the most of the opportunity and show people I can manage a horse at this level, but then I'm also trying to remind myself that I may never get this opportunity again and you need to have fun with it and enjoy it."