Asmussen Will Appeal Suspensions for Acepromazine
Author: Clint Goodman
Published: Thursday December 05, 2019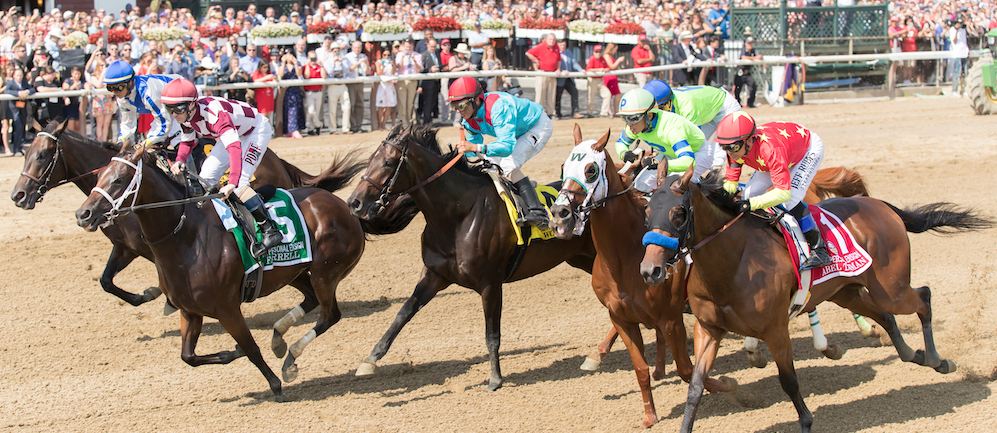 Steve Asmussen was one of the multiple trainers who were suspended by the Kentucky Horse Racing Commission during the last two weeks of November. The suspensions were handed out due to a medication violation.
Two Asmussen trainees ended up being disqualified from 2018 victories after urine samples tested positive for Acepromazine metabolite 2-1 Hydroxyethyl Promazine Sulfoxide (HEPS). The rulings resulted in a 30-day suspension and a $1,000 fine for the positive sample from Thousand Percent on June 28, 2018, at Churchill Downs.
Boldor's positive sample from Oct. 25, 2018, at Keeneland resulted in a 60-day suspension and a $2,500 fine. Both horses were disqualified from their wins and had to forfeit their purse money.
The first 30 days of the ruling are scheduled for Dec. 20, 2019-Jan. 18, 2020. The first 30 of the 60 days would be served concurrently from Dec. 20-Jan. 18, and the other 30 were based on the condition that no Class A or Class B medication violation occurs within 365 days from the date of the Nov. 30 ruling.

Appeal by Asmussen
According to Clark Brewster, an attorney representing Asmussen, they will appeal the decision.
Brewster said that Acepromazine was administered orally outside the 48-hour withdrawal period, but residue from the metabolite HEPS has remained in horses for longer periods of time in the past. He also said that the guideline protocols are based on administration through IV, but most backside veterinarians use the oral version of the drug.
"It's easy sometimes to turn your back and then try to resolve things with regulatory authorities and do it just out of an expediency position. In this instance, Steve really felt principled about one, there was absolutely no violation of the rules, and we put the evidence on the record showing all of that," Brewster said.
"He really felt that there's this situation that could catch other trainers, similar to him, that properly use the oral suspension medication for the benefit of the horse, whether they're loading a horse somewhere or a horse is being shod way out from the races," Brewster continued.
"The aberrational retention of some metabolite is not something regulatory enforcement is intended for. He wants to make a stand and do the right thing and help others as well."
Acepromazine is listed as a sedative Class 3 drug and Class B penalty by the Association of Racetrack Commissioners International's uniform classification guidelines for foreign substances. The testing threshold for the drug is 10 nanograms per milliliter. Thousand Words had 76 ng/ml of Acepromazine HEPS, while Boldor had 17.7 + /1.1 ng/ml.
"The unequivocal testimony was the level of this metabolite in the blood was completely inert, had no possibility to impact any race or the horse itself," Brewster said. "It's just a residual metabolite that sometimes stays in horses when you give it orally, even if you give it according to the guidelines. In this instance, we were way outside the guideline administration."
Other Suspensions
Trainer Anthony Quartarolo was handed a 30-day suspension and a $500 fine after Gabapentin was found in a blood sample of a horse, which is a Class B violation. Native Wahoo took second at Churchill Downs on June 27, but he was disqualified due to the ruling and had to forfeit purse money.
Trainer Brian Lynch also got a 30-day suspension in a Nov. 20 ruling after Into a Hot Spot was found to have Gabapentin in both the blood and urine samples, which were taken after he won at Churchill Downs on May 16. He also received a $500 fine and waived his right to a formal hearing. Into a Hot Spot was disqualified and had to forfeit purse money as well.