Baffert Wants Changes To Track Surfaces
Author: Clint Goodman
Published: Wednesday November 20, 2019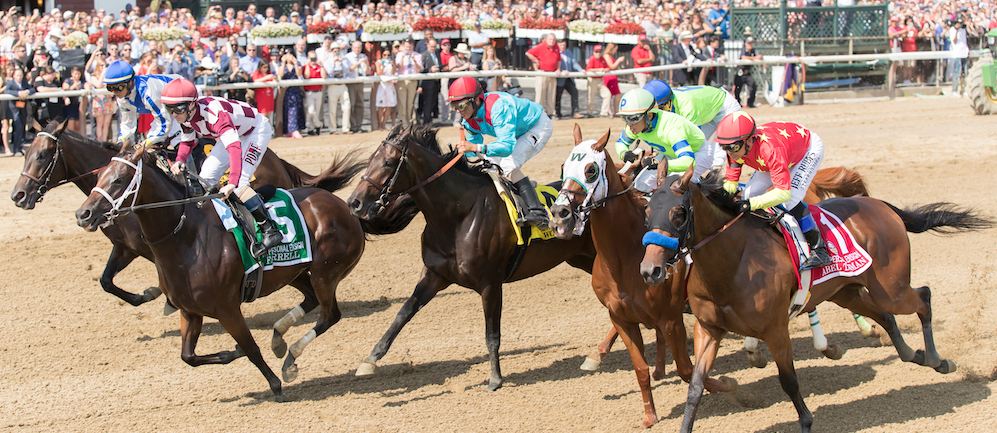 Hall of Fame trainer and two-time Triple Crown winner Bob Baffert is calling for a new scientific approach to racetracks. He would like to see the Thoroughbred racing industry start to make changes when it comes to constructing and maintaining racetracks.
His request comes after the best Thoroughbreds ran on a deep and tiring main track at Santa Anita Park in the Nov. 1-2 Breeders' Cup. It is also after the injury and later death of Mongolian Groom in the $6 million Longines Breeders' Cup Classic (G1).
"They kept adding more sand and more sand to the track. It was tough to get through it. Horses start to get tired when you have a deep, tiring track like that, and then fatigue sets in, and that's when injuries can happen," Baffert said. "It's something we never talk about, but I would like to see more science put into the surfaces.
"Synthetics are a Band-Aid. We need more experts. I know they brought in a lot of vets (for the Breeders' Cup). We don't need (more) vets; we need track experts."
There were 30 veterinarians responsible for inspecting the horses in the World Championships. Scratches included some top starters like Fleeting and Thais in the $2 million Maker's Mark Breeders' Cup Filly & Mare Turf (G1T) and Imperial Hint in the $2 million Breeders' Cup Sprint (G1).

Changes After Fatalities
After the loss of 30 equines during the winter/spring meet at Santa Anita, the main track had more sand added to it. This resulted in a surface with more kickback and resulted in slow times for some of the best horses at the Breeders' Cup.
Even with the new measures, Mongolian Groom still suffered an injury in the final race of the World Championship. He was later euthanized and became the 37th equine fatality at the track since December.
Santa Anita is currently closed for racing until the Dec. 26 opening day, and the cushion on the main track was reblended and reconditioned on Nov. 18.

New Approaches
After the death of Mongolian Groom, Baffert said the industry needs to improve the dirt surfaces instead of coming up with synthetic alternatives. He also said that the track at Santa Anita has been too coarse, and it wears out horseshoes in a short amount of time.
"The Jockey Club has to focus on track experts and the right kind of dirt. (Trackmen) need help. They might know how to maintain a track, but if a track is not even, the deeper you get it, the more uneven and wavy it will get," said Baffert. "I'd like to see more money go into the right equipment. Every sport does it. They worry about their surfaces. We bring in all these investigators from everywhere, but they should bring in a bunch of trackmen from all over to look at it. Maybe you don't have your track right. Maybe that's where they are missing the boat.
"Churchill Downs has it dialed in. They don't have it dialed in (at Santa Anita). You have to bring in outside people, and when you do, you are going to have hurt feelings. But trainers have to deal with it with the vets, so why can't the track people deal with it?"
Mick Peterson is an expert in racing surfaces and the director of UK's Ag Equine Programs. Nancy Cox, dean for the University of Kentucky's College of Agriculture, Food, and Environment, is calling on him to overlook mobile testing devices.
According to Peterson, the moisture in tracks is one of the most important aspects of keeping a safe racing surface on dirt.
"On dirt, we need to figure out how to control the moisture more consistently," he said. "We know synthetic is safer than dirt, and what's different between dirt and synthetic is that dirt is more sensitive to moisture. Some years are better than others, and it's not that the track superintendents get stupid or the horsemen get stupid.
"It has to be the weather. We know moisture is the single biggest variable on turf and dirt, so anything we can do to improve the moisture consistency on dirt and turf will pay huge dividends on safety."
High-profile people in the industry, such as Baffert and Peterson, are beginning to speak up for safer track conditions. More are likely to follow suit after the recent runs resulted in fatalities and slower times.