Belmont Approaching Swiftly
Author: Don Mckee
Published: Tuesday May 21, 2019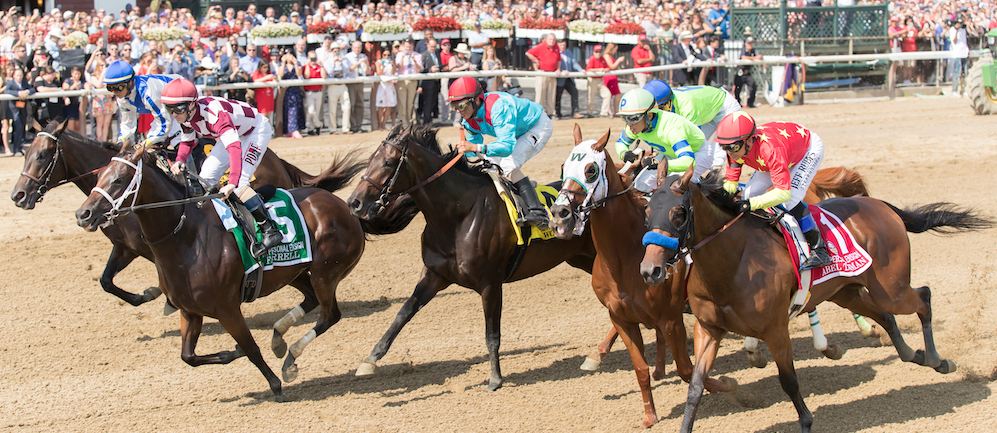 War of Will on Target for Belmont
War of Will, the victor of last Saturday's Preakness Stakes, arrived at trainer Mark Casse's Keeneland barn late Monday, where he'll train toward the final leg of the Triple Crown series in the Belmont Stakes.
The 3-year-old War Front colt has stabled at Keeneland several times during his career with Casse's assistant, David Carroll, who's thrilled to have War of Will back to prepare for his next race.
"He's fit as a fiddle," Carroll told horseracingnation.com. "We'll train him nice and quietly. He'll have an easy week, and we'll take it from there. I'm going to be Mark's eyes and ears. The horse will tell us what he needs to do."
While plans are not etched in stone, Carroll said War of Will might ship to New York about 10 days before the June 8 Belmont and "have an easy work over the surface – just acclimate to the surroundings."
Removed from the Premises
California trainers Mike Pender and Marcelo Polanco were told by Santa Anita management over the weekend to vacate their stalls, according to two track officials who declined to speak publicly. Pender, who has approximately 19 horses, was cited for an undisclosed horse-welfare issue, while Polanco, who has five horses in his care, was cited for training a horse on behalf of another person, according to the track officials.
Santa Anita stewards conducted a hearing with Pender regarding a horse-welfare issue on May 13. The stewards have not released a decision in the case. Pender, 53, has won five races with 45 starters this year. He has won such prestigious races as the Grade 1 Shoemaker Mile at Hollywood Park in 2012 and Grade 1 Eddie Read Stakes at Del Mar in 2013 with Jeranimo. Pender won the Grade 3 Robert Lewis Stakes at Santa Anita in 2018 with Lombo.
Polanco was listed as trainer of Commander Coil, who was euthanized Friday after suffering a shoulder injury while galloping at Santa Anita. Commander Coil was the first horse lost in a training or racing accident at Santa Anita since March 31. Polanco, 58, has two wins with 22 starters this year. Polanco won two Grade 1 races at Santa Anita with Island Fashion – the 2003 La Brea Stakes and 2004 Santa Monica Stakes. He has not won a stakes since 2010.
Future Plans Cemented
Robert LaPenta's Catholic Boy, the recent winner of the Dixie on the turf at Pimlico will stand at Claiborne Farms following his racing days. Surely an intriguing sire given his success on both the turf and dirt, Catholic Boy is campaigned by Jonathan Thomas.
A graded stakes winner at 2, 3 and 4, Catholic Boy was precocious, with victories in three of his four starts as a juvenile. His 2-year-old victories included the With Anticipation Stakes (G3T) on turf at Saratoga Race Course, as well as the Remsen Stakes (G2) on dirt at Aqueduct. He has also displayed tremendous versatility in winning at five different tracks on both the East and West coasts from 7 1/2 furlongs to 1 1 /4 miles.
In 2018, Catholic Boy became just the third American 3-year-old in history to win grade 1 races on dirt and turf, preceded only by two-time Horse of the Year California Chrome and Secretariat, who also stood at Claiborne.
Catholic Boy captivated audiences on the East Coast by first taking the Belmont Derby Invitational Stakes (G1T) on the grass at Belmont Park and then adding the Runhappy Travers Stakes Presented by NYRA Bets (G1) at Saratoga on the dirt. Both of those victories came at the classic 1 1/4-mile distance.
By virtue of his impressive grade 1 performances, Catholic Boy was an Eclipse Award finalist for champion 3-year-old male, a title won by 2018 Triple Crown winner Justify.