Break Even Wins Coronation Cup to Remain Undefeated
Author: Don Mckee
Published: Monday July 15, 2019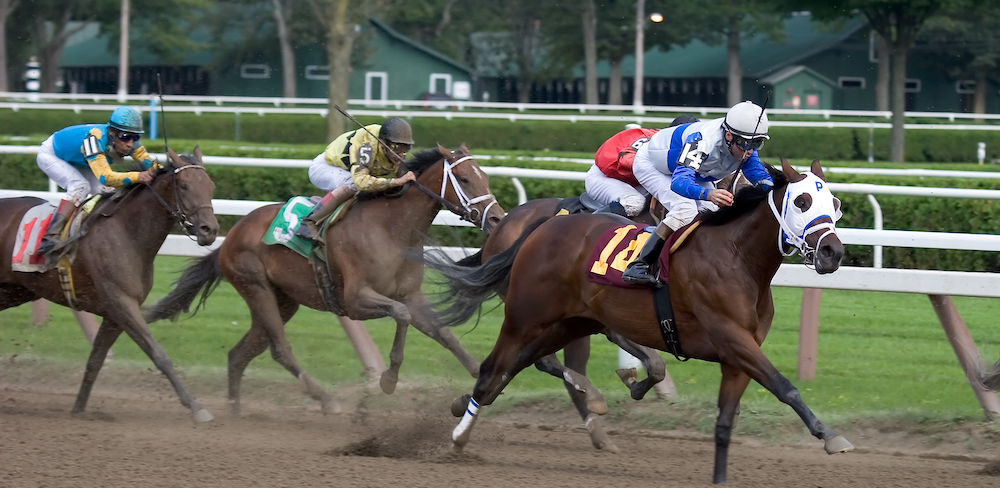 Break Even finished first at the Saratoga Race Course in the $100,000 Coronation Cup Stakes on July 14. This is the horse's sixth win, and it keeps her undefeated.
At the start of the race on the 5 1/2-furlong track, Break Even broke from Post 3 under Shaun Bridgmohan as the even-money favorite. After a small bump with Eyeinthesky, she immediately moved out front and held a sizeable lead through the opening fractions.
As the horses turned for the stretch, Eyeinthesky tried to challenge the lead and close the gap as he moved up from the outside. His effort was too late as Break Even crossed a length ahead at 1:01.59.
It was Eyeinthesky's first Saratoga start since finishing sixth in the Grade 3 Schuylerville last July. Joel Rosario, jockey for Eyeinthesky, spoke on the horse's run.
"They were really smoking up front. I would like to have saved a little more ground in the turn, but she came with a good run. It was a good effort."
Following the horses in third place at 1 1/2 lengths back was Bohemian Bourbon. The rest of the field followed with Midnight Fantasy, My Galina, and Lyrical Lady. The scratches included Bit of Both, Abyssinian, and I'llhandalthecash.
Not Slowing Down
The race was the first going on a firm track for Break Even. Rider Shaun Bridgmohan spoke on the horse's performance after the race.
"She has been so special from day one. She's so laid back and does everything so professionally. That's why I took an affinity to her. This was her first time on turf, and she wanted to go. At first, I tried to slow her down, and she didn't want to. She'd won five in a row, so I said okay, let me be a good passenger and stay out of her way. Speed is her asset, and she has a lot of class about her. Whatever you put her on, she's game."
Bridgmohan has been the rider for five out of six of her starts now. Her last five wins have all been on dirt. The races included the Eight Belles (G2) at Churchill Downs along with two other stakes; the undefeated horse now has earnings sitting at $424,900.
When Break Even ran at the Jersey Girl on June 9 at Belmont Park, she received a 99 Beyer Speed Figure, the best in her career.
Break Even is the 3-year-old daughter of Country Day, and the sophomore filly is owned by Bob Klein. The trainer, Brad Cox, spoke on this performance and possible future races for the undefeated horse including the Grade 2, $250,000 Prioress at Saratoga's main track on August 31.
"We're definitely going to look at the Prioress (G2), and there's a turf sprint here at the end of the meet. I just want to take care of her, and we just want her to be happy. She'll tell us when she's ready to run. I know what her distance limitations are, and that's one of the reasons we thought about this race as opposed to the Test, because there's a lot of speed. This is a deep, tiring track on the dirt going seven furlongs."
Break Even returned $4.20 to win, $3.30 to place, and $2.50 to show while Eyeinthesky returned $4.30 to place and $2.90 to show.
Live racing at Saratoga will start again on Wednesday with a 10-race card. It will include the $100,000 Rick Violette for New York-bred 2-year-olds running six furlongs. The first post will be at 12:50 pm ET.