California Racetrack Veterinarian Changes Stance On Medication Reform
Author: Clint Goodman
Published: Wednesday December 18, 2019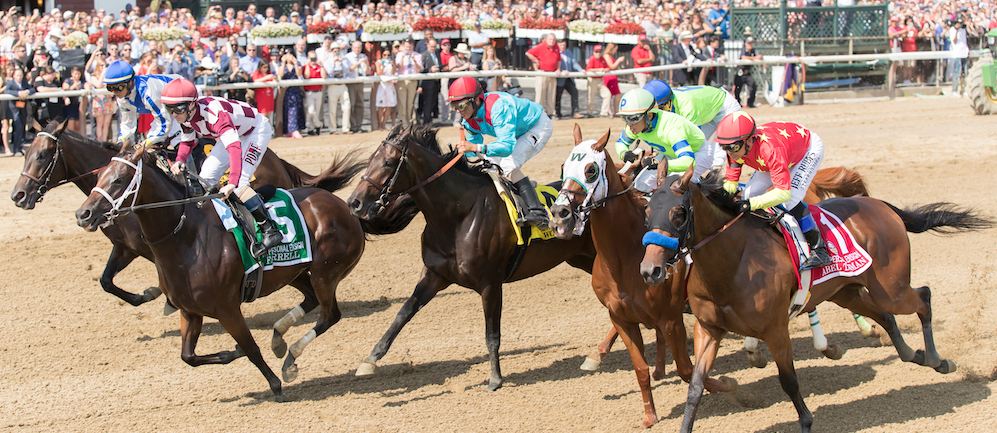 Last spring, The Stronach Group introduced a series of reforms meant to improve equine safety and welfare. Many experts agreed that new policies were necessary, but the specific policies introduced were not welcomed by all.
One of the people who was skeptical about them was Dr. Ryan Carpenter, a longtime Southern California racetrack surgeon.
Various tracks, including Santa Anita, experienced an increase in equine fatalities, and it was the track that became most publicized throughout the mainstream media. Carpenter quickly realized that the track was experiencing a spike, but he thought it would pass with time.
When that failed to happen, he knew that something was changing in the sport.
"I think if you look back over time, all tracks have gone through clusters, whether it's a cluster of safety or a cluster of injury, clusters happen," he said. "What you want to see over the years is a decline, and in general, we're doing a pretty good job with that. Your blood pressure goes up when you start seeing clusters because you know it's not good, but you also know it's not going to be long-lived.
"When the media and social media jumped onto it, it instantaneously amplified it. That was something nobody expected. There have been various reporters who have written about these issues, but it doesn't really gain national or international attention, but this time it did. That was really hard to deal with."

Reforms
The track then announced that it would push back the administration of non-steroidal anti-inflammatories. This would take place from 24 hours pre-race to 48 hours before a race or a workout, and intra-articular corticosteroids from seven days to 14 days pre-race.
This was on top of other changes that were made, and Carpenter was skeptical.
"The reforms that were adopted were along the line of the international standards," he said. "I had some confidence knowing they'd worked with them there. But change is difficult. One of the things I thought was going to be a big deal was the non-steroidals. We've talked about that as an industry for a number of years, and we've even looked at, in the past, horses that have had fatalities, do they have a concentration of non-steroidals? But what we found when we looked at these was they don't have any correlation.
"I was a strong proponent of giving horses bute or Banamine before their work because I felt these horses are athletes, they train very consistently; they have muscle soreness. This helps them stay in training. I thought that was going to be a hard one, and I'd be looking at more 'sore horses' after their work. The reality is, there's been no difference. Those horses do just fine.
"It's a complete change in perspective, but I've adopted the perspective, which is exactly the opposite of before, which is if this horse needs bute or Banamine to be working, should they be working? And the answer is no. They shouldn't. They should go through a diagnostic protocol, a treatment plan should be implemented. That's what they need."

Change of Mind
Carpenter has changed his thinking, and he is one of the first experts to let other industry insiders know that the changes are both workable and a good thing.
"Change is hard. It's hard for anybody," he said. "It was hard for us, but having gone through it, being six months down the road on the other side, it's not something to be afraid of."
In a meeting of the American Association of Equine Practitioners racing committee, one examining veterinarian in California noticed a change in the mindset of trainers, grooms and others. Carpenter has said the same thing, and many are worried about losing a horse and becoming a headline.
Earlier this fall, Carpenter repeated what many trainers were saying -- if racing in California wants to continue, it needs to adapt. One problem he sees is that the public expects zero fatalities, which cannot be guaranteed by the industry.
"That's where I think as an industry we've failed, because we've told the world that we can (get the number to zero)," he said. "I don't think that as a veterinarian, my job is to eliminate risk. My job is to minimize risk. I need to do everything I possibly can to minimize risk.
"I don't think anybody out there expects anyone to live a perfect life. They expect you to do the best you can. That's a target we can hit."