California Racing Shifts To Del Mar Fall Meet
Author: Clint Goodman
Published: Saturday November 09, 2019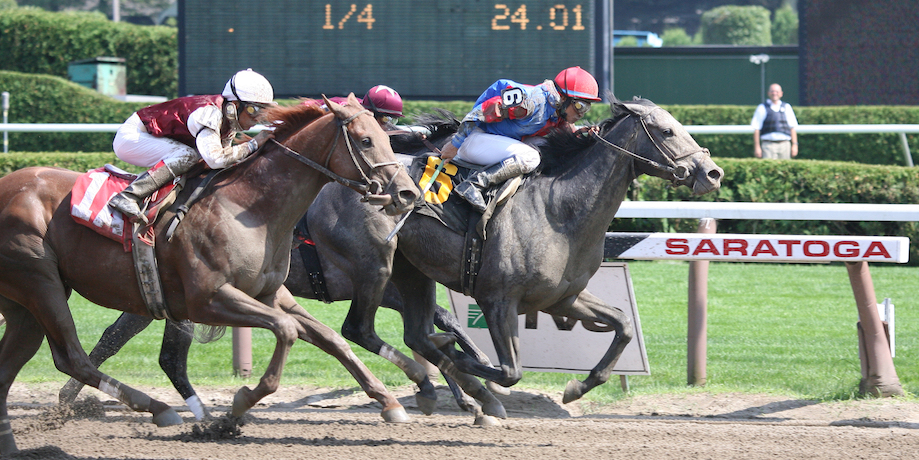 California racing is set to shift from Santa Anita Park to Del Mar for the fall meet beginning on Friday. With some of the recent problems, the change of venue provides an opportunity to move forward.
The sport will be hoping for a change after Mongolian Groom was euthanized following the Nov. 2 Longines Breeders' Cup Classic (G1), which was the highlight of Santa Anita's autumn meet. On the other hand, Del Mar track's summer meet, lasting 36 days, did not have a single afternoon racing fatality. This came during a time when 30 horses died during racing or training in Santa Anita's winter/spring meet.
Del Mar's results were even better than last summer and a troubled meet back in 2016. During that time, the track had two fatalities from racing. Del Mar executive vice president of racing Tom Robbins spoke about what needs to be done.
"You can never rest on your laurels in this business," he said. "You have to continue to remain focused, have everybody work together with that one goal in mind."
The 2019 summer meet at Del Mar did have some problems, with four horses dying during training. However, two of those resulted from an abnormal head-on collision after a loose horse ran towards oncoming horses.

Following Protocol
Del Mar, just like it did this summer, will follow the California Horse Racing Board's safety protocols. They will also enact their own measures, which are similar to those at Santa Anita. Some of those include restrictions on medication and expanded veterinarian and safety-panel oversight.
These protocols, which were first introduced in March by The Stronach Group at Santa Anita, were also adopted for 12 months by the CHRB. Under them, the rate of racing breakdowns has been reduced. From Dec. 26 until March 3, at which point Santa Anita closed temporarily to address safety issues, the track had an extremely high injury rate of 4.4 per 1,000 starts.
Santa Anita reopened on March 29 through its fall meet ending on Nov. 3, and the rate fell down to 2.16. The new rate is half of what it was at the beginning of the winter/spring meet.
Del Mar and Los Alamitos Race Course both avoided a single catastrophic breakdown during racing at their Thoroughbred meets that came after. Between March 29 through Nov. 3, Southern California's equine fatality rate has been 1.09 per 1,000 starts. That number is 35 percent lower than the rate for the United States and Canada in 2018 (1.68).
Training fatalities are not included in the Equine Injury Database.

Del Mar's Fall Meet
Del Mar's training will be less active than it was in the summer due to its 15-day duration. Because of the shorter time, many horsemen stay stabled at their bases at Santa Anita. The barn will hold around 350-400 horses daily, much less than the 1,900 during the summer.
The meet will see an emphasis on grass racing, and the Kathryn Crosby Stakes at a mile on grass will highlight the opening-day card on Friday. Out of the meet's 14 stakes, only five will take place on dirt.
Del Mar's fall meet will have nine graded stakes. Two of the main races will be the $300,000 Hollywood Derby (G1T) Nov. 30 and the $300,000 Matriarch Stakes (G1T) on closing day. The Matriarch was taken by the Chad Brown-trained Uni last year.
Excellent Sunset is set to be the 5-2 morning-line favorite for Friday's restricted Kathryn Crosby. Others in the field include La Sardane, Super Patriot, and Poster Girl.