Chad Brown Draws Criticism; Suffolk Downs Closing
Author: Don Mckee
Published: Saturday June 29, 2019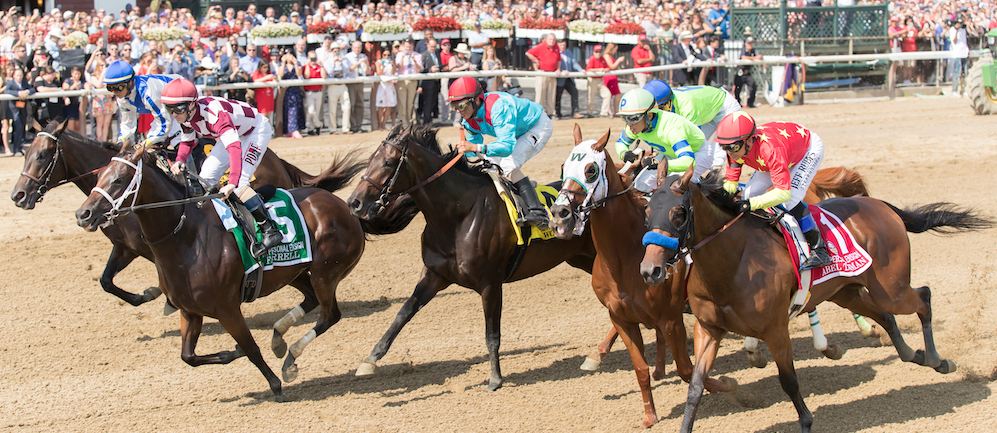 Brown's Graduation Speech Met with Controversy
Before enrolling at Cornell University and becoming an assistant trainer to the late great Bobby Frankel and ultimately embarking on an ultra-successful career of his own, Chad Brown graduated from Mechanicville High School. Under normal circumstances, graduating seniors, their parents, and the community would be thrilled. However, opposition exists given the recent news that Brown failed to pay some of his workers.
Mechanicville High School seniors Hailey Bub and Jordan Blair want administrators to scratch their invitation to Chad Brown.
"Personally, I'm outraged," Bub, who is one of about 100 seniors told the Albany Times Union. "I want them to uninvite Chad Brown."
Yet Interim Superintendent of Schools Jon Hunter offered no words of comfort to Bub and Blair or their parents who are also upset over Brown's pending appearance. Hunter said his focus is on "making graduation a special occasion for 100 students and 100 families."
"He can tell inspiring stories of challenges, complexities of success and opportunities in front of our graduates," Hunter told the Albany Times Union. "Mr. Brown will speak on that manner, to inspire our kids. The focus is on the special occasion. I look forward to his story of success."
Brown's on-track accomplishments are nothing short of stellar, as he has earned $12.5 million so far this year, with career purse earnings of $161 million. Of 327 races this year, he has had 96 first and 62 second-place wins. Last September, Brown set the record for wins by a horse trainer at the Saratoga Race Course.
The U.S. Department of Commerce, however, paints another picture of Brown. An investigation into his Mechanicville-based Chad Brown Racing revealed that between December 2014 and August 2017, he submitted false time sheets and underpaid about 150 grooms and horse walkers at his facilities at Saratoga and Belmont Park race tracks. The federal investigation also found he was underpaying foreign workers under the H-2B non-immigrant visa program.
"We don't want him representing us," said Blair, who has been accepted into AmeriCorps' Student Conservation Association. "I know our high school is not the best, but we are not like that."
Suffolk Downs to Close Permanently
This week at Suffolk Downs figures to be filled with nostalgia, reminiscing and ultimately tears as the venerable venue will shutter its doors for good after 84 years of racing. In excess of 130 horses were entered for Saturday's card, leading to healthy field sizes and great betting value.
Former leading trainer Jay Bernardini, decorated jockey Tammi Piermarini, and prominent national outfits including Christophe Clement and Joe Sharp will also be present.
"We are looking forward to celebrating our 84-year legacy on the final weekend of live racing here and we are also looking forward to what's next as we continue to pursue our plan to refurbish the Great Barrington Fair Grounds while we continue simulcast operations here," said Chip Tuttle, the Chief Operating Officer at Suffolk Downs.
The featured race of the weekend is Saturday's $100,000 James B. Moseley Stakes, which is a black-type race for fillies and mares, taking place at 5 furlongs on the turf. It attracted a field of eight. The race is named in the honor of the late James B. Moseley, who was an integral part of the history of the racetrack and, alongside John Hall II, reopened and revitalized the track in 1991.
On Sunday, the track will sell commemorative Suffolk Downs T-shirts, with the proceeds to go towards Thoroughbred aftercare.