Charlatan, Gamine's Split Samples Come Back Positive
Author: Don Mckee
Published: Tuesday July 07, 2020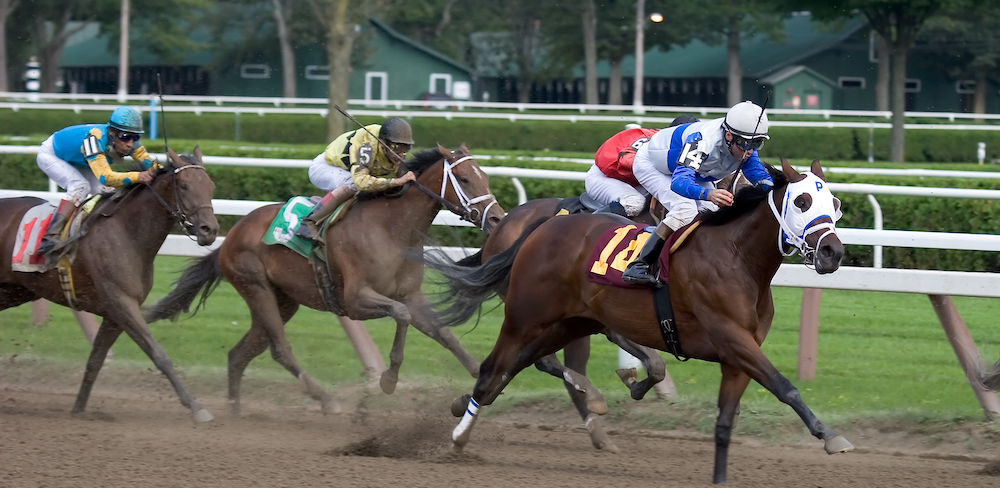 Hall of Fame trainer Bob Baffert's 3-year-old colt Charlatan and 3-year-old filly Gamine's split samples have come back, and they match the failed post-race drug tests that the pair faced this year.
Those tests came on the Arkansas Derby Day card at Oaklawn Park. Charlatan scored one of the divisions of the Arkansas Derby (G1), while Gamine took an allowance race on the same May 2 card.
According to Bob Baffert on Monday, he will contest the findings for lidocaine in both of the runners.
What normally happens after split samples confirm original test findings is a hearing conducted by racing stewards. That process has yet to be confirmed by the Arkansas Racing Commission.
While the issue was first raised following the initial post-race tests on May 26, a positive is not called by stewards and regulators until a split sample confirms those tests.

Lidocaine
According to a statement released by Baffert's Lexington-based attorney Craig Robertson III on July 6, the positives that were found in both Charlatan and Gamine were for lidocaine. The substance is permitted and regulated at certain levels as a therapeutic for runners.
There are guidelines set for the use of lidocaine, in particular the level that is permitted on race day. The level in Arkansas is the same as the guidance set forth by the Racing Medication and Testing Consortium, which is 20 picograms per milliliter in plasma or serum.
One of the restrictions for the local anesthetic is that there is a withdrawal guideline of 72 hours, which stops it from impacting racing.
According to Robertson, the levels that were found in the two horses were very small. Gamine tested at 185 picograms and Charlatan at 46 picograms.

Contamination in Barn
Robertson will argue that the positive tests resulted from contamination from one of the workers at the barn.
"Even though lidocaine is a lawful, widely available therapeutic medication, it was never intentionally administered to either Gamine or Charlatan," Robertson said. "When test results indicated that trace amounts of lidocaine were found in both horses after their respective races on May 2, Bob Baffert and his team were shocked.
"Leading up to May 2, both horses were healthy and worked hard to earn their victories that day. After investigation, it is our belief that both Gamine and Charlatan were unknowingly and innocently exposed to lidocaine by one of Bob's employees.
"The employee previously broke his pelvis and had been suffering from back pain over the two days leading up to May 2. As a result, he wore a Salonpas patch on his back that he personally applied. That brand of patch contains small amounts of lidocaine.
"It is believed that lidocaine from that patch was innocently transferred from the employee's hands to the horses through the application of tongue ties by the employee that was handling both horses leading up to May 2."
Lidocaine is a Class 2 violation resulting in a Class B penalty, falling under the Association of Racing Commissioners International's Uniform Classification Guidelines for Foreign Substances and Recommended Penalties Model Rule.
If a regulator does determine there was a violation, a trainer could be suspended for at least 15 days and be fined at least $500. The horse owners could also face disqualifications and the loss of purse money.

Arkansas Derby
The Arkansas Derby was Charlatan's first stakes win. The son of Speightstown is campaigned by SF Racing, Starlight Racing, Madaket Stables, Stonestreet Stables, Fred Hertrich III, John Fielding, and Golconda Stables.
Charlatan was also awarded 100 qualifying points on the Road to the Kentucky Derby, which is used by Churchill Downs to determine the field for the Kentucky Derby Presented by Woodford Reserve (G1), in the case that more than 20 horses are entered.
The Arkansas Derby awarded points to the top four finishers on a 100-40-20-10 scale. Basin finished in second to Charlatan and has 50 points on the Road to the Kentucky Derby, while third-place finisher Gouverneur Morris is off the Derby trail following a diagnosis of colitis in June.
Winning Impression, the fourth-place finisher, has just 10 points from the Arkansas Derby and is entered in the July 8 Indiana Derby (G3).