Churchill Downs Wants Spectators at Kentucky Derby
Author: Clint Goodman
Published: Friday May 01, 2020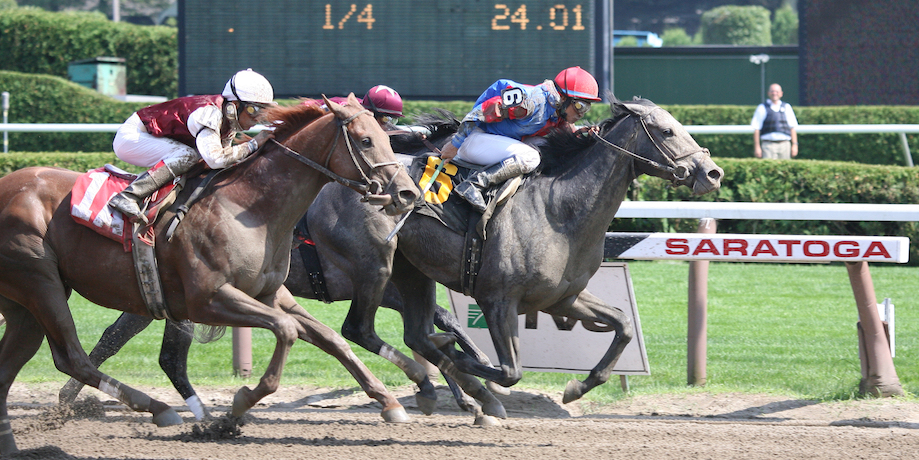 While there will likely be certain policy changes due to the COVID-19 pandemic, CEO of Churchill Downs Bill Carstanjen said that he is committed to having fans attend the 2020 Kentucky Derby Presented by Woodford Reserve (G1). The race was postponed until Sept. 5.

Spectatorless Racing
Any tracks that are still currently running have been doing so without any spectators, due to the various state lockdowns. Churchill Downs will do this for their spring meet, which begins in May.
However, Castanjen has indicated his desire to have that changed by September.
"We will adjust and respond to whatever the circumstances and will work tirelessly with state and local officials to develop any and all protocols and procedures to make our event a safe and respectable spectator event," Carstanjen said during a call on April 30. "The Derby has been held every year since 1875. Most years, it's easy. This year we have to work hard with our state and local leaders to make it everything it can be, and we will do that."
The Kentucky Derby relies on more than just racing, with things like luxury seating being important for the company. To make fan attendance a reality, track officials are working closely with government officials and regulators. They are also keeping up-to-date with the latest COVID-19 information in the region.
"We are working extremely closely with federal, state, and local authorities, as well as leading experts, to take all necessary steps to protect the health and safety of all who attend and participate in the Derby," Carstanjen said. "Recently, the data in this area has looked promising. Of course, the Derby is a national and international event, so there's a lot of data to track.
"But, generally, what the future looks like the next four months is going to be a reflection of the policies and procedures and protocols that have been put in place by the various states and localities and the effectiveness of those policies. So far, we see a lot to be happy about. There have been a lot of good decisions that have been made by leaders, including those in this state."

New Protocols
If fans do attend the Derby, the track will implement various new protocols regarding the seating options.
"We're not like a football stadium in the sense that not everyone is sitting shoulder to shoulder in a bowl or one after another in lines of people," Carstanjen said. "Our facility is well more than a million square feet and features a variety of different environments.
"We have environments similar to high-end restaurants, a festival-type atmosphere in the infield, and we also have some stadium seats. But, generally, you see a variety of different environments, and so the protocols for each of those will be different."
Carstanjen also spoke on how important the Derby is to the community and region. Prior to the pandemic, the Derby was expected to bring in more than $400 million for the Louisville economy.
"The impact of the Kentucky Derby spreads well beyond the Twin Spires of Churchill Downs. It is an incredibly important time for the city of Louisville and the commonwealth of Kentucky — culturally, economically, and with respect to our time-honored traditions," Carstanjen said. "Whatever is capable of being done in this country in four months, whatever can be done — the maximum acceptable processes and protocols—that's where we'll be. That's what we'll do."
Besides the Derby, Carstanjen also said that the track would begin its spring meet in May, with state and local officials working together to develop a plan.