Covid-19 Continuing to Take a Big Toll on Horse Racing Industry
Author: Don Mckee
Published: Saturday October 31, 2020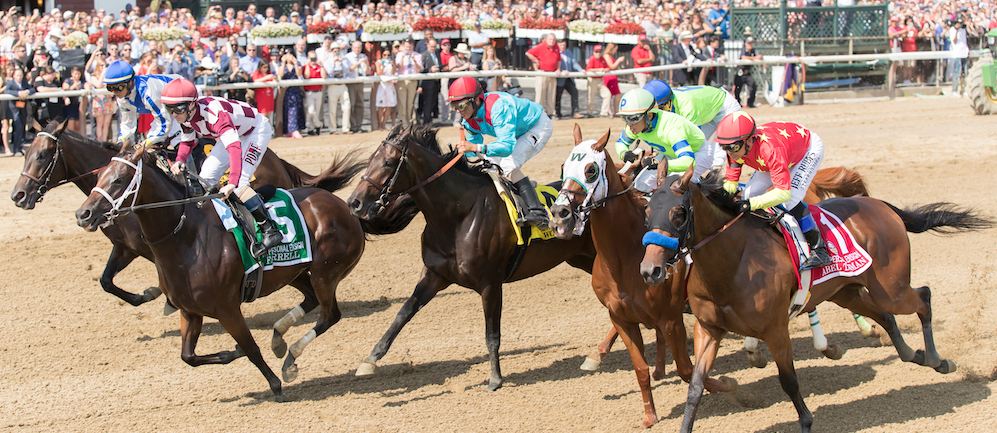 Same sport, Different feeling
There's just something about horse racing that separates it from every other sport in the world. Maybe that has to do with it being the ultimate test of animal and man or just the beauty of watching ten horses rounding the final turn, but it's exciting to watch live. Unfortunately for a lot of horse racing fans, Covid-19 has made that almost impossible in 2020, and it's taking a toll on everyone.
Between horse racing being forced to reschedule all three legs of the 2020 triple crown, to running all three historic races without fans, it's been a difficult year. Sure, it was nice watching it on television with your family as you hunker down from the virus, but there was something about not seeing fans in the stands singing, my old Kentucky home that struck a chord with everyone.
Another big race will not allow fan attendance
Now, it has been determined that fans will also not be allowed to attend The Melbourne Cup Carnival in Australia, which attracts upwards of 90,000 spectators a year and brings in a lot of money to the country's economy. Again, fans will be able to watch the weeklong event from televisions around the world, but it is a poor substitute for seeing everything play out live and taking in the experience.
"While we are very disappointed in not to be able to welcome our members and racegoers to Cup Week, we understand the government's commitment to keeping our community safe," VRC Chairman Amanda Elliott said in a statement. "What is certain is the Melbourne Cup Carnival will go ahead with viewing audiences watching from across Australia and around the world."
The Melbourne Cup Carnival joins the Breeders Cup, the triple crown, and several other big-name races in being run without attendance this year. Not only is this a huge hit to each location's economy, especially during these uncertain times, it is also disappointing as a fan not to see live horse racing happen for what seems like the foreseeable future.
Yorkshire U.K to lose millions due to Covid-19 restrictions
One place that is suffering from no fans being allowed in attendance is the city of Yorkshire in The United Kingdom, who could lose up to 115 million dollars due to Covid-19 restrictions. The study, which was done by The Centre for Regional Economic Social Research at Sheffield Mallam University, revealed that up to 40% of the staff at the tracks have faced layoffs.
"Yorkshire serves every strata of racing life, with nine racecourses, staging some of the world's most important races and two major training centres at Middleham and Malton," John Sexton, who is the Chairman of Go Racing Yorkshire stated in the study's findings" Early assessments show that Covid-19 could reduce the impact of racing on the Yorkshire economy by £114.8m, underlining that the sooner we can get back to normality the better."
The truth is, the ongoing Covid-19 pandemic has brought life to a screeching halt and affected a wide variety of different industries in ways they may never recover from. That is why governments around the world need to start focusing on ways to ease restrictions in a safe way that will allow people to enjoy what they love.
Keep in mind that this is the same society that brought man back to space in 2020, rescued kids from a cave in Thailand, and has dealt with countless viruses over their lifetimes. If nothing else, ingenuity is going to continue to run its course and introduce new ways for people to do everything. Whether it will be as comfortable as the past will depend on what this change will look like. However, anything is better than watching our economies suffering like this.
In the end, the horse racing industry will most likely make it through this pandemic, but it's going to come at a cost that will affect them for a long time. Hopefully, that will be neutralized by the onslaught of fans that eventually file in to watch their favorite pastime again, but who knows how everything will play out.