Daily Horse Picks 10/24/2020
Author: Clint Goodman
Published: Tuesday October 27, 2020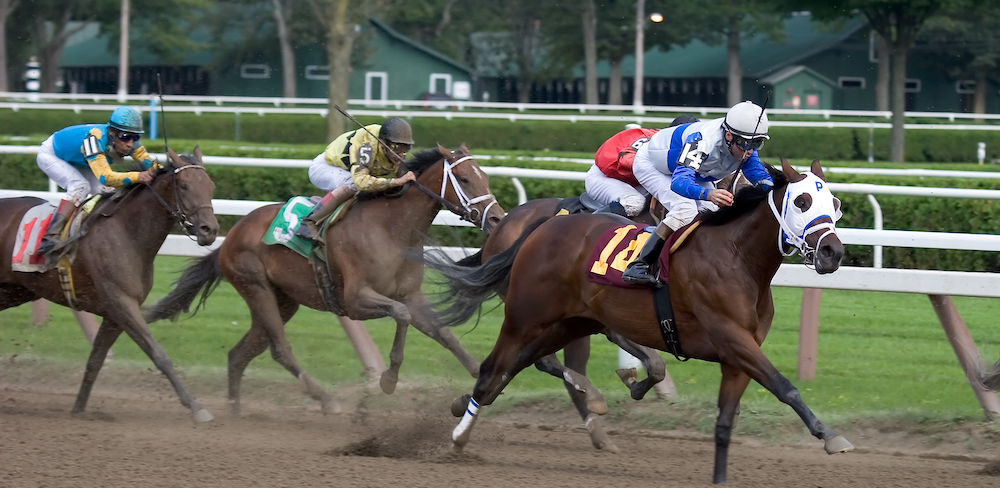 The most high-profile races for Oct. 24 are taking place at Belmont Park, Charles Town, and Evangeline Downs. These races feature a spread of horses with outstanding records and from the outlook, promise to be entertaining watches all through. With that said, let's dive into some of the top picks from each of the aforementioned featured racetracks for the day.
Belmont (Race No. 2)
Race 2 at Belmont is a one-mile race featuring two-year-old fillies. The track has a dirt surface and will include a field of seven horses. The purse for this race is $150,000.
Going into this race, the overwhelming favorite is the 120-pound Frost Me (at No.5). With Jose Ortiz L as her jockey and John C Kimmel as her trainer, Frost has managed a 1-1-1 record - with a win at her previous (and only start) in an eight-horse race at Belmont. She has racked up career earnings of $31,200 to date and will look to increase that number after the race. Frost Me has morning-line odds of 5/2 to win the race.
She'll have to get past Party At Page's though (at No.3). With a 67% career win percentage from three starts, she goes into the race as a capable contender. Party At Page's is also an experienced race filly, having racked up earnings over $120,000 over her racing career. However, it remains to be seen if, at 122 pounds, her slight weight disadvantage will play into the outcome of the race. Ahead of the race, she has slightly better morning-line odds of 4/2 to win.
With the weather predicted at 61-degree lows and 64-degree highs, the overcast clouds and a slight chance of rainfall might play into the surface quality.
Charles Town (Race No. 6)
Taking place at the Charles Town racetrack in Virginia, race number 6 is a gelding and colt race across a dirt track with a length of seven furlongs. It is an allowance-style race and will field seven horses. The total purse for this race is $250,000.
Ahead of this race, the top picks are Party Life (at No.3) and Out Of Cents (at No.2).
Party life is a 124-pound gelding being trained by Crystal Pickett. His jockey is Darius Thorpe and together, they have managed $119,000 in career winnings.
Party Life goes into the race with a 3-4-10 record and a 14% win percentage from 22 career races. He employs a stalker racing style that is punctuated with sustained bursts of speed in the closing moments of races.
With a 3rd place finish as his highest of recent, Party life has 5-1 odds of victory.
Out Of Cents, on the other hand, is the odds favorite at 3-1. This two-year-old gelding has Arnaldo Bocachica as his jockey and career earnings of around $97,000. Ahead of the race, Out Of Cents' record of 4 wins from 13 starts gives him the best in the lineup. In September, he came in first place at a 6-furlong race at Charles Town.
Evangeline Downs (Race No.7)
This allowance race will feature seven fillies across a three-furlong dirt track. The participating horses are aged 3+ and will compete for a $15,000 race purse.
The two top picks for this race are Oh Shez Awesome and Shes A Cartel.
Oh Shez Awesome (at No.2) is a 3-year-old filly trained by Katie Carlos and Jockeyed by Everardo Rodriguez. She carries a 1-6-6 record across 12 races into the event and has 3-1 odds to win it all. She usually starts in the middle and slowly makes her way to the front of the pack.
The odds favorite at 2-1, Shes A Cartel has a record of 1-4-5 across 11 career races. With the experienced Modesto Pina as her jockey and Wendy Garcia as her trainer, this filly is quick and usually remains at the front of the pack in most races.