Daily Horse Picks 11/06/2020
Author: Clint Goodman
Published: Friday November 06, 2020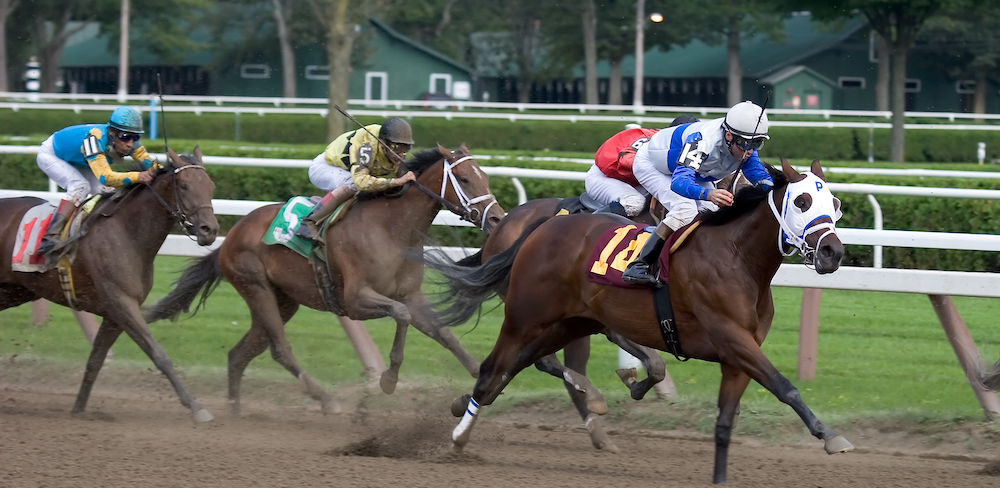 The horseracing calendar is wrapping up for 2020 and in the time left, many high-profile races are slated to take place at tracks across the country. Here's a brief outlay of the top picks for November 6, 2020.
Aqueduct (Race Number 10)
The 10th race slot at New York's Aqueduct Racetrack is one that promises to delight. A stake race, it will feature six two-year-old fillies racing along a one-mile-long dirt track. The purse for this race is set at $100,000.
Top Picks For The Race
Standing out from the rest of the pack, Spa Ready is the favorite to win this race. This filly has Nik Juarez as her jockey and Chad .C. Brown as her trainer. She weighs 120 pounds and has accrued winnings of $37,800 to date.
Spa Ready's record is that of a debutant. She has taken her single career race to date - finishing first in a six-furlong dirt race at Belmont Park in August.
Nonetheless, she carries morning line odds of 6/1 to win this race. She also has a 46% probability of coming in second and a 67% probability of coming in third.
With the prize money at stake in this race, Spa Ready and her jockey will, no doubt, be extremely motivated to cross the finish line ahead of the others.
Celestial Cheetah might present something of a challenge to the favorite, though. She is also a 120-pound, two-year-old filly that comes into the race in fine form from past races. She has a record of one win and two second-place finishes in her last three races.
With her jockey, Reylu Gutierrez, Celestial Cheetah employs a closer racing style and employs short bursts at the finishing embers of her races. She is a guileful horse and employs short bursts at the closing stages of races to finish in the most advanced position possible.
With $38,000 in past winnings, Celestial Cheetah has morning line odds of 12/1 and a calculated probability of 21% of coming in first.
Rounding off the list is Cafe Society. This wildcard horse might well upset the two others. Just like Spa Ready, she has limited racing experience, having ran (and won) only one six-furlong dirt event at Belmont Park.
Cafe Society has 3/1 morning line odds of winning the race and is in the trifecta pick.
Penn National (Race number 7)
Set for the beautiful Penn National Race Course in Grantville, Pennsylvania, the number seven slot for the day will kick off at 8:43 pm. It will be an eight-horse race featuring fillies along a six-furlong track. The prize purse for this event is set at $80,000.
Top Picks For This Race
My Beautiful Belle is the overriding favorite to win this race. She weighs in at 118 pounds and has Inoel Beato as her Jockey. Dirt and turf tracks are her specialty and, to that point, she notched her first win at a six-furlong dirt race at Monmouth Park. To date, she has a total career purse totaling $51,450.
Ahead of the race, My Beautiful Belle has been handed 9/2 morning line odds of victory by the bookies. She also has the highest probability of finishing in second and third place (at 32% and 47% respectively).
She might have to fend off Plane Drunk though. This filly weighs the same 118 pounds and has Edwin Gonzalez as her jockey. She carries a 1-2-2 record into the game from two starts. To date, she has managed 62,000 in winnings, with the latest addition to that figure coming in a second-place finish in the dirt at Delaware Park.
Ahead of race day, Plane Drunk has morning line odds of 5/2 to win.
"Disclaimer: This is a recap of our product from our Artificial Intelligence software, which predicts outcomes, and ranks horses based on a series of criteria."