Daily Horse Picks 11/13/2020
Author: Don Mckee
Published: Friday November 13, 2020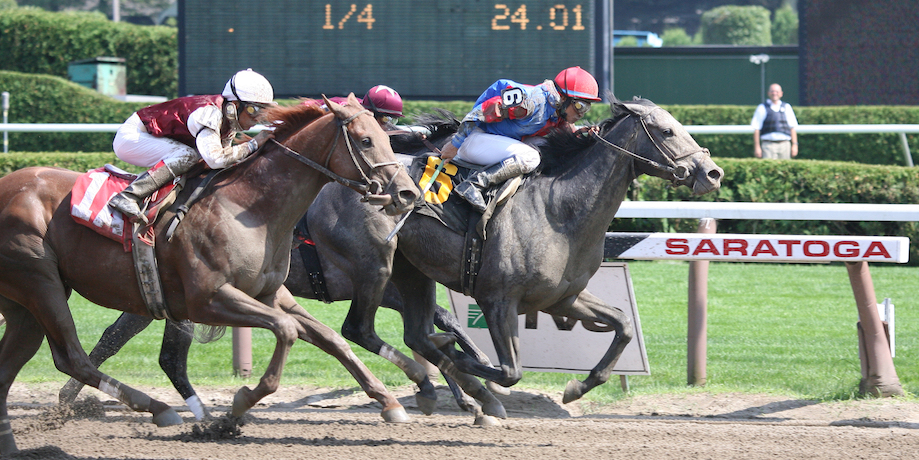 With the 2020 Aqueduct Fall Meet currently underway in New York, the year's horseracing calendar, despite drawing to a close, still has some riveting races in store. Here are some of the most confident race picks at tracks all over the US for November 13, 2020.
Interestingly, today's schedule is jampacked across the board, with races taking place at Remington Park, Penn National, Laurel Park, and Golden Gate Fields. The ones we'll focus on, however, are at Aqueduct and Churchill Downs.
Aqueduct (Race #10)
Part of the ongoing fall meet, Race number 10 at the Aqueduct Racetrack in New York is an allowance-style race with colts and geldings aged three years and older. It will be a six-furlong dirt race and will carry a purse of $82,000.
Top Horse Picks Going in
The far-away favorite for this race, both according to the algorithm and bookmakers, is Adare. This 122-pound colt is a hair heavier than most of the pack. He makes up for that, however, with blistering pace especially as the race reaches its midpoint. This ability has paid off even recently, with two of his last races ending in a first-place and second-place finish respectively.
Adare will have jockey Joel Rosario on board and Neil Drysdale as his trainer. Together, they have $84,600 in winnings and a 1-2-3 record to date. He currently has morning line odds of 4-2 and an AI-given 15% chance of winning the race. Predictions say he will almost inevitably cross the line first. But, the sport is unpredictable and, as such, he might have to watch out for other strong contenders.
One of those is Blinkster. This gelding is among the most experienced in the pack, having run 23 races throughout his career and amassed a record of 5-10-13. His 22% win record is decent especially considering the race count. Anyway, despite his challenger berth, Blinkster's form hasn't been too hot coming into this one. He hasn't won any of his last three races, with second-place on the dirt at Saratoga his highest position in that regard.
With 4/1 morning line odds, he comes closest to Adare in terms of challenger prospects. Furthermore - and perhaps more interestingly - the AI has awarded both horses equal percentages for win probability. Since both are also equally matched in terms of weight and pace, it'll be fascinating to see who comes out on top between the overriding favorite and his strongest challenger.
Churchill Downs (Race #6)
Away from events taking place at the fall meet, race number six ad Churchill Downs is a Claiming 62k race that will cover five furlongs over a turf course. This one will feature only fillies and mares (11 in total) competing for an $89,000 purse.
Top Picks For the Race
The gulf in odds between Jeannie's Beepbeep (at 7/2) and the other horses in this race is so wide, it would seem that the others stand little chance. As we know, horseracing is a sport full of unexpected upsets. So, let's dive in.
This 120-pound filly has been a capable horse throughout her racing career. With a record of 3-7-7, she has a win percentage of 38%. Although her last three races have all ended in second-place finishes, her racing ability, if she can muster it, could help her clinch victory.
Sold it is her closest rival in this race. With 9/9, she is also the closest to Jeanie's Beepbeep in terms of morning line odds projections. However, a lower win percentage from previous races and vastly different mid-pack racing style might hamper her chances at an underdog win.
"Disclaimer: This is a recap of our product from our Artificial Intelligence software, which predicts outcomes, and ranks horses based on a series of criteria."