Daily Horse Picks Editorial 11/10/2020
Author: Don Mckee
Published: Tuesday November 10, 2020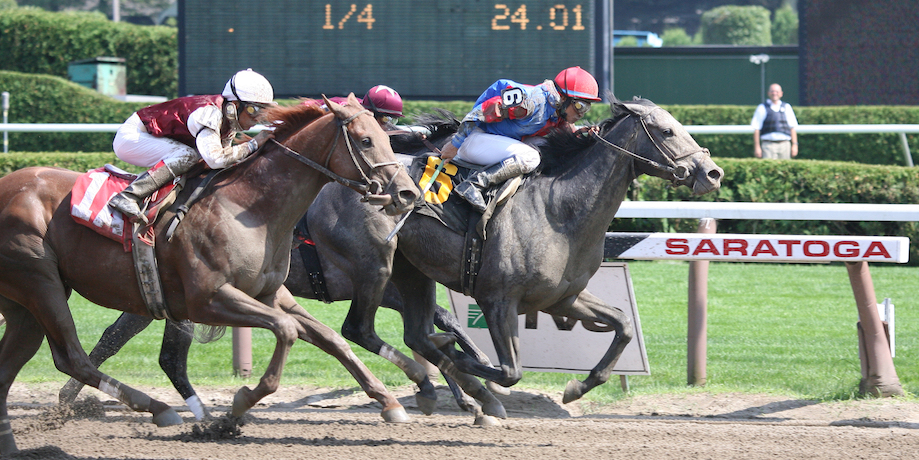 The horseracing calendar is wrapping up for the year and as expected, there are exciting year-end events are taking place at some of the best racetracks in the country. With that said, here's a selection of featured AI race picks including information on the races, current horse form, an odds/predictions on the race winners.
Indiana Grand (Race No. 10)
Race number 10 at the splendid Indiana Grand Racing & Casino for November 10 will be an allowance race featuring seven geldings and mares aged three years and older. It is going to run across a four-furlong dirt track and has a purse of $21,000.
Horse Picks for This Race
Beach Mercedes is the overriding favorite to win the race. She is a 128-pound mare trained by Randy Smith and jockeyed by Samuel Mendez. She comes into the race with 1/2 morning line odds and $41,889 in winnings over her expansive racing career.
She has managed 9 wins from 21 total races, with a win percentage of 32%. Incidentally, her last three races have been the same four-furlong dirt runs at Indiana Grand. The most recent was a first-place finish in late October and the other two were second-place finishes. No doubt, her experience at this particular track will play in her favor come race day.
She might have fierce competition in Nacho Binez though. This 128-pound, three-year-old gelding has also built considerable race experience at the Indiana Grand racetrack and looks to better his record with this race. Antonio Rodrigues, his jockey, is himself a fierce competitor and has a knack for taking races to the opponents. Whichever horse wins, Nacho Binez and Beach Mercedes are sure to put on a show from the starting gate. Nacho Binez has odds of 12/1 to win.
Rounding off the top picks is I Like Beer. He is a similarly-sized gelding who has the highest amount of career winning of the three picks - at $140,540. His profile is stellar, with his last two races ending in first-place finishes in slightly shorter three-furlong events at Indiana Grand. He stands as a capable third pick and could well upset the two favorites at the top. He has odds of 8/1 to win the race.
Parx (Race No. 9)
Race number 9 at the Thoroughbred racetrack Parx is an allowance style race featuring nine fillies and mares aged three years and above. This race will run along a one-mile dirt track and has $40,000 in prize money.
Picks for The Race
With morning line odds of 2/1 and standing as the favorite to win this race, Slingin Sammy B is a three-and-half-year-old filly trained by Joseph Taylor and jockeyed by Mychel J Sanches. She weighs in slightly heavier than the rest of the bunch at 124 pounds and has career winnings of $149,320. Slingin Sammy B has six career wins from 31 races, with two of those coming in first-place finishes last month at Parx. An expert at the dirt track, she has no doubt earned her place as the top pick for this race.
Standing in her way - with 5/1 morning line odds - is Juluca. She is a 121-pound filly that comes into the race in good form: with a first and second-place finish in two of her last three races. Jockeyed by Frankie Pennington, the versatile speedster excels on both dirt and turf surfaces. Coming off two great performances at Penn National, she is an able contender and could rise to the occasion once again. Watch this space.
"Disclaimer: This is a recap of our product from our Artificial Intelligence software, which predicts outcomes, and ranks horses based on a series of criteria."