Daily Horse Picks Editorial (12/7/20)
Author: Clint Goodman
Published: Monday December 07, 2020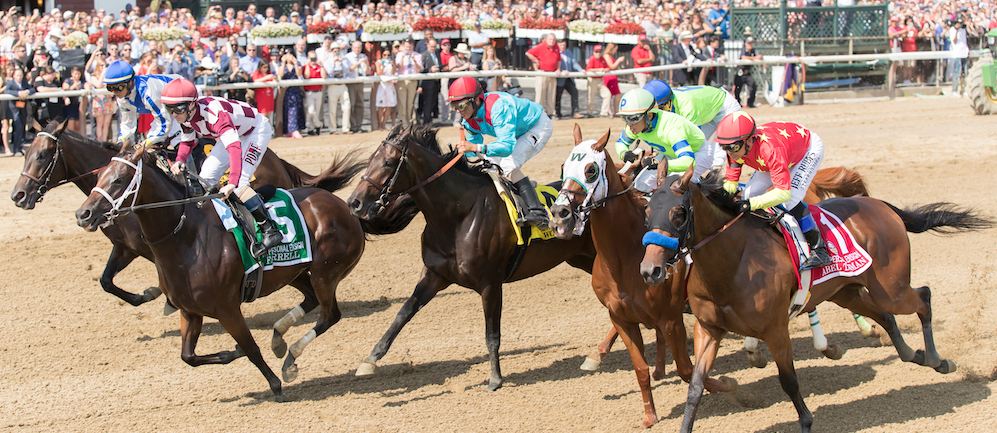 Horse Racing Tips for Monday, December 7, 2020
Today's picks and predictions cover races in Delta Downs and Mahoning Valley racetracks.
This piece contains our horse racing picks, tips, and predictions for race 3 in both racetracks.
Delta Downs Pick (Race 3)
The Delta Downs course, 6-furlong oval dirt, with a surface of a mixture of sand and clay. It has two chutes, one for 5-furlong races and 1 mile and half a furlong race. The racetrack is situated in Vinton, Louisiana, and runs from November to July. The race is open to two years old runners. The Delta Jackpot Stakes has a $1m prize purse, while the Delta Princess Stakes offers a $500k prize purse.
Top Race Picks
Platinum Queen (5/2)
The Thomas, Brad and Tate, Joe owned filly is trained by Al Pike, with T. Thornton as her jockey, and was sired by Tapiture. She is our favorite runner to win this race with an odd of 5/2. Platinum Queen finished second in her last appearance at the Evangeline Downs 7 furlong 110 yards race, out of a total of seven runners. Prior to her appearance in August, she was featured at the Evangeline Downs 5 furlong race, where she finished third out of eight runners. Due to her consistency, we see her finishing first in this race.
Hotmolly (5/1)
Hotmolly is owned by Ulwelling, Al, and Bill and has G. Melancon as her jockey. She is trained by Gary Scherer and sired by Custom For Carlos. She is yet another contender in this Delta Downs race, with odds placed at 5/1. The two years old filly featured in the Louisiana Downs 7 furlong 110 yards race in September, where she finished fourth. She will be looking to make a mark in today's race.
Mahoning Valley Pick (Race 3)
The Mahoning Valley was opened in 2014 in Youngstown, Ohio, being one of the newer racetracks in the US. It features a one-mile oval course that consists of a one and half furlong run-in. One of the best races that are being offered at the Mahoning Valley is the Steel Valley Sprint. It affords a $250k prize purse and requires three years old runners to cover a six-furlong distance.
Top Race Picks
A Penn Legacy (3/1)
A Penn Legacy is our favorite to win this race with odds of 3/1. Owned by Candy Stables, A Penn Legacy has Yarmarie L. Correa as his jockey, and he is trained by Jason Dacosta. The gelding was sired by Conco Charlie and was foaled on March 27, 2018. A Penn Legacy featured in the Mahoning Valley 6 furlong race that was held on November 24. He finished 6th, with Hardly Swayed winning the race with a $20,000 purse.
Duke of Darkness (5/4)
The Duke of Darkness is another contender who might put up a good fight in a bid to win the race. He is owned by Micheal Faber's Dare to Dream Stable LLC, with Sonny Leon as his jockey, and his trainer is D. Werre. The gelding was foaled on May 11, 2018, and sired by Northern Afleet.