Del Mar Fall Meet Hits Record Daily Wagering
Author: Don Mckee
Published: Tuesday December 03, 2019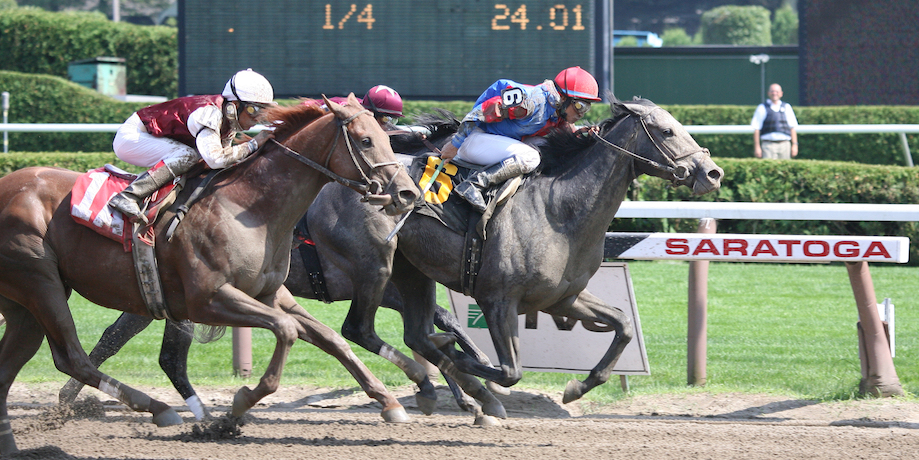 Del Mar finished out its sixth fall race meeting and had a record increase in daily average wagering. The weekend included graded turf stakes, and some of the country's top wagering signal for November was offered.
The track's wagering took place over 13 days, and it established a new standard for the autumn's Bing Crosby season. The daily average handle rose by 8.9 percent to $11,291,574. The previous highest wagering mark during the fall session was $11,004,979, which took place over the 14-day meet in 2017. The total handle this year was $146,790,457.
Last year's average attendance was 4,627 per day.
Tom Robbins is the track's executive vice president for racing.
"First and foremost, we greatly appreciate the support of our horsemen," said Robbins. "Working with them, we put on a quality product that the wagering public responded to very positively. For the first time during our fall meets, we had to deal with inclement weather, but I am delighted with how both of our surfaces performed.
"We send out well-deserved, special salutes to Dennis Moore, who handles our main track, and Leif Dickinson, who oversees our turf course."

One Of The Safest Tracks
The cards on Nov. 21 and Nov. 28 were canceled due to bad weather. The Nov. 21 card was cancelled six days ahead because of rain that was forecast leading up to the card, and the Thanksgiving Day card was canceled four days out for the same reason.
Del Mar is set to finish out the year as one of the safest tracks in the country regarding catastrophic injury during racing. The numbers are tracked by The Jockey Club Equine Injury Database.
Del Mar will finish the year with 0.62 equine deaths per 1,000 starts, which is under the EID standards. Those numbers are far less than the 1.68 per 1,000 starts at United States tracks in 2018. The 0.62 rate means that 99.94 percent of starts went on without incidents.
On the last day of the meet on Nov. 30, the 3-year-old gelding Koa broke down during training and had to be euthanized. Koa was trained by the Hall of Fame conditioner Jerry Hollendorfer, who was ruled off race tracks owned by The Stronach Group in late June.
Those tracks included Santa Anita Park and Golden Gate Fields. This came after four of his horses suffered fatal injuries since Santa Anita's winter/spring meet.
Del Mar did not allot stalls to Hollendorfer during the summer meet, and they also didn't let him perform. However, a court order granted him permission to train and race there.
Thoroughbred Safety Coalition
Del Mar became one of six major industry members in founding the Thoroughbred Safety Coalition during the Fall season. The group is responsible for implementing a series of significant safety, medication, operational, and integrity guidelines across Thoroughbred racing. It will help with the well-being of horses and jockeys as well as increase transparency and accountability in the industry.
Because of the weather, the track's racing office moved its stakes slate, and seven graded grass races were run over the final two days. East Coast runners, riders, and trainers were shipped in to take a shot at $1.3 million in purses.
Those stakes included the Hollywood Derby (G1T), which was taken by the locally owned and bred Mo Forza. The Matriarch Stakes (G1T) was won by Got Stormy. Altogether, there were 14 stakes presented by racing headquarters.
The track was able to come up with a field size of 7.4 per race, compared to 7.7 in 2018.