Del Mar Set to Resume Racing on Friday
Author: Clint Goodman
Published: Friday July 24, 2020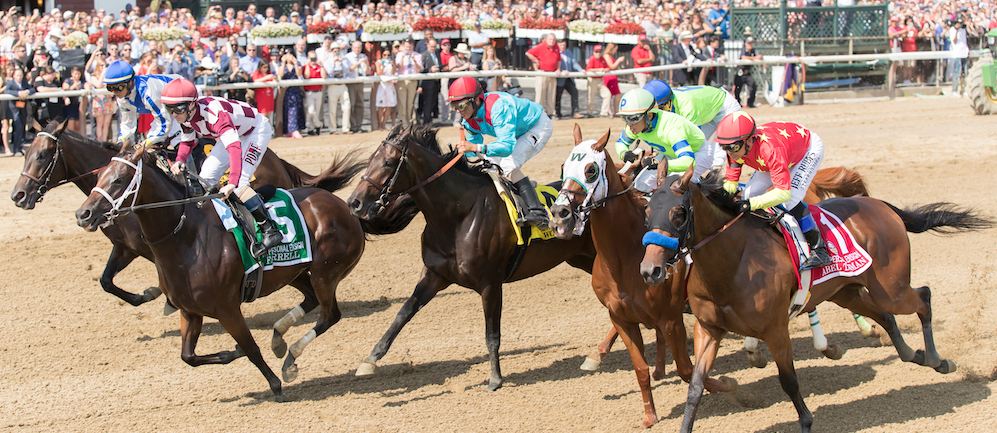 Del Mar will return to racing on Friday following the track cancellation from July 17-19 due to 15 jockeys testing positive for COVID-19. After the tests were taken on July 14, there was a 10-day quarantine required for the riders.
Due to three days being lost during the cancellation, Friday's card will be deeper and contain higher quality horses than the July 17 program. There are 11 races set to run, compared to last week's nine.
The races set for Friday include the $125,000 Fleet Treat Stakes for California-bred 3-year-old fillies and the $65,000 Daisycutter Handicap for female turf sprinters. The latter race was included in one of the four stakes that were moved up from the cancellation.

New Jockey Protocols
Del Mar joins a long list of other tracks that are restricting its riding to in-state jockeys. The safety measure hopes to reduce the chance of COVID-19 spreading among riders.
The new Del Mar policy prohibits local jockeys from riding again at the track if they leave and ride at other venues, and this will be applicable for the entire summer meet.
Hall of Fame jockey Mike Smith was the last jockey to go out of state before the new rules, and he rode Authentic to a victory in the TVG.com Haskell Stakes (G1) at Monmouth Park on July 18. According to Tom Robbins, the executive vice president of racing at Del Mar, Smith passed his COVID-19 testing.
The other 15 jockeys who tested positive for COVID-19 were not required to re-test to resume riding, according to the new protocols. The new rules were established by Del Mar, the local health department, and Scripps Health, which is Del Mar's healthcare adviser.
However, the jockeys do need to be symptom-free for three days without the use of any medicine, according to Robbins. Most of the jockeys were asymptomatic, and all were quarantined for 10 days under recommendations from the Centers for Disease Control and Prevention.
"These aren't rules we're making up," Robbins said. "We're relying on the experts out there in the county health department and CDC guidelines."

Other Tracks
Other tracks around the country have taken a slightly different path, requiring jockeys who were infected with COVID-19 to re-test to resume riding. One of those jockeys was Luis Saez, who tested positive at Keeneland on July 10 but passed his re-testing this week. He is scheduled to return to racing on Friday at Saratoga Race Course.
"We were a part of that in New York, and we agreed with it. It's in everybody's best interest," Jockeys' Guild president and CEO Terry Meyocks said about follow-up testing.
According to Meyocks, Del Mar had a conference call with California riders and medical representatives.
The jockeys' room personnel were also tested for COVID-19, and the track had planned on testing assistant starters and pony people on July 17. Following the resumption of racing at Del Mar, the jockeys' quarters will expand, allowing the riders and jockeys' room personnel to further distance.
Due to the loss of racing from the cancellations, Del Mar added an extra race day on Monday following approval from the California Horse Racing Board, and the track has expanded the number of races per day.
Friday's card will have 11 races, including the San Diego Handicap (G2), where champion Maximum Security is expected to run.
"We're anxious to get back and looking forward to a return, and at some point, hoping to get owners back in here," Robbins said.