Del Mar Summer Meet To Start Early
Author: Clint Goodman
Published: Thursday May 28, 2020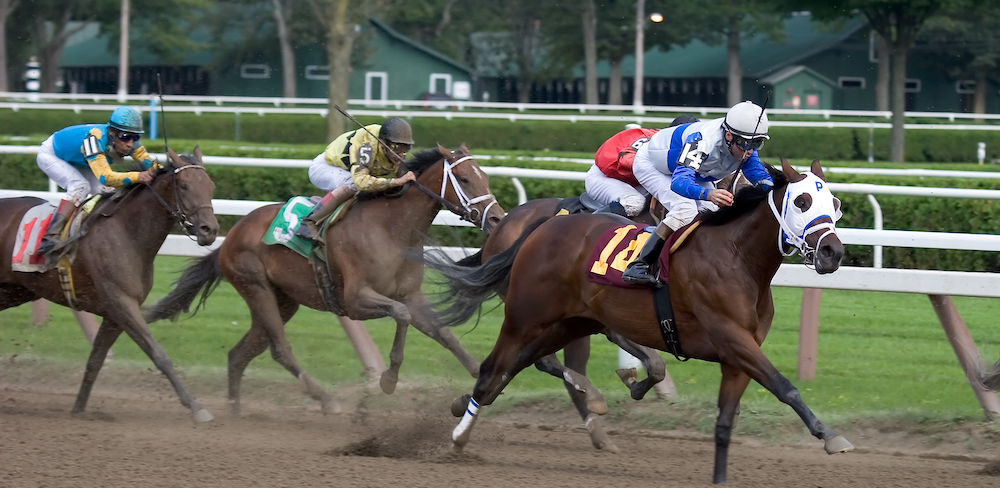 On Thursday, Del Mar announced that the track plans on kicking off its 2020 summer race meet on July 10. The race schedule will be three days a week. The track is now just waiting for the approval of the California Horse Racing Board at a June 11 meeting.

COVID-19 Protocols
Due to new guidelines issued by San Diego County public health officials, California state officials, with recommendations coming from public health experts, the track's summer meet will run without spectators.
They will include any other necessary changes that are deemed appropriate by the officials, and the track will follow similar COVID-19 protocols that are taking place in California and other parts of the country.
The summer meet was originally set to start on July 18, but the 81st edition will now run on Fridays, Saturdays, and Sundays, with a four-day week bringing it to an end on Labor Day on Sept. 7.
The track originally planned on operating five-days-a-week, and the meet would have been one week shorter.
Joe Harper is CEO of Del Mar.
"We're coming back, and we're going to put on the most unique show in Del Mar history," said Harper in a release. "It's going to look different, it's going to feel different, but it's going to be first-class horse racing at Del Mar, and in these unusual times, that's something to look forward to."

New Schedule
There will be 10-race cards on Fridays and Sundays and 11-race cards on Saturdays. Opening Day will be slightly different, with an 11-race card, and Labor Day will have 10.
The new schedule includes 291 races over nine weeks, compared to the 297 races over the eight-week 2019 summer meeting.
Tom Robbins is DMTC's executive vice president of racing.
"We want to begin the meet earlier and offer horsemen the same number of opportunities to run as we have for the last several summer seasons," said Robbins. "We've had inquiries from new trainers from across the country who are interested in sending horses to Del Mar, which is encouraging.
"And because the San Diego Fair was canceled this year, our track maintenance team will be preparing our racing surfaces earlier, and we'll be able to have horses on-site sooner than in the past. It will be a little different, but we're confident we can present the same high caliber racing that fans, owners, and trainers have come to expect."
The San Diego Fair was scheduled for June 5 through July 5, and officials would have needed a week following its conclusion to set up Del Mar for horse racing.
Racing at Santa Anita Park is set to close out on June 21, and Los Alamitos Race Course will have Thoroughbred racing from June 26 through July 5. Both of the tracks have been running without spectators due to the strict protocols dealing with COVID-19.
Josh Rubinstein is DMTC's president and COO.
"Over the past several weeks, Del Mar has joined with other racing industry leaders to develop extensive operating procedures to permit horse racing in a way that ensures the safety of all employees, stakeholders, and our horses," said Rubinstein. "A number of medical experts throughout the country have provided guidance and helped us develop a comprehensive plan. DMTC's planning has benefitted from additional direction and aid from local experts such as Scripps Health's Chief Medical Officer, Dr. Ghazala Sharieff, and her colleagues.
"San Diego County's Health & Human Services Agency and its elected officials, working in concert with state officials, have done an incredible job ensuring San Diego stays safe during this difficult time," he said. "We are grateful for their leadership, guidance, and positive feedback as we implement our safety guidelines that follow the stringent protocols that have been successful at California's other Thoroughbred racing facilities."
The full stakes schedule will be released on Friday.