Fasig-Tipton Horses of Racing Age Sale Topped by Oxbow Colt
Author: Clint Goodman
Published: Tuesday July 14, 2020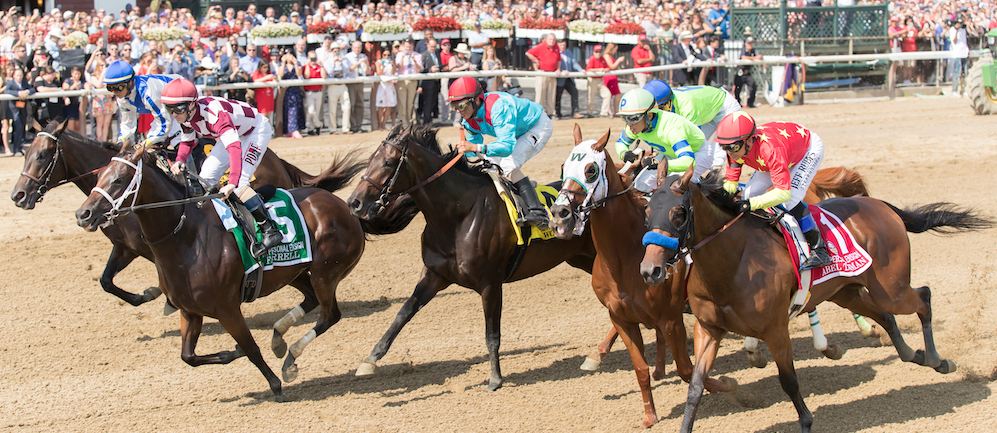 Monday's Fasig-Tipton July Horses of Racing Age Sale was topped by the 2-year-old colt County Final.
There were 119 heads offered, and Fasig-Tipton reported that 81 were sold for gross receipts of $5,072,000. There was an average price of $62,617 and a $30,000 median.
The RNA rate was 31.9%, with 38 of the 119 going unsold. In comparison to last year, 2019 saw 95 horses gross $6,548,500, with an average price of $68,932 and a $45,000 median. The RNA rate was 30.1%.
"Someone asked me how the sale was today, and I said, 'It's fair,'" said Browning Jr. "It is equitable for buyers and sellers alike. So maybe balanced is a better term. There were lots of horses getting traded.
"There was lots of activity at all price ranges, and a lot of horses got moved and found new opportunities for new buyers. The sale was well-attended. Veterinary activity, which is one of the things that I always look at to kind of evaluate the auction pre-sale, was higher this year than last year."

More Open Auction
One of the changes for this year was a transition from a more selective auction to a more open one.
"We opened up on the lower end of the spectrum knowing that people would want to trade some horses this year that probably wouldn't have fit in our criteria in other years," Browning said.
"Some of the RNAs were $10,000, which was the upset price, and a lot of those probably got sold privately at the barn, so it creates opportunities for commerce. It's an opportunity to serve the marketplace. We thought this was a point in time when we needed to do that."
Browning said that the HORA sale and Fasig-Tipton's Midlantic 2-Year-Olds in Training Sale are good indicators as the bloodstock market moves into the fall yearling sales season.
"All in all, I am certainly much more encouraged today than I was three weeks ago because we've demonstrated with these two sales that a viable legitimate marketplace exists," Browning said. "We have had two sales in a row that should provide some confidence in the marketplace. It's rational, but it's a legitimate marketplace.
"I think if we don't see any major changes socially or health-wise in the parameters that are in place, I would be encouraged as we head into the yearling sales. We still have some challenges ahead of us as a sales company, particularly in regards to international participation.
"We have eight weeks to work on that and hope things improve and hope we can create some parameters and some protocols that allow for comfort for those who wish to attend."

Oxbow Colt
The sale was topped by County Final (Hip 166), a juvenile son of Oxbow. He was purchased for a final price of $475,000 by West Point Thoroughbreds, with L.E.B.
The 2-year-old colt scored his June 5 debut on turf at Churchill Downs when he ran wire-to-wire and won by four lengths. On June 27, he switched to the main track and finished second in the Bashford Manor Stakes after leading for most of the race.
County Final is out of Tapajo, a stakes-winning daughter of Tapit. He was bred in Kentucky by Calumet Farm and purchased for $9,500 from Ballysax Bloodstock at the Keeneland September Yearling Sale.
The second-highest price on the day was $325,000, paid by Red Oak Stable, agent for Rick Sacco, for Per Capita, a 4-year-old son of Gainesway's leading sire Tapit.