Fasig-Tipton Will Consolidate Multiple Sales Into One
Author: Don Mckee
Published: Tuesday April 28, 2020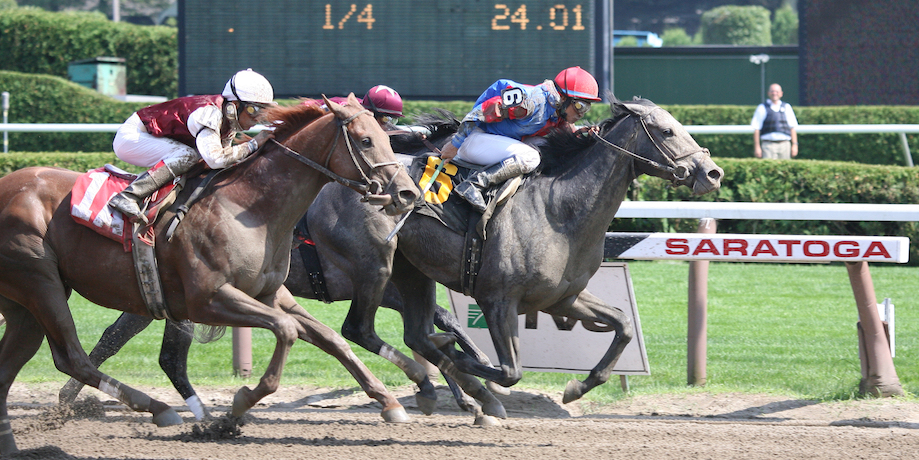 On April 27, Fasig-Tipton announced that they would consolidate The July Sale, The Saratoga Sale, and the New York-Bred Select Yearling Sale all into one selected yearling auction. It is named the 2020 Selected Yearlings Showcase and will be held on Sept. 9-10 in Lexington.

Forced to Adjust
The decision comes as all parts of the industry are adjusting to the ongoing COVID-19 pandemic.
"We are excited to offer our buyers and sellers a selected yearling venue in Kentucky," said Fasig-Tipton president Boyd Browning. "We envision this catalog will include yearlings that would traditionally fit our Saratoga Sale, as well as those that would fall in the upper echelons of our July and New York-bred yearling sales."
In 2021, the July, Saratoga, and New York-Bred selected yearling sales will return to the normal dates. According to the company, the rest of the 2020 auction calendar will go on as planned, with the Midatlantic 2-Year-Olds in Training Sale still scheduled for June 29-30 in Timonium, Md.
The Saratoga Fall Mixed Sale is also set to be held on Oct. 20 in Saratoga Springs, N.Y., with a group of selected New York-bred yearlings being offered.
"(This year has been difficult) so far, and we are all being forced to make decisions that we never envisioned having to make," said Browning. "We waited as long as possible to come to these determinations, conducting our due diligence to ensure that we make informed decisions that are in the best interests of our buyers and sellers.
"The 2-year-old sales season needs to conclude before yearling sales begin, which makes a traditional July Sale unfeasible," Browning continued. "Our two Saratoga auctions are tied closely to the race meet. We desperately want to see a traditional Saratoga race meet as much as anyone.
"However, the details for the race meet — including whether spectators will be permitted — are understandably not finalized. We are at a point in time where we must provide our sellers with a definitive schedule so that they can make sales plans for their yearlings.
"We considered several different dates in August and early September for a Kentucky sale, but the Sept. 9 and 10 dates make the most sense from a variety of perspectives. For the travel convenience of buyers, as well as coordination of potential health and safety protocols, our sale and (the Keeneland September Yearling Sale) are best served to be positioned closer together.
"Fasig-Tipton and Keeneland have been in steady contact with one another and are working together in a cooperative effort to do what's best for our industry during these challenging times."

Working Together for the Industry
Due to the ongoing complications throughout the sport, there is an increased need for communication and collaboration between the different parts.
Keeneland president and CEO Bill Thomason spoke about how important it is to work together to help the industry.
"Keeneland is committed to do everything possible to help our industry navigate these extraordinary times," he said. "These past few weeks, we have had many conversations with Fasig-Tipton about constructive efforts to benefit the industry, including scheduling of sales and consistent safety protocols.
"We will continue to work together on policies and measures to keep participants safe and provide assurances to our customers as we move forward."
Throughout the next few weeks, all of the yearlings that are cataloged in the Selected Yearlings Showcase will be approved by Fasig-Tipton's selection team. The entry deadline is set for June 15.
There is no need to re-nominate for yearlings that are already nominated to Fasig-Tipton's July, Saratoga, and New York-Bred Yearlings Sale.