Felicita Tops Keeneland December Digital Sale
Author: Don Mckee
Published: Wednesday December 16, 2020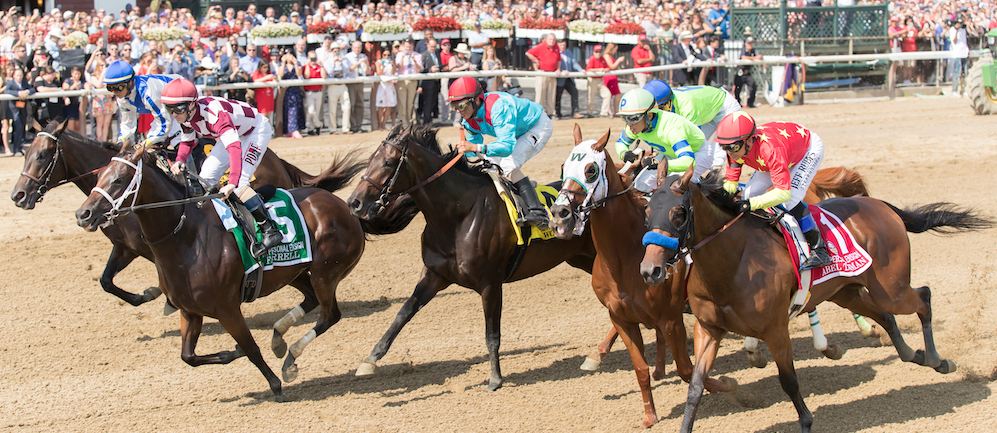 Felicita (More than ready) topped Keeneland's December Digital Sale on Tuesday, December 15. The grade 1- winning (Dayoutoftheoffice) juvenile's unraced half-sister, topped the sales list after she was purchased by Jon Clay's Alpha Delta Stables for $250,000.
Out of sixty-five horses that were on display, fifteen were sold and grossed $508,000 in the one day sale. The digital sale averaged $33,867 per horse and a median of $11,000.
Felicita is a four-year-old daughter of More Than Ready and was consigned by Taylor Made Sales Agency. Last fall, she was purchased by Harris Farms for just $10,000, but things turned around this year as Dayoutoftheoffice convincingly won two races and finished second in the G1 Breeders' Cup Juvenile Fillies. Felicita was bred in Kentucky and was later given in foal to Not This Time, Taylor Made's leading stallion.
Taylor Made vice president of sales and marketing, Mark Taylor, has come out to state that Felicita is the ideal prototype of what is desired in the online environment now. He explained that there is a sense of urgency around horses that are doing well, which impacted her price in the sale. Taylor pointed out that the great showing of Dayoutoftheoffice in the G3 Schuylerville S, G1 Frizette S., and the G1 Breeders' Cup Juvenile Fillies played a major role in creating that sense of urgency around Felicita.
Song of Melody, another five-year-old of Taylor Made in foal to Not This Time was sold for $50,000 to Rose Hill Farm.
Some other sales worthy of note in the Keeneland December Sale are;
Distinctive Nature who is the three-year-old daughter of Quality Road was purchased by Four Bridges for $31,000
Warm Water, a five-year-old from the extended family of Horse of the Year A.P. Indy and G1 winner Summer Squall, was sold to Four Bridges for $55,000
The vice president of Denali Stud, Conrad Bandoroff, also shares the belief that digital auction in the horse racing industry is here to stay and that updated pedigrees will lead to attractive offerings.
The RNA rate was at 77 percent, which both vice presidents believe was so because of the ease in entering horses for sale digitally as opposed to the rigorous effort it takes to get your horse to and through an auction ring.
According to Taylor, "It is a learning experience. Keeneland did a nice job of moving the ball forward and trying to make the product better, but it is going to be an evolution, and we have still got a long way to go to perfect the marketplace and get it seamless. The sellers also have to be realistic about the price. Sometimes, because people don't ship the horse, they will think, 'yeah, I will lob it on there and if I happen to get a premium, I will take it, otherwise I am content to just sit tight."
He stressed that it is an improvement from Keeneland and that it was a better showing than what was in the summer.
Keeneland will be hosting another Digital Sale in January for horses of all ages, which so far has 1,588 offerings in its catalog. The sale will begin on January 11 and will continue through till January 14. The sale will start at 10 am ET on all four days.