Fleming Appointed As Breeders' Cup President And CEO
Author: Clint Goodman
Published: Thursday November 07, 2019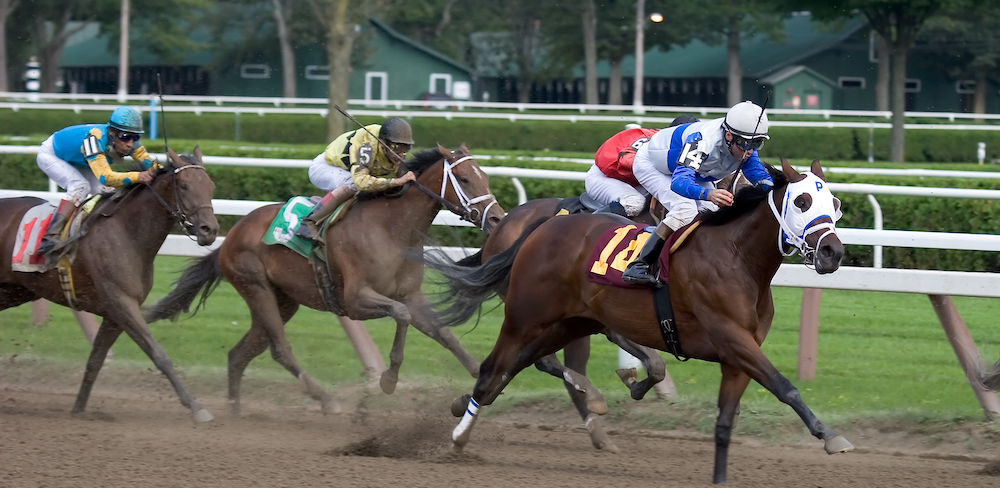 Drew Fleming was appointed as Breeders' Cup president and CEO, and it will be effective immediately after Craig Fravel leaves. The news comes after the Breeders' Cup Limited board of directors voted unanimously on Tuesday.
Fravel took the position of chief executive of racing operations for The Stronach Group. He also previously served as Breeders' Cup COO.
Breeders' Cup chairman Fred Hertrich III spoke about the new development.
"Drew's track record at the Breeders' Cup speaks for itself. He has already played an indispensable role in our work to promote and improve the industry, which he knows inside and out," he said. "Drew is the right person to lead the Breeders' Cup through this important time in our industry and into the next chapter of this great sport."

Breeders' Cup COO
As Breeders' Cup COO, Fleming was in charge of the day-to-day operations, which involved things like track relations, long-term planning and growth, finance, sponsorships, marketing, and legal. In that position, Fleming worked with various future host site locations in order to keep the Breeders' Cup as a top-level international event as well as attract more people.
Fleming has also been involved in strategic planning and business negotiations, which has helped put the Breeders' Cup and the Thoroughbred industry in a better position. These have led to the industry finding success and longevity.
"I am humbled and honored by the opportunity to lead the Breeders' Cup at a time when our industry is at a critical juncture," Fleming said. "The safety of our athletes and integrity of the sport will continue to be at the forefront of the Breeders' Cup's mission, and I look forward to expanding our efforts in this space through research, innovation, and investment so the tradition and passion behind this sport can continue for future generations.
"Everyone in our industry has an important role in ensuring that horses and jockeys are racing under the safest and most transparent conditions possible. The Breeders' Cup will continue to lead by example and spearhead reforms until we get this right."
Fleming holds a Bachelor of Science degree in biology from Washington and Lee University, and he has a Juris Doctorate from the University of Kentucky. He currently lives in Lexington with his wife and son.
"On behalf of the board of directors, we feel lucky to have worked with someone like Craig for the last eight years and look forward to collaborating with him in his new role as CEO of racing operations at The Stronach Group," Hertrich said. "Thanks to Craig's vision and leadership, the Breeders' Cup has never been in a stronger position, which will provide a critical foundation for our work in the months and years ahead."

Fravel's Time at Breeders' Cup
When working at Breeders' Cup, Fravel was greatly responsible for the expanded international participation, and it reached its highest level. He also put in place a long-term host site strategy. Other ventures included negotiating a 10-year partnership with NBC Sports to televise the World Championships through 2025, something that had never been done. The event was brought to Keeneland and Del Mar for the first time under him.
One of the more recent issues surrounding Fravel and his leadership was whether to keep this year's event at Santa Anita. There was a lot of negative publicity after there was an increase in equine deaths. Because of that, the Breeders' Cup considered moving the event, and the Breeders' Cup board met with Belinda Stronach, chairman of The Stronach Group, to discuss safety issues.
"You've got to give people credit where credit is due. It wasn't like people were just saying ignore the issues and come over and join us anyway," Fravel said. "It was look, we're doing something about it, we've done something about it, and we're turning the corner.
"The Breeders' Cup going somewhere else would send entirely the wrong message. When people are trying to do the right thing, you need to stick with them. The entire Breeders' Cup board was unanimous in that decision, and we're certainly glad to be here."