Golden Horde to Start Stallion Career in France
Author: Clint Goodman
Published: Thursday November 12, 2020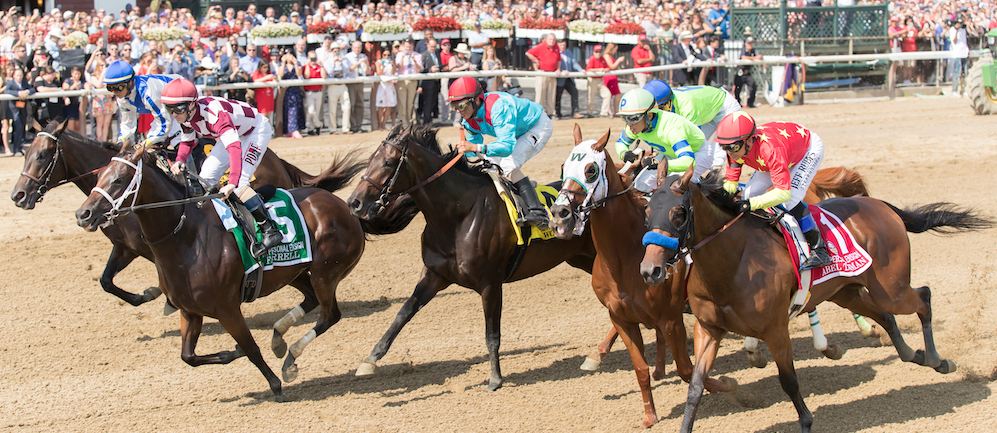 The Group 1-winning sprinter and the impressive winner of this year's Commonwealth Cup, Golden Horde will take up stud duties at the Nurlan Bizakov's Haras de Montfort & Preaux in France. His introductory fee has been set at 10,000 Euros and he will stand alongside leading sire, Le Havre, and the Queen's young stallion, Recorder.
A lot of speculation has been in the air relating to what will come next for the Group 1-winning sprinter. The announcement clears the air as his racing days were anticipated to be coming to an end since mid-October.
Throughout his career, he participated in only ten races and was trained by Clive Cox, who was also in charge of Lethal Force's racing campaign. Horde had a decisive victory over Threat and Royal Dornoch in one of the two Group 2 victories he recorded. He also was impressive in two Group 1 contests, showing his fine form at the Prix Morny and the Middle Park Stakes. He lost by just a neck in the Middle Park Stakes but came back to win the Commonwealth Cup comfortably by a length and a half.
Since then, Golden has been consistent even though he recorded no wins. He finished third in July Cup, fifth in the Prix Maurice de Gheest, and in his final career performance, he finished third in the Haydock Sprint Cup. According to his trainer, he was a very productive two-year-old who showed a lot of class from the beginning of his career right till the very end. Cox went on to state how consistent he was in Group 1 contests and how he showed the world that he was the best three-year-old sprinter by winning the Commonwealth Cup.
Hesmonds Stud in East Sussex is also owned by Bizakov and has a stud manager in the person of Tony Fry. Tony has confirmed that the cream of the farm's broodmare band would be included in Horde's debut book. Fry is also impressed with the new acquisition as he thinks Horde is smashing-looking, athletic, tough on the tracks, but kind off it.
Fry has confirmed that about 12 mares will be sent to the Golden as his pedigree makes him an easy horse to mate with. There is also the possibility of buying additional mares to support him.
Le Havre, sire of five Group/Grade 1 winners has been priced down to 40,000 Euros, 10,000 Euros less than what he went for this year. The fee for Recorder has also been clipped into 4,000 Euros. His first runner will hit the tracks in 2021.
The manager of Haras de Montfort & Preaux, Mathieu Alex, has come out to state that the decision to reduce their fees came after careful consideration of the nature of the industry following the coronavirus pandemic. This act is geared towards helping breeders as much as they possibly can.
Alex is very satisfied with elated that Horde will be joining his farm. He extended his gratitude to Golden's owner, HH Sheikh Sultan Al-Deen bin Mohammed bin Salman Al Khalifa and his trainer, Clive Cox for the opportunity. He is determined to give Horde the best possible start at stud and support him with good mares.