Grandson of Seattle Slew learning to trust again after gruesome injury ended his career
Author: Don Mckee
Published: Tuesday September 08, 2020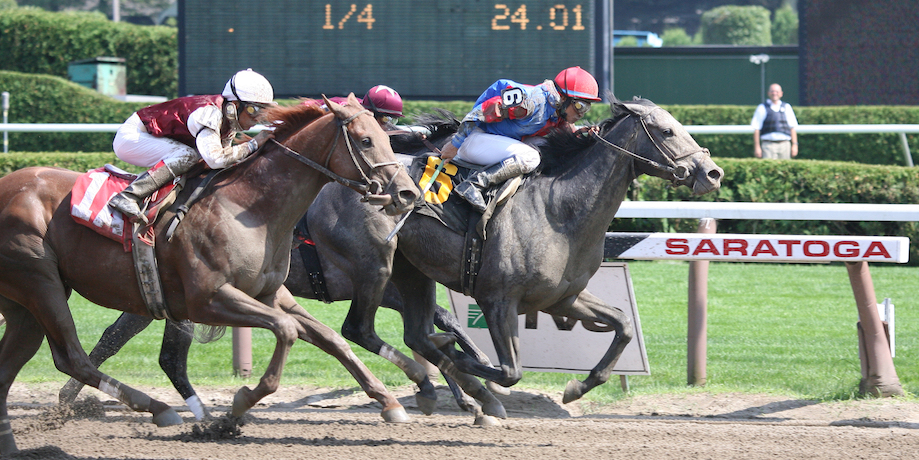 While some horses are bound to end up in the history books and maybe even net themselves a Triple crown before their career is finally brought to an end, others aren't as lucky. In fact, there are some horses that are the bloodline of Triple Crown winners, but end up being sold for less than the original asking price at a bar in Kentucky
Believe it or not, this is where, Wolfman Rocket, son of Secretariat and grandson of Seattle slew finds himself right now and it's honestly sad to see. The story goes that he was originally bought by legendary trainer, Bob Baffert for 550,000 and didn't waste much time racking up victories along with a nice purse of winnings that totaled 165,000.
Keep in mind that Baffert is one of the greatest horse breeders in all of racing and could have taken Rocket to the top if things played out right. In fact, between winning The Eclipse award for outstanding trainer twice in the 90's and totaling 34 wins across different series', this could have easily ended up being a completely different story for the tandem.
Unfortunately for Rocket, his good luck wouldn't continue, and he would suffer an unfortunate leg injury during a race. This left Baffert several thousand dollars in the hole and forced him to sell the third-generation horse to a woman in Lexington Kentucky for far less than what he was bought for. One year later and the horse was found abandoned in a field and had lost 500 pounds at that point.
Rocket was then sold to a woman in Nashville Tennessee for less than a can of soda at a bar, and is now on the road to recovery. Of course, it will take a while for his leg injury to heal and for him to be able to trust humans again, but isn't it wonderful that a horse with a leg injury still has a chance to live out the rest of their life with some kind of quality?
Now, that doesn't mean things will be easy for Rocket, especially now that he can no longer do what he was breed for, but he could still have a reasonably happy life in Nashville with this family. Again, it won't be the same as living up to his name and taking on some of horse racing's biggest events, but it is a chance to be a horse again.