Here Are The Top Horses To Watch Ahead Of Friday's Jerome
Author: Clint Goodman
Published: Thursday December 31, 2020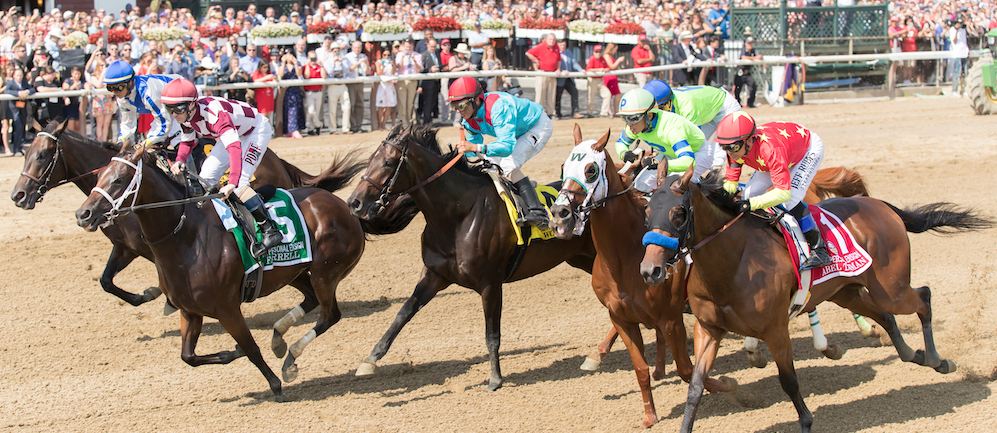 The year 2020 is coming to a swift close in the coming days, and the horseracing calendar is picking up steam despite slowing down due to the ongoing pandemic.
Friday's Top Race
The $150,000 2021 Jerome event is almost here. It stands as a noteworthy Thoroughbred spectacle and marks a milestone on the way to the annual Kentucky Derby. As usual, the event will be held at the famous Aqueduct racetrack and will take off on Friday, the 1st of January, 2021.
Notably, this one-turn mile-long race offers 10-4- 2-1 qualifying points, respectively, to the top four finishers. Since Friday will also mark the birthday of all Thoroughbreds, the five participating racehorses will be making their first official starts as 3-year-olds.
Friday's Jerome has been scheduled as the 8th race of the day and will represent the event's 150th running. Post time is 3:50 om ET.
Horses to Watch in the Race
The crop of horses slated to take part in the event is lightly-raced and will comprise two New York-breds, one California-breds, and two Kentucky-breds.
Swill (Morning Line Odds of 9-5)
With K.Carmouche as his jockey, it took this horse three tries to get his maiden victory early last month, despite being the 5-2 favorite. However, following a fourth-place finish in the Kentucky Jockey Club (G2) race, he was bumped up to the coveted Derby trail. Although he might not be the odds-on favorite, it's hard to ignore Swill with his record of two wins from four starts (2-2-0). With the perennial winner Brad Cox as his trainer, he might well be the top choice in this race - regardless of the odds.
Capo Cane (8-1)
Standing as one of the California-bred horses in this race, Capo Cane will also possess the distinction of having been on the sales ring four times - with the most recent being a $28,000 sale in May this year. He ran second in his debut race, a seven-furlong run on a wet Parx track in October. Harold Wyner, his trainer, based out of Parx, has 210 career wins and will look towards claiming his first stakes victory on Friday. Capo cane has total career winnings of $32,000 and a record of 1-1-0. Horses from Parx have been excelling in New York in the past few months, and this might play to Capo Cane's benefit.
As the odds-on favorite, Capo Cane and his jockey D.Davis will look to justify their standing at the bookmakers.
Hold the Salsa (7-2)
This New York-bred is the most experienced in this race, with a 3-0-0 record from six races and $237,775 in winnings to date. His owner/trainer/breeder Richard Lugovich has enjoyed a 42-year career racing come of the winningest racehorses on the east coast - with 106 race winners under his belt. 2020 has been Lugovich's most successful year in terms of prize money, and he will, no doubt, look to extend that run on Friday.
Summary
While this event might eventually not produce a serious Kentucky Derby contender, it will serve as a worthwhile spectacle to kickstart the year 2021.