Industry experts debate how horse racing will survive in the age of Covid-19
Author: Don Mckee
Published: Friday September 25, 2020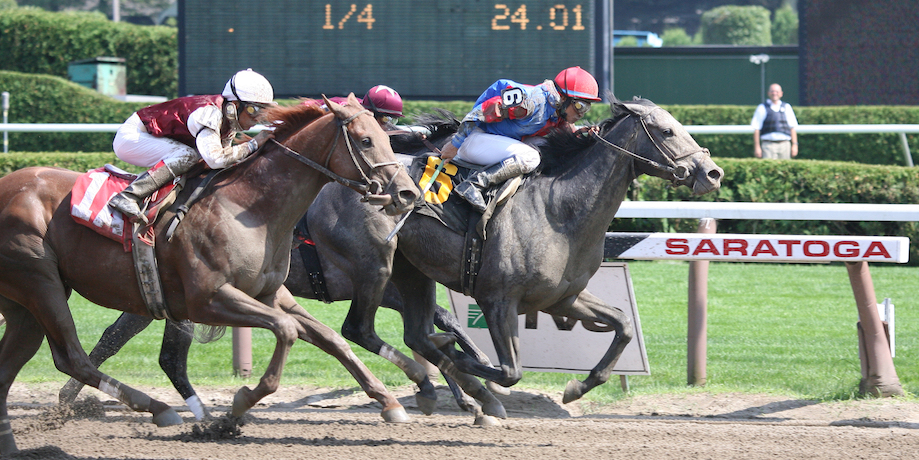 Everyone is being forced to embrace a new uncomfortable normal due to the ongoing Covid-19 pandemic, and that includes the world of horse racing. Unfortunately for racetracks, jockeys, grooms and other track operators, the social distancing guidelines brought on by the virus has left the horse racing industry in a particularly vulnerable state.
The University of Louisville is doing their best to combat this situation by hosting a three-part series entitled "Racing's now reality: is it sustainable?" While one speaker series at a college probably won't be the end-all for change in the horse racing industry, it is at least a chance to put viable options on the table to move forward with.
"I just say to the leaders of the ADW, we need to come together," said Terry Finley, founder of West Point Thoroughbred and one of the participants in the speaker series. "Our model has to improve and I think if we do that, I think that show of good faith will go a long way in any number of aspects of our industry".
One problem discussed during the speaker series was the idea that potential customers would prefer a facility where they can do both sports gambling and horse racing. The problem with that though, is the current business model makes it where the gambling industry takes home more of the money, and leaves the tracks, owners and jockeys out to dry.
Another big problem with that scenario is that betting industries don't keep the horse racing bets and sports betting separate, which only produces diminished returns for everyone involved. Keep in mind that all this is going on while social distancing is in effect and tracks can't have live spectators, which is only making things worse.
Now, some are trying to rectify this situation by giving gamblers the ability to bet on online races, but that again results in the prize pool being muddled down. If nothing else, if horse racing is going to evolve, or even survive now, they must find a way to bring in new revenues streams for everyone involved.
Then again, if horse racing is to survive this very dark period in its history, they need to do a better job of spreading the wealth around. That means not giving the gambling industry as big of a cut and giving more of that revenue to facilities, owners and jockeys. Either that or these crucial aspects of the sport will slowly be bled dry while those at the top of this money pyramid continue to profit.
"You need to protect your interests but leave room for growth by not trying to take every dime off the table," Jack Jeziorski, who is Executive Vice President of Monarch Content management said. "And look to grow the pie instead of getting just a bigger slice of it."
And another thing the sort absolutely needs to do is be open to outside of the box ideas. One example of this is NASCAR, who took their playoff system from a 36-race duke out for the championship into a four round, 16 driver elimination tournaments to the title. Of course, not all fans were happy with that change and left the sport in disgust, but it all depends on how they implement this change. This could also bring in new fans.
A potential change for horse racing could be to consider other forms of entertainment at tracks that people can bet on or even watch online. Esports tournaments, drone racing, or online poker tournaments could all net extra revenue. The point is that the industry is going to have to redistribute the wealth and find innovative way to get more people interested again.
"Sports betting can be a bane or a boon to our sport," Jeziorski said. "I think if we don't embrace it and make sure that our content is side-by-side with it, I think we run the risk of losing customers to sports betting… I think if we sit there and try to put a fence up to protect ourselves, we're going to have dwindling returns."
In the end, this is a very multi-faceted issue that is going to require a lot of different people to come together and change the business model. It is also going to require a rejuvenation of horse racing completely and an open mind towards what the sport could be. Otherwise, the previous model will collapse in on itself and leave a lot of people out of a job.