Jockey Danny Cook Is Back on Sidelines After Developing Visual Problems Due to a Terrible Fall
Author: Clint Goodman
Published: Monday November 30, 2020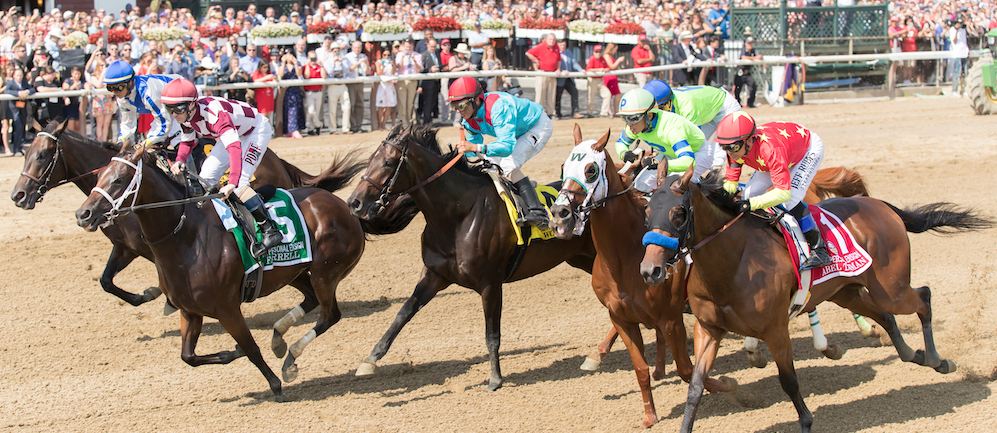 Jockey Danny Cook has been forced to pause his comeback. This comes after an eyesight complication following the horrific injuries he got from a fall he endured on October 17, 2020. Danny gave up his horses at Carlisle on Sunday and is anticipated to consult with his specialist in an effort to cure his eye issue. Cook had just returned last week after taking an off following the multiple facial injuries; eye socket that he got when trampled on by a horse, resulting from a fall at Market Rasen in October.
Flashback on His Fall and Injuries
Danny was riding a horse when he fell from it. A horse behind him trod on Danny breaking his eye socket ball, nose and cheekbone. As a result, he had 50 stitches on his face, a mess that left no kid wanting to get near Danny. Cook had a hard time recovering and only ate Weetabix and soup for the first few days after the accident.
All the while, Cook was still hoping to quickly recover and get a chance to ride the 2018 Charlie Hall winner, Definitly Red at Wetherby. His specialist, however, ruled the possibility out and asked him to return after two weeks to a checkup.
During his treatment in a Hull hospital, there were TV cameras and a crew from the A&E After Dark Programme on channel 5 recording an episode that might air in February or March 2021.
Danny States That He Won't Ride Until Further Notice
The jockey was riding Definitly Red in the Rehearsal Chase at Newcastle on November 29, 2020, but failed to proceed to Carlisle. Cook said he has been having problems with his vision ever since he came back to riding. However, he felt riding in that condition didn't do him any good and was planning to see an eye expert and find solutions.
Danny added that the doctor had told him that there was a chance that his eyesight could get worse if they operated. However, the jockey still needs to go back to the doctor and find what options he has.
Earlier, Cook said he had no problem with the eyeball as it was healing fine. He said there were bone fragments in the eye socket, which made the doctor warn him against taking another thud to the eye as it would permanently damage it.
Although Danny won't be riding Definitly Red this year, Henry Brooke, who had ridden him four times, including when he won the 2016 Rowland Meyrick at Wetherby, will.
Cook Still Wants to Race
His decision to take a break was difficult to make. The 37-year jump jockey said that he had been looking forward to the upcoming weeks. He added that it was during this time that is best to race as much as one can. Cook is frustrated for being off, yet he has to because he can't ride a horse to the best he can with a bad eye.
Danny Cook's Win
Danny Cook is a noticeable jockey who has participated in various races across continents. He has landed Grade 2 victories, including the Vintage Clouds and Moonlight Shadow for Sue Smith in January. Cook has ridden 39 winners from 2019-20 but has collected only four races from 52 rides in his current abbreviated campaign through this term.