Jonathan Shephard Retires from American Racing
Author: Don Mckee
Published: Tuesday January 05, 2021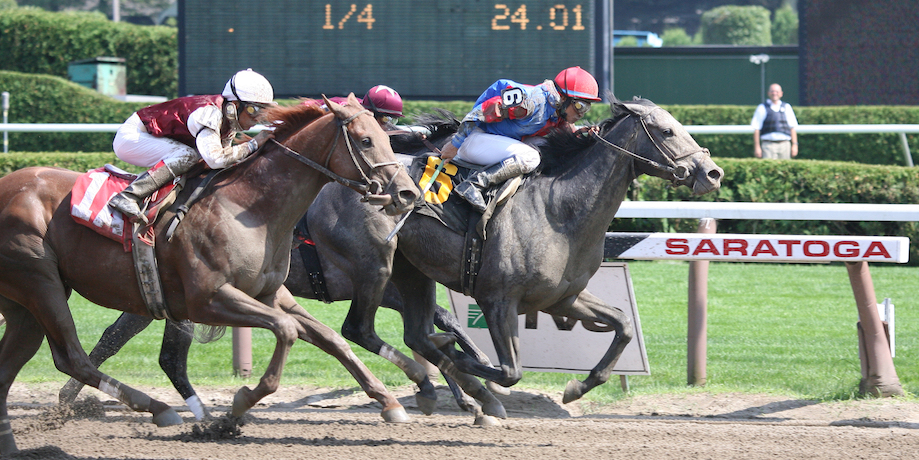 Hall of Fame trainer, Jonathan Sheppard, announced on Monday, January 4, that is will be retiring from American racing. The trainer has horses that excelled on dirt, turf, and over fences. With the announcement, he also stated that he will continue his career as a trainer in a small stable in Ireland.
The National Museum of Racing's Hall of Fame member turned 80 in December 2020, and through his long illustrious career, has won every race and rice worthy of a mention in American steeplechase racing. He has the most career wins (1,242) in the National Steeplechase Association. Those wins have generated a revenue of $24,902,442 for the veteran trainer over a 56-year career. Sheppard holds the record for the highest purses for 29 years in American steeplechase history.
D. Wayne Lukas and Bob Baffert are the only trainers that have won more Eclipse Awards than Jonathan Sheppard. Sheppard-trained horses have won 15 Eclipse Awards, having 11 individual winners. Part of the eleven winners are two Hall of Fame members, Cafe Prince of Augustin Stables' and Flatterer, bred by Sheppard and William Pape. Flatterer was a four-time back-to-back champion from 1983-1986. In 1990, Sheppard was officially inducted into the National Museum of Racing's Hall of Fame in Saratoga Springs, New York.
Forever Together and Informed Decision are among Sheppards Eclipse Awards winners. Forever Together won the award in 2008 while the following year was won by Informed Decision. Forever Together was known for her prowess on turf, while Informed Decision was a champion sprinter, both owned by George Strawbridge Jr. He was also responsible for training STorm Cat, who became America's foremost stallion in the 1990s after winning at G1.
Sheppard's role in the American steeplechase history continued to change over the years as he became a leader at a point in his career. He received the sports' highest honor - the Ambrose Clark Award in 2013, which was preceded by his role as president of the National Steeplechase Association from 2004-2006.
Jonathan has continually impacted the sport in numerous ways, striving to bring new owners into Thoroughbred racing. He was part of the University of Pennsylvania New Bolton Center research team that undertook several ground-breaking research projects.
2020 ended on a high note for the trainer as he ended the year, winning steeplechase trainer titles and purse earning in the 2020 season. His latest win came from Hudson River Farms' Winston C in 2019.
Of course, the question has been asked. "Why are you retiring?" In response to this question, Sheppard pointed out that there is no better time to exit American racing than now. In his words, "People undoubtedly will ask why I am retiring now. There is no single reason, and the reasons combined to say that now was the time to step back from American racing. I always wanted to go out on top, and the last year's champions checked that box. I just turned 80, so it seems to be a good time to pass the reins to a younger generation here in the US."
Jonathan was born in England, but for some reason, his career could not kick off in England. The major reason being a conflict of interest regulations resulting from his father's position. He also did not have the financial resources to train in England or France.