Jose Ortiz, Elate Ready for Juddmonte Spinster Stakes
Author: Clint Goodman
Published: Friday October 04, 2019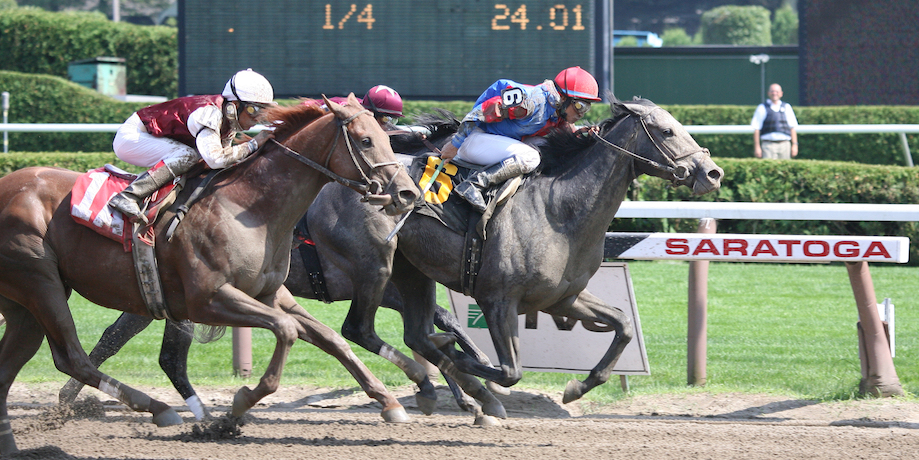 Jose Ortiz will be the jockey on board Elate for the $500,000 Juddmonte Spinster Stakes (G1) at Keeneland on Sunday. Ortiz has been Elate's jockey for 15 of her 17 runs. Besides Elate, Ortiz has also been the jockey for Dunbar Road and Blue Prize, both top choices for the race.
Elate is one of the best fillies in the country when it comes to dirt. Over the last three years, she has continued to impress. It started out with a maiden race victory by 12 1/2 lengths at Aqueduct in November 2016. After that, she went on to win five more graded races and earn more than $2 million.

Elate Used to Tough Competition
So far in 2019, Elate has won two races. She has placed second in two more and third in five others. All of the races have been either grade 1 or grade 2.
Elate is used to going up against tough competition. This year, she has faced off against some of the best fillies and mares, including Midnight Bisou. In the Apple Blossom Handicap (G1) as well as the Azeri Stakes (G2) at Oaklawn Park this spring, Midnight Bisou beat Elate. She also lost to Midnight Bisou in the Personal Ensign Stakes Presented by Lia Infiniti (G1) at Saratoga Race Course on Aug. 24.
Elate's trainer is the Hall of Famer Bill Mott, and he pointed her towards the Spinster for her next run. He opted for this race instead of others, such as the Beldame (G2) at Belmont Park, which was also won by Midnight Bisou on Sept. 28.
"We'd like to win another grade 1 with her even though she's a grade 1 winner," Mott said. "If we're going to run against Midnight Bisou again, I'd like it to be a grade 1 rather than a grade 2."
Others racing in the Spinster besides Elate include grade 1 winners Dunbar Road, Blue Prize, and She's a Julie. Vexatious will also be running, but he hasn't won any race higher than a grade 3.
Dunbar Road is the only sophomore in the field. Her last race was a win in the Alabama (G1) on Aug. 17 at Saratoga. If she can win another grade 1 event, she will join her stablemate, Guarana, with two. Their division is tight, and it will likely not be decided until the Breeders' Cup runs.

The Spinster as a Test
The Spinster will help determine whether or not Mott and Elate's owners, Claiborne Farm and Adele Dilschneider, will run her in the $6 million Longines Breeders' Cup Classic (G1). That race will be against males at 1 1/4 miles. The other race she could run in is the all-female $2 million Longines Distaff (G1) at 1 1/8 miles. Both of the races will run at Santa Anita Park on Nov. 2.
"We've always liked the idea of the Classic because of the distance," Mott said of that race being 1 1/4 miles, a trip over which Elate is unbeaten in three starts.

"Win and You're In" Qualifier
The Spinster, which will run at 1 1/8 miles, is a "Win and You're In" qualifier for the Longines Distaff. That's not so important for Elate since she has already won a previous Breeders' Cup challenge race in the summer. She finished first in the Fleur de Lis Handicap (G2) at Churchill Downs on June 15.
Sunday will have three stakes races, including the Juddmonte Spinster. It will be the ninth race, and it is set to start at 5:45 p.m.