Kalypso Wins at Santa Ynez
Author: Clint Goodman
Published: Monday January 04, 2021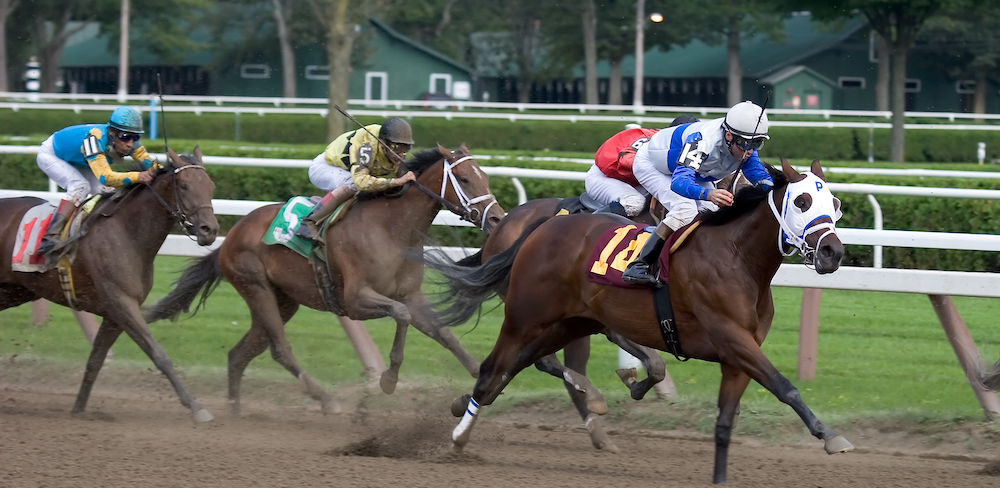 Kalypso, a filly from Rockingham Ranch just secured her first graded score in the $200,500 Santa Ynez (G2) at Santa Anita Park on January 3. It was a major victory for the filly, who was 4/5 coming into the race. The victory ensured a move up the Kentucky Oaks leaderboard. The David Bernsen, Rockingham Ranch, and Chad Littlefield owned horse made an appearance in the seven-furlong Santa Ynez and was nothing short of impressive. This victory is coming off the back of her second-place finish to Varda in the 1 1/16 mile Starlet Stakes (G1) on December 5. Both horses are trained by Bob Baffert, but Varda edged out the filly in what was not an easy victory.
With the impressive showing of Kalypso on Sunday, Baffert believes that the filly deserves another shot at two turns. Hence, it is likely that we see her in the April 30 Longines Kentucky Oaks. Joel Rosarios was the jockey on the day and has expressed his delight with the filly. This was the first time he rode her and wasted no time in stating that she was the best horse on the track. According to him, "She broke good and put me right into the race, in a good position. I am just happy to be on her. She was the best horse, and she will be better at going longer distances."
Bob Baffert has now recorded six wins at the Santa Ynez. In a statement, he said, I would try her long again. As they get older, they are maturing. You can slow her down a little bit, like today she was pretty relaxed. She was not too rank where she went really fast, but we will just see how they come out of it. She has natural speed, and she is a really fast filly. She had the lead for a long time in the (Starlet). Backing up it's a big difference to go seven-eighths. The way she broke today, she was in a good spot, and she was training well coming into this race so, it's pretty exciting that she got a win."
Her chances for the Kentucky Oaks are good as she now has a total of fourteen qualifying points for a spot. The victory at Santa Ynez gave her ten points, while she got the other four points in the Starlet.'
Kalypso ran six furlongs in 1:10.18, despite losing the lead early in the race to Brilliant Cut. She was eventually able to get her head in front at the five-sixteenth pole and was a length in front after six furlongs.
Kalypso ended the race at 1 3/4 lengths the best, with a total time of 1:23.2. Frosteria, her stablemate came in second, while the race finished in the following order;
Brilliant Cut
Queengol
Nasreddine
Exotic West
Varda was scratched from the event. For finishing second, Frosteria was given four points ahead of the Kentucky Oaks.
Baffert had three fillies in the race - Kalypso, Frosteria, and Exotic West - but was unimpressed with Exotic West's outing as he believes she got bumped around and just stopped running.