Keeneland Cancellation Affects Juveniles Ready to Run
Author: Don Mckee
Published: Friday April 03, 2020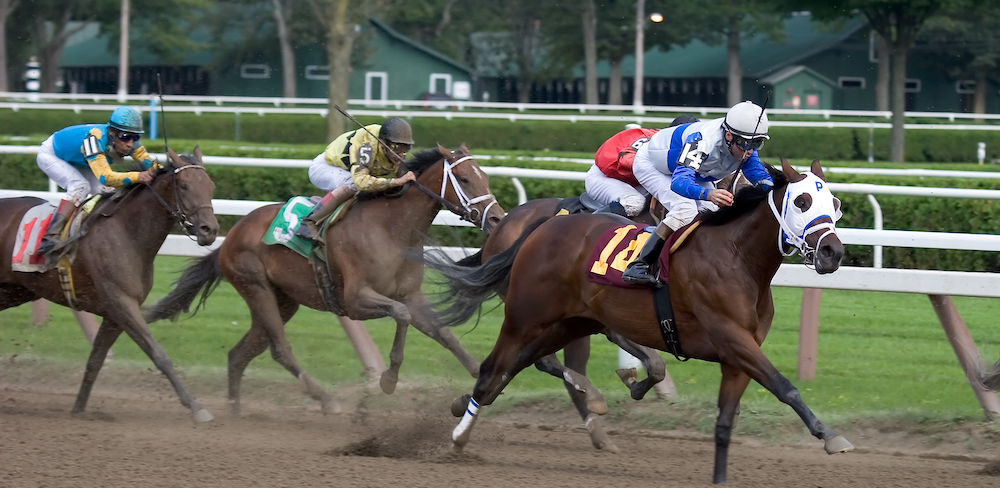 The current COVID-19 pandemic has thrown both older and younger racehorses off their traditional paths. Many older racehorses are currently in a holding pattern due to track closures and delayed meetings, but 2-year-olds are ready to run.

Track Cancellations
After it was announced that Aqueduct Racetrack was canceling its spring meet and Sunland Park was closing early, there was an absence of early-season juvenile racing. Traditionally, it would have taken place as early as mid-April and late March at those tracks.
Besides Aqueduct and Sunland, the big hit is coming at Keeneland, which was scheduled to have its spring meet kick-off on April 2 before the entire season was canceled.
Races for 2-year-olds at 4 1/2 furlongs is a massive part of Keeneland in the spring. In 2019, the track had 10 of those races to showcase impressive juveniles. Throughout the years, the races have included 1997 Horse of the Year Favorite Trick and 2016 Cartier champion Lady Aurelia.
Keeneland is also used as a place for connections to showcase a young horse who can later be purchased. As for Wesley Ward, the trainer of Lady Aurelia, Keeneland is a launching pad to go across the Atlantic Ocean for international stakes.
For some trainers, the 2-year-old races at Keeneland are a major point of the year. They specifically purchase horses that they believe can run well over the short distance.
Since the outbreak of the pandemic, Keenland is acting solely as a training center for the juveniles, as well as the older horses there. Horsemen and connections are now forced to look for alternative races, at a time when there are very few due to the cancellations.
Kentucky will not see any racing until at least April 25, when Churchill Downs is set to open for its spring/summer meet. Most likely, there will be an announcement of a delayed opening.
Trainer Wesley Ward has had great results in the 4 1/2-furlong juvenile races at Keeneland over the years. Now with the cancellation, he has consolidated the majority of his 58 juveniles to Circle S Farms in Davie, Fla., and a group of 2-year-olds was brought to Kentucky in early March to workout at Turfway Park.
"Fortunately, Gulfstream is still running," he said. "Other than that, I have to wait for these tracks to open up. Essentially, I'm stuck."

Next Racing
As for the 2-year-olds that Ward was expecting to run in early April at Keeneland, they are now prospects for the middle of the month at Gulfstream Park. The first 2-year-old race is set to be one for 2-year-old fillies on April 2. On April 17, there will be an open 2-year-old race.
"I got a whole lot of them ready to go, but I will have to stagger them out," Ward said. "I know with the (cancellation) of sales and pushing back of the sales, a lot of 2-year-old consignors that bought their horses back, they might not have any choice but to race. So that might be good for the competition — more guys to fill the races."
Gulfstream Park and Tampa Bay Downs could be affected by the April 1 "stay-at-home" orders announced by Florida Gov. Ron DeSantis. Up until now, the tracks have been running without any spectators in the stands. Access has been restricted to participating horsemen, racing officials, and essential staff.
If the racing is canceled, Ward will make sure "they'll get one fast work a month, and the rest of them will be nice and easy."
Trainer John Hancock is also waiting for racing to resume at Kentucky, or in other surrounding states like Indiana. Then, he will run the seven juveniles he had going to Keeneland.