Keeneland November Sale Wraps Up
Author: Don Mckee
Published: Monday November 18, 2019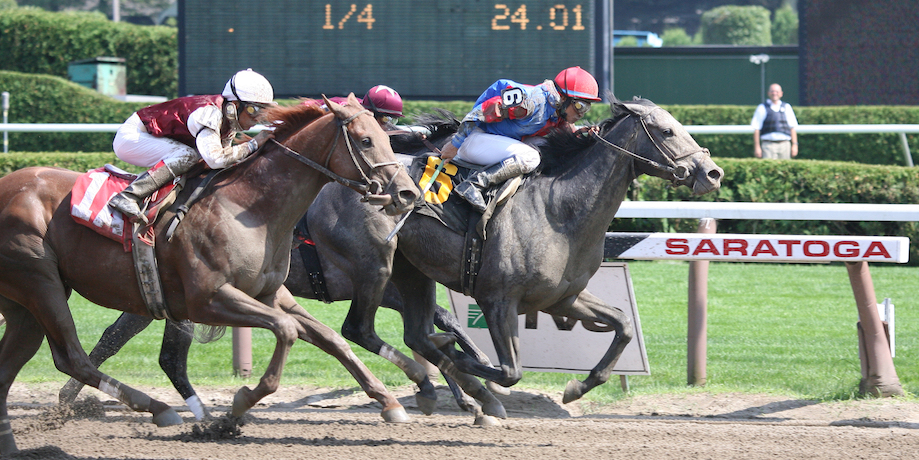 The final session of the Keeneland November Breeding Stock Sale on Sunday finished with higher numbers across the board compared to last year.
The November sale lasted 12 days, and they reported 2,667 horses sold for receipts of $200,139,400. The gross rose 1.2 percent over last year's balance of $197,851,300 for 2,655 horses. The sale average went up 0.3 percent to $75,043, and the median was $25,000.
A total of 686 horses went unsold, resulting in an RNA rate of 20.5 percent. That number was down from 2018 when 810 horses went unsold for a rate of 23.5 percent.
In the 12th session, 117 head sold for $523,900. That was a 4.4 percent decline from 2018 when 119 horses went for $547,900. The average declined 2.7 percent to $4,478, and the median went down 12 percent to $2,200. The RNA rate was 27.8 percent.
Hip 4390, a $30,000 Scat Daddy mare named True to You consigned by Vinery Sales, agent, commanded the highest price at the sale. The horse was bred in Florida by H&A Stables and Annie Scott out of the Yes It's True mare April True. Machmer Hall purchased the 7-year-old True to You.
The highest-selling weanling of the session was Hip 4281, purchased for $24,000 by Kristy McDermott, agent, from the consignment of Taylor Made Sales Agency. The filly was bred in Kentucky by Warlock Stables, Barrett, Myrick, and Hansen. The Pontiff filly is out of the Midnight Lute mare Midnight Hope, and she comes from the family of grade 1-placed Kelly's Humor.

Director of Sales Operations
Keeneland's director of sales operations, Geoffrey Russel, spoke about the sale.
"Like any market, you have an upper end, and you've got a lower end," Russel said. "The cost to keeping a horse in training on a horse farm or whatever, it's the same regardless if it's a million-dollar horse or a thousand-dollar horse. It's pure economics.
"I mean, people are going to say it's not worth buying that because the return on my investment isn't very good. People want to buy quality. We're talking to consignors this week, and everyone is making the same comment: 'We're selling these mares because we just want to be in this part of the market. Upper, upper middle, that's where we want to play. We do not want to be at the lower end.'
"So you're seeing it just drift. It runs in cycles. It just costs a lot of money to keep a horse. You've got to stop the meter and sell them."

Standout Offerings
Even with multiple sessions having a decline in numbers, there were still a few big offerings. One of those was champion Take Charge Brandi (Hip 111), who was purchased by Hill 'n' Dale at Xalapa during the Nov. 6 opening session. The mare was consigned by Hill 'n' Dale Sales Agency as agent for the Elevage Dispersal, and he was offered in foal to Justify, the Triple Crown winner.
According to Bob Elliston, Keeneland's director of racing and sales, the spending patterns of buyers during the sale were on par with previous North American auctions this year.
"Geoffrey always says, 'You have got to have a good horse,'" said Elliston. "Let's be clear: If you've got a good horse covered with an in-demand sire, a young mare or a weanling by one of the young sires that have come to market recently, and this year for that matter, there's a lot of folks that want those kinds of horses.
"We had a good bit of depth up front. I think that's why we carry significant growth over last year in Book 1. As we got into Books 2, 3, and 4, we had a lot of good horses, but maybe we didn't have as deep a number of each of those horses in those sessions, relatively speaking, and I think that's why we had solid trade against last year, but we didn't carry that 15 percent growth. You've got to have a good horse. There's no question about that."