Keeneland's Fifth Session Led By More Than Ready Filly
Author: Don Mckee
Published: Monday November 11, 2019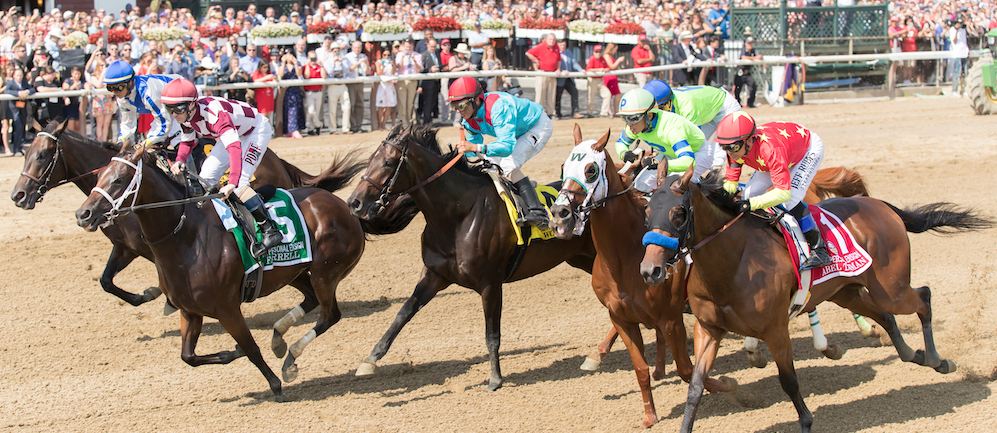 Glenwood Farm purchased Lark Rise, a filly coming from the family of champion-winning grass horse Leroidesanimaux, for $325,000 at the Nov. 10 session of the Keeneland November Breeding Stock Sale.
Lark Rise (Hip 1525) was consigned by Hill 'n' Dale Sales Agency, agent for Juddmonte Farms. She is an unraced 3-year-old daughter of More Than Ready, cataloged as a broodmare prospect. Her dam is the unraced Giant's Causeway mare Tare Green, a half-sister to Leroidesanimaux, who is a multiple Grade 1 winner with more than $1.6 million in earnings.
Lark Rise was bred in Kentucky by Indian Creek, and she was purchased for $550,000 by Juddmonte at the 2017 Keeneland September Yearling Sale.
Since Glennwood Farm owner John Gunther went back to Vancouver, Hubert Guy took up the bidding on the mare.
"He loved the mare, and he asked me to bid for him," Guy said. "He was on the phone with me, and he wanted her.
"She's a very nice mare. Physically, she looks like a real quality horse. She's got a beautiful coat, and she was very well-presented by Juddmonte and Hill 'n' Dale. She looks like she has a great temperament, and she has a good size on her, which should be great to carry babies."
The Sunday session concluded Book 3, and Guy said that it still has quality individuals in demand.
"The market, it's the same thing," Guy said. "It's the same as a yearling sale or any sale. The right horses sell for a lot of money. The right people are on the right horses, and they're not afraid to pay. But I think it's pretty good trade."

Second-Highest Priced Kasbach
Kasbach was the second-highest priced mare on the day. She is a 4-year-old daughter of Medaglia d'Oro and was purchased by Anderson Farms for $230,000. Consigned by Indian Creek, she is a mare in foal to Kantharos and out of multiple group-placed Danehill Dancer mare Wild Wind. The family also includes Grade 1 winner and leading sire Kingmambo.
Keeneland had sold 1,154 horses (from 1,904 cataloged) going into the Nov. 11 sixth session of the 12-day sale. Gross receipts were $168,962,700 and are close to the $166,323,000 figure through five sessions a year ago. The aggregate average is $146,415, which is comparable to $145,000. The median is down to $80,000 from $82,000, and the cumulative RNA rate is at 22.5 percent.

Other Sales
At Sunday's session, 248 horses were sold for $14,169,500, which is down 10.3 percent from the same day in 2018. The average fell 1.64 percent to $57,135, and the median price went up 7.5 percent to $43,000.
Pat Costello of Paramount Sales was happy with his group on Sunday, especially a colt (Hip 1735) from the first crop of Connect purchased by Dailey Bloodstock for $250,000.
"The Connect colt really stood out," Costello said. "Connect produces a beautiful individual. That price was on the upper end of where I thought he would go. He had a dozen scopes (endoscopic exams), but in this book, you don't know how high they're going to go. We're very happy.
"If you make the mark, you get well paid."
Peter O'Callaghan picked up a Twirling Candy colt in the final hour of the eight-hour session for $180,000.
"There were some nice horses, but for us, he was the pick of the day, and we waited all day to get him," O'Callaghan said of the colt offered by Taylor Made Sales Agency as Hip 1892. "He was a particularly good Twirling Candy, and he has a lovely pedigree."
The sale started back up again on Nov. 11.