Keeneland September Sale Closes With Fifth-Highest Gross In History
Author: Clint Goodman
Published: Wednesday September 25, 2019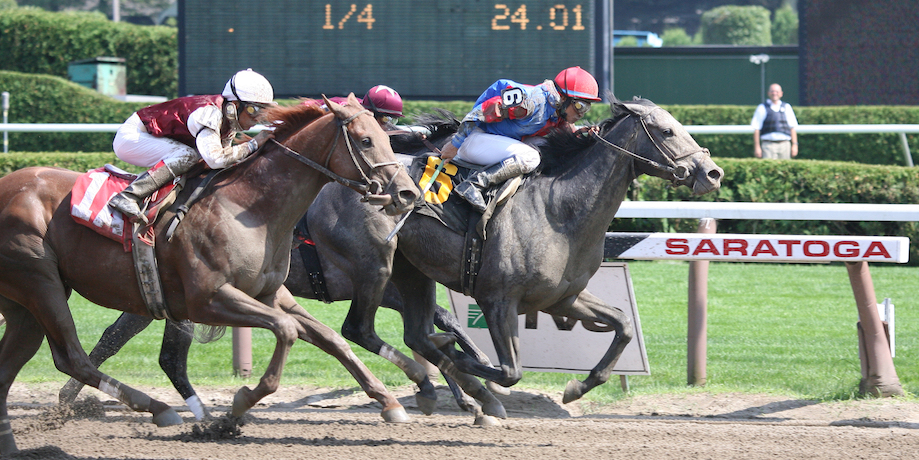 Keeneland's September Yearling sale ended on Sunday with near-record numbers and its fifth-highest gross in history. The day was highlighted by its biggest sale, the $8.2 million daughter of Triple Crown victor American Pharoah.
Out of 4,644 cataloged, it was reported that Keeneland grossed $360,004,700 from 2,855 yearlings. The average was $126,096, and the median was $45,000.
At the sale, 22 of the horses sold for seven figures, and seven of those were for at least $2 million. During last year's sale, there were 27 yearlings that were sold for at least $1 million.
The RNA rate at last year's sale was 23.7 percent, and it was up to 24.2 percent this year. There were a total of 907 yearlings that did not get sold.
Keeneland is the world's largest yearling sale, and buyers from over 26 countries made purchases on Sunday.

Format Changes
This year was different as Keeneland reformatted the auction. They took down the number cataloged in Book 1 by 42.5 percent. This year it was 569, compared to 989 in 2018.
Keeneland's vice president of racing and sales, Bob Elliston, spoke about the event.
"We've received positive feedback from horsemen about the format change, and we are pleased with the consistently strong level of trade it generated throughout the sale," Elliston said. "Buyers suggested we catalog fewer horses up front, and we responded. By making that change, we extended the quality farther into the sale and created momentum for the second week."
"The new format worked very well," Keeneland director of sales operations Geoffrey Russell said. "Book 1 was a sale within itself. It had great energy to it. There was more energy on the grounds the weekend prior to the start of the sale than I've seen in a long time. It had a great buzz going into it. Having fewer horses in Book 2 really set that sale up very well and helped Book 3."
The sale topper was the half-sister to Beholder, the 11-time grade 1 winner and four-time champion. She is also the half-sister of grade 1 winner Into Mischief and the winner of the Breeders' Cup Juvenile Turf (G1T), Mendelssohn. The purchase was made by Many Pope's Whisper Hill Farm from breeder Clarkland Farm.

High-Rollers
Famous buyers such as Sheikh Mohammed bin Rashid al Maktoum's Godolphin and his brother, Sheikh Hamdan Maktoum's Shadwell Estate Company, Mike Ryan, Peter Brant's White Birch Farm, and Pope's Whisper Hill were all present at the event.
Sunday was Sheikh Mohammed's second appearance at the sale after missing it for almost 10 years. Godolphin had $16 million in purchases, leading all of the buyers there. At the top of that list was Hip 274, the son of Curlin out of Boundin. The next top buyer was Shadwell with totals nearing $11.07 million.
"Both him and Sheikh Hamdan are big supporters of the sale," Elliston said. "It is truly an honor to have those folks, for all they've done in the business, to choose Keeneland to buy their very best horses. Obviously, they have their own broodmare bands, but when they go to the commercial market, Keeneland is their choice for quality yearlings."
"This September sale sparked a positive energy that reverberated through the sale grounds and the region," Keeneland president and CEO Bill Thomason said. "The presence again this year of Sheikh Mohammed and Sheikh Hamdan, the strong representation of top domestic buyers, the high quality of the yearlings brought to market, and the great feedback we received about the format changes, barn improvements, and enhanced amenities all combined to make this a special sale."
The average purchase on Sunday, the closing day, was $6,319. There were 207 horses sold for a total of $1,308,100, and the median was $3,500.