Kentucky Derby Buzz Alive and Well
Author: Don Mckee
Published: Tuesday May 07, 2019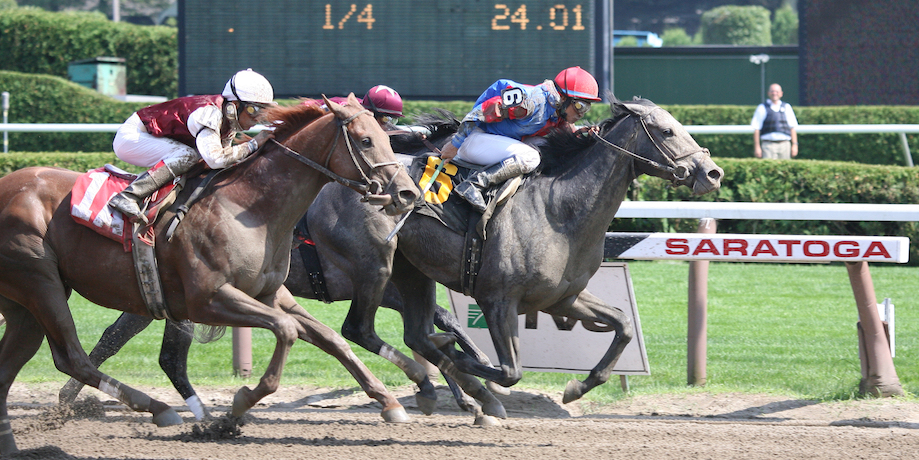 Controversy Continues to Swirl
In the immediate aftermath of Saturday's 145th Kentucky Derby, the twitterspehere and all social media was abuzz about the decision to disqualify Maximum Security. Even President Donald Trump weighed in, blasting the stewards and their decision, attributing it to political correctness. As the dust settled and Saturday turned into Sunday and Sunday into Monday, the controversy and decision was still on the forefront of many people's minds.
Trainer Bob Baffert, who had three runners in the Derby, all of which finished off the board, told Sports Illustrated's Tim Layden that, "No one ever calls an objection in the Derby. It's always a a roughly run race. Twenty-horse field. I have been wiped out numerous times, but that is the Derby. I can see by the book why they did it. But sometimes you've got to take your ass kickings with dignity."
Trainers Mark Casse and Todd Pletcher told Layden that they supported the stewards' decision and felt like it was a move they had to make. Layden brought to light that jockey Jose Ortiz, aboard Bill Mott's other Derby runner Tacitus told the Hall of Fame conditioner immediately following the race that Maximum Security "had to come down." At that point, with the stewards not illuminating the inquiry sign, Mott strong urged jockey Flavien Prat, who was aboard eventual victor Country House, to claim foul.
On Monday, in a pre-taped interview on NBC's Today Show, Maximum Security's owner Gary West, a 40-year veteran of thoroughbred racing, did not mince words when it came to his personal feelings on the stewards' decision. West indicated that he is considering all appeal options, and even a trip to the United States Supreme Court to adjudicate his case. In addition to hinting at leaving thoroughbred racing altogether, West indicated Maximum Security will remain in Jason Servis' Monmouth Park barn and not run in the Preakness now that the Triple Crown is not in play for him.
"I obviously saw the horse (Maximum Security) move out, but in the Kentucky Derby where you've got 20 horses-and you shouldn't have 20 horses in the Kentucky Derby," West told NBC's Craig Melvin. "Churchill Downs, because they're a greedy organization, has 20 rather than 14 like you have in the Kentucky Oaks, the Breeder's Cup. In every Kentucky Derby, you could set down two or three horses or four horses if you wanted because it's like a rodeo out there."
Looking Ahead
Although its early, five of the 19 horses that loaded into the Churchill Downs starting gate will make the trek to the Preakness and run for the Black Eyed Susans. Winner Country House, runner-up Code of Honor, 4th place finisher Improbable, War of Will, and 13th place finisher Bodexpress will try their luck in Baltimore.
Improbable will be the only one of Bob Baffert's three Derby starters who will start at Pimlico as the Hall of Famer goes for his eighth Preakness win. In addition, Bret Calhoun's Mr. Money, an impressive winner of the Pat Day Mile at Churchill on Derby Day, will also start in the Preakness.
Horse Racing and Hockey Equal Ratings Bonanza
NBC Sports' coverage of the 145th Kentucky Derby, followed immediately by the prime-time Columbus Blue Jackets-Boston Bruins Stanley Cup playoff game May 4, delivered multiple overnight ratings milestones, according to data provided by Nielsen.
"We hit the trifecta last night with the historic drama of the Kentucky Derby and two one-goal Stanley Cup playoff games," said Sam Flood, executive producer and president of NBC Sports & NBCSN told Bloodhorse.com. "With the unanticipated and unprecedented conclusion of the Derby leading into Columbus-Boston Game 5, we were able to capitalize on the audience opportunity and set ratings milestones across the board."