KHRC Makes Race-Day Lasix Policy Changes
Author: Clint Goodman
Published: Thursday December 12, 2019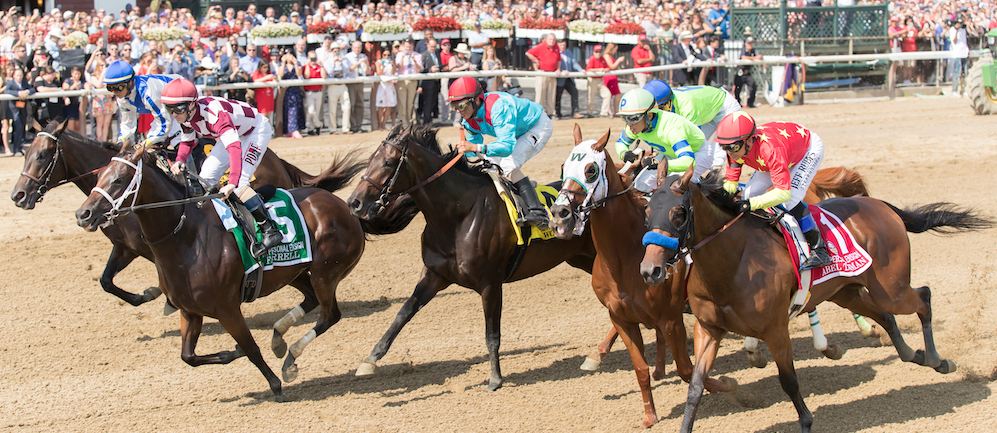 The Kentucky Horse Racing Commission decided to go forward with a partial Lasix phaseout at its Dec. 9 meeting in Lexington. A vote was held to move the proposal into the regulation process.
The proposal is to run 2-year-old races without Lasix starting on Jan. 1, 2020, as well as to run stakes races without Lasix beginning Jan. 1, 2021. It was recommended by the Kentucky Equine Drug Research Council, which is a branch of the KHRC responsible for making recommendations about medication rules to the commission.

6-2 In Favor
The EDRC voted 6-2 in favor of the proposal in a vote that was held on Nov. 25 in a meeting. That meeting came after it was learned how the partial phaseout would unfold.
The vote ended up being a reversal of an earlier decision by EDRC on Oct. 28. In that decision, the committee voted against the proposal 5-3.
Lasix, the common name for Furosemide and also known as Salix, is used to prevent pulmonary hemorrhage from exercise. It needs to be given 24 hours before post time for 2-year-olds and stakes races.
Under the new proposal, a trainer's private veterinarian would be allowed to administer Lasix, different from the requirement of a state veterinarian when given on race-day. Horses would have to be at the location of the race 24 hours before post time.
Since the proposal was passed by the KHRC, the commission will now go into the regulation process. KHRC general counsel John Forgy stated that the commission might move forward with the proposal as an ordinary regulation or emergency regulation.
The ordinary regulation would involve a typical review process in legislation, as well as a public comment period before going into effect. If that is the case, it would not be in effect on Jan. 1, and Forgy said the process takes five to eight months.
The emergency regulation is required to meet specific standards proving an imminent threat to public health, safety, or welfare. This would go straight to the governor, and Monday was Matt Bevin's last day in office.
Andy Beshear took office on Dec. 10, and the emergency regulation could be in place by Jan. 1 if the governor takes it up.

Other Recommendations
The commission also voted to move ahead with the medication recommendations that were voted on at the EDRC's Oct. 28 meeting. The recommendations were made to prevent analgesia.
The withdrawal time of non-steroidal anti-inflammatory drugs will be extended to 48 hours from 24 hours. This is to prevent the masking of lameness when horses are examined before a race.
The recommendation includes a stand-down period of 14 days for a horse that receives intra-articular corticosteroids and the prohibition of stacking.
The use of bisphosphonates will be limited for horses aged 4 and older. If bisphosphonates are detected in horses younger than 4, it would be considered a violation, and the horse would be put on the veterinarian's list for six months.
The use of bisphosphonates in horses 4 years and older would be limited to FDA-approved usage, the treatment will have to be reported to KHRC veterinarians within 24 hours, and the horse would be placed on the veterinarian's list for six months.
The use of bisphosphonates has been approved to treat navicular disease in older horses, but they were found to hide radiographic evidence of sesamoiditis in sale weanlings or yearlings. Off-label use has been banned at Keeneland, Fasig-Tipton, and Ocala Breeders' Sales.
Electronic therapeutic treatments, such as electric therapy blankets and magna-wave machines will be eliminated.
A horse will be required to be examined by a veterinarian prior to being entered into a race. This will improve equine safety and add extra scrutiny of a horse's condition.
There will be a change of the penalty classification of scopolamine to Class C from Class B in accordance with the Association of Racing Commissioners International.