Legendary Trainer, John Oxx Hangs up His Trainer Boots at the Curragh
Author: Clint Goodman
Published: Wednesday November 04, 2020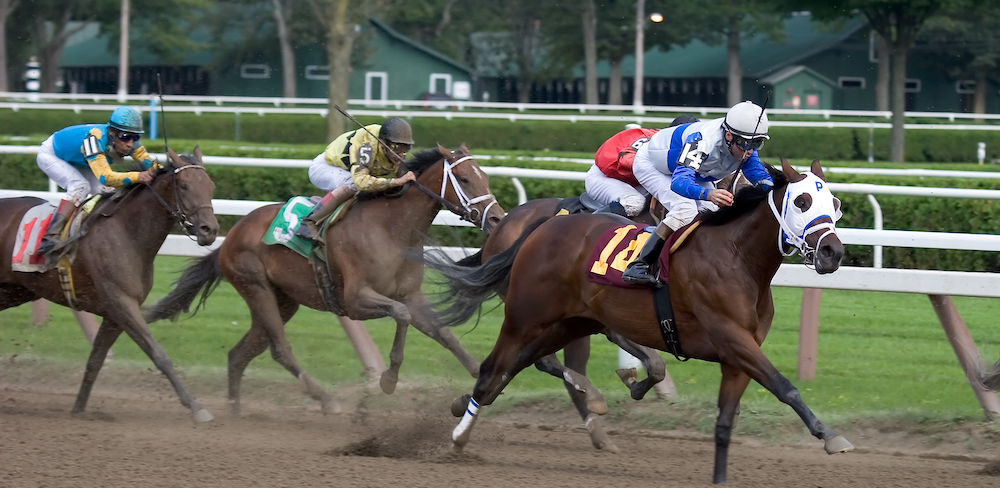 Monday November 2, marked the end of the line for John Oxx as a trainer after he saddled his last runner at the Curragh. It might not have been the exciting final race he was expecting as it was behind closed doors and on a very wet and windy day.
His retirement from training duties did not come as a surprise as the Currabeg handler announced last month that he will be hanging his boots at the end of the season.
On this final day, Oxx saddled up three horses that competed in the Irish Stallion Farms European Breeders Fund (C&G) Maiden, which turned out to be his last runners. Niall McCullagh finished in third place as he was beaten by just three-quarters of a length. He was very apologetic to Oxx; however, Oxx thought they all ran well and were probably just tired towards the end. He was accompanied to the event by his wife and his long-time traveling head lad, Jimmy O'Neil.
The previous day, Oxx recorded success as he saddled a newcomer 'Storm Legend,' who landed a two-year-old maiden at Naas. The trainer was delighted with Storm Legend after his win and think he will be great at Fozzy Stack next year.
Oxx started his winning record as a trainer in 1995 after Ridgewood Pearl won four Group 1 events in four different countries. These victories were crowned by the one in the Breeders' Cup Mile at Belmont.
In the year 2000, he handled Sinndar brilliantly, leading the Aga Khan colt to victory in the Epson Derby, Irish Derby, and the Prix de l'Arc de Triomphe in the same year. This victory marked Sinndar as the first horse to win at those three individual events.
Another high-point of his career was the success recorded by Sea the Stars. Sea the Stars is known as the only horse to complete the 2,000 Guineas, Derby, and Arc treble. This horse won six consecutive Group 1s in 2009, all in the space of six months. We cannot forget Alamshar who put on a show in 2003 to land the Irish Derby and King George.
Oxx has clearly stated that his decision to retire could not be reversed as he is happy with the decision and he is excited to see what is coming and watch other people grow. He also stated that it was an exciting run for him as he has recorded some victories as well as losses. In the end, he has no complaints and is happy with the way life turned out.
On what he will be doing after his retirement, Oxx has said that he will not just disappear, keeping himself locked at home and watching races on television. He intends to make appearances at races when he has the chance, to meet old friends as he will miss them.
He concluded by thanking all his well-wishers and supporters for their messages and calls. Also, he stated that he will keep busy from time to time and hopes to not get overly occupied. He also promised to make appearances at the Curragh on fine days.