Lone Star Announces 48-Day 2021 Schedule With 20 Stakes
Author: Clint Goodman
Published: Thursday December 03, 2020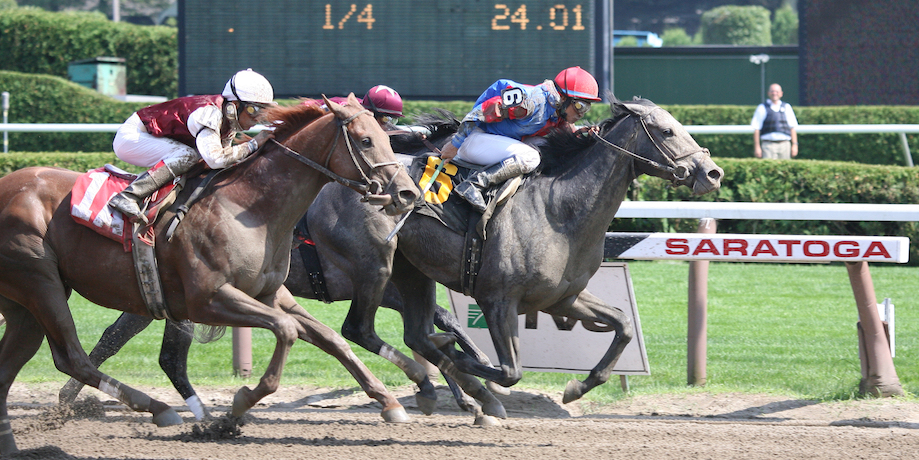 After coming off of the highest average thoroughbred export handle per day in its history and going on hiatus this year during COVID-19, the Steve Sexton Mile (G3) returns to Lone Star Park in 2021. The race is one of 20 stakes worth $2.25 million from the stakes schedule at the Texas track that was released on December 1. Grand Prairie, Lone Star Park is looking forward to 2021. Lone Star Park near Dallas plans to revive its Lone Star Million Day stakes program for the next year's season.
Lone Star Park's Thoroughbred Racing Season will begin Thursday, the 22nd of April, 2021, and have an increased 48 days of racing before concluding the season on July 11, 2021. The track made this announcement on Tuesday. The season's calendar features live racing every Friday, Saturday & Sunday at 2:35 PM. Also, select Thursdays at 6:35 PM and select Mondays at 2:35 PM. Special Triple Crown post times of 1:35 PM and, of course, a July 4 twilight post time of 5:00 PM will round out the schedule.
A total of 20 stakes worth a cumulative total of $2,225,000 will run on the 2021 stakes schedule of Lone Star. The $400,000 GIII Steve Sexton Mile for three-year-olds and up, the new $300,000 Texas Derby for 3-year-olds at 1 1/16 miles (plus up to $100,000 for Texas-birds), and the $200,000 Ouija Board Distaff on turf are at the top of the schedule. Those stakes, plus numerous other six-figure events, will all take place as the track revives Lone Star Million Day, which was last held in 2011, on Memorial Day, May 31. Purse levels are estimated at an average of $252,000 per day, with maiden races estimated at $36,000.
Lone Star will also have several stakes in four other series. The Lone Star Million Day, Monday, May 31, five stakes worth a total of $1,100,000. The Lone Star Showcase Day, worth $350,000, is June 13. The new Summer Turf Festival, worth $300,000, will be held on June 27. The annual Texas Day Stars will feature four $400,000 limited stakes on July 10.
Texas Commission okays the 2021 Season
At a teleconference meeting earlier in September, the Texas Racing Commission had approved a schedule for 2021 race dates in which Sam Houston Race Park and Lone Star Park will be the only tracks thoroughbred meets in the state. The other major track of the state, Retama Park, will run exclusively Quarter Horses next year.
Since Retama Park agreed to move some of its Thoroughbred wallet money, Sam Houston extended its application and was granted seven days longer than it had originally expected. The track will now run a 46-day Thoroughbred meeting from Jan. 8-April 3 before the Thoroughbred race in the state moves to Lone Star Park for a 42-day race from Apr. 16-July 18 (which Lone Star Park has extended to 48 days, running from April 22nd - July 11th, 2021). Sam Houston and Lone Star are also running shorter Quarter Horse events.