Maximum Security Could Run In Dubai World Cup
Author: Don Mckee
Published: Wednesday December 25, 2019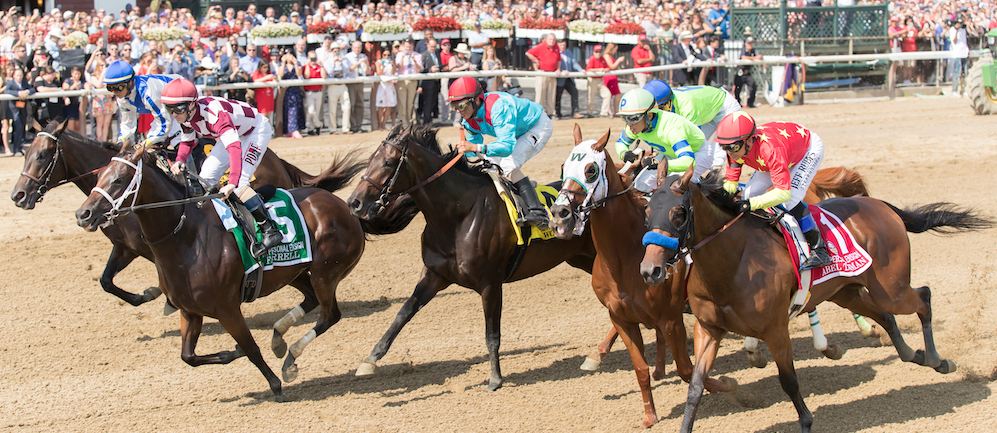 More horses are set to run in the inaugural $20 million Saudi Cup since The Stronach Group made the decision to cut $6 million from the Pegasus World Cup Invitational Stakes purse.
The cut in purse money could also help the $12 million Dubai World Cup Presented by Emirates Airline (G1) as well.
Multiple Races
Trainer Jason Servis and owner Gary West said that they will consider running multiple grade 1 winner Maximum Security in the Dubai World Cup four weeks later if the homebred 3-year-old performs well in the Saudi Cup.
"I would think if he wins or runs real good, I guess you stay over there (for the Dubai World Cup). I don't know if you bring him back home right away," Servis said.
According to West, if Servis believes Maximum Security can run in both the Feb. 29 Saudi Cup at the King Abdulaziz Racetrack in Riyadh, Saudi Arabia, as well as the March 28 Dubai World Cup at Meydan Racecourse in Dubai, he will also support the decision to run in the races that offer a combined $32 million.
"If Jason would be open to running in the Dubai World Cup, I'll be open to it. Jason knows the horse better than anyone else. If he believes he would be ready for the Dubai Cup, I would not be opposed to it," West said. "I would completely agree with his thought that once you're there and the horse is doing well, why come home? If the horse is eager for more, he's in that part of the world already, so let's run."
Prior to Maximum Security's Dec. 7 win in the Cigar Mile Handicap (G1) at Aqueduct Racetrack, he already looked to be a starter at Gulfstream Park in the Jan. 25 Pegasus. He is 4-for-4 there, and he took the Xpressbet Florida Derby (G1) at the 1 1/8-mile distance of the Pegasus.

Changing Plans
West rethought his path forward after TSG, which operates Gulfstream, announced on Dec. 15 that it was cutting the Pegasus purse from $9 million to $3 million. At the same time, entry fees were dropped, and the drug Lasix was banned.
West then made the decision to opt for the Saudi Cup, which has a purse about seven times bigger than the Pegasus. It runs at nine furlongs as well, and entry fees were dropped, and Lasix banned.
"I don't know if it was our preference to run in the Saudi Cup, but I'm not mad at The Stronach Group," West said. "It's their racetrack, it's their money, they can do what they want. They can cancel the race if they want. I'm not telling them how to run their business. But as a result of what they did, it presented us with some options, and the best option for us is the $20 million race rather than the $3 million race."
Servis is starting to organize the travel plans for Maximum Security. The horse is most famous for being disqualified from first to 17th in the Kentucky Derby Presented by Woodford Reserve (G1). According to him, the flight for the horse is set for 11 days before the race, on Feb. 18.
Servis will head out to Saudi Arabia after Maximum Security is cleared from two days of quarantine.
"I might drag my feet a few days before leaving because I have a barn in Florida, and I like to be on-hand there," said Servis. "My son knows what I want and what I like. I feel comfortable with having them over there, and then I'll go over."
Since Maximum Security will get five weeks beyond the Pegasus, Servis believes it will help him prepare for Saudi Arabia.
"The extra time should be a good thing for us," Servis said. "The quarantine, going over there 11 days before and scheduling works are things we have to address. It's a one-turn race, but if my horse is good that day, I'll lead him over there feeling good.
"Everything went like it was in a textbook for the Cigar Mile, but a lot has to happen here. He's real good at one turn, but in this race, he'll have to be spot-on."