McKinzie Set To Run Against Code Of Honor In Breeders' Cup Classic
Author: Don Mckee
Published: Wednesday October 30, 2019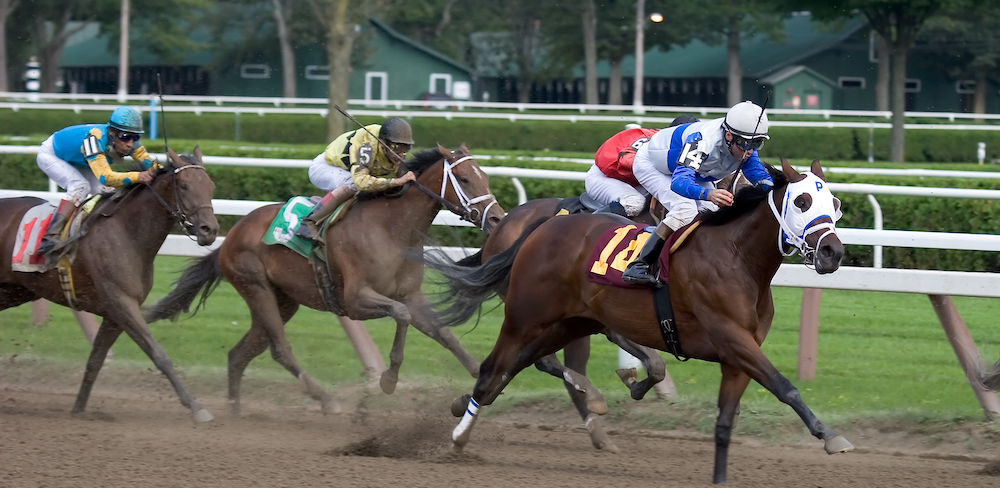 Two of the best horses in the nation, McKinzie and 3-year-old Code of Honor, are set to face off in the Longines Breeders' Cup Classic (G1) at Saratoga Race Course on Saturday.
There have been some impressive horses this season, including Bricks and Mortar, Midnight Bisou, McKinzie, and Code of Honor.
McKinzie took a strong victory in the Aug. 3 Whitney Stakes (G1) this year. He went up against grade 1 winners Yoshida and Vino Rosso, and it was the first time trainer Bob Baffert took the historic race.
A few weeks later, at Saratoga, it was time for trainer Shug McGaughey to push his plan forward for Code of Honor, the runner-up in the Kentucky Derby Presented by Woodford Reserve (G1). Code of Honor finished three lengths ahead in the Runhappy Travers Stakes (G1).
At the 1 1/4-mile Classic on Saturday at Santa Anita Park, the two impressive horses will meet for the first time.

McKinzie
McKinzie is owned by Mike Pegram, Karl Watson, and Paul Weitman.
He has run in only grade 1 and grade 2 races over his past seven starts, and he has finished in either first or second in all of them.
In what seems to be a pattern, the 4-year-old son of 2007 Kentucky Derby winner Street Sense has been winning every other race. He'll come into the race after finishing second to Mongolian Groom in the Sept. 28 Awesome Again Stakes (G1) at Santa Anita.
If Baffert can take the Classic, it will be the first time he has won it with an older horse since the three consecutive years he won beginning in 2014. During that time, he won with 3-year-olds Bayern, American Pharoah, and Arrogate.
Baffert spoke about McKinzie's special talent.
"McKinzie is a different style — a big, tall, lanky horse. This horse is not real quick early. He's just a steady, high-cruising type of horse," said Baffert, who leads all trainers in Breeders' Cup earnings. "I think he's one of the top 10 horses I've trained, but he's going to have to prove it — no excuses. We'll see what he's made of."

Code of Honor
William S. Farish's homebred Code of Honor, after winning the Travers, defeated older horses in the Sept. 28 Jockey Club Gold Cup Stakes (G1) at Belmont Park. In that race, the original first-place finisher, Vino Rosso, was disqualified for interference.
The Jockey Club Gold Stakes (G1) was Code of Honor's third straight win, and it was his second straight at 1 1/4 miles. The son of Noble Mission took a break after the Derby, and he returned with a big win in the July 6 Dwyer Stakes (G3) at Belmont.
The consecutive wins in New York were part of a plan that came to fruition for McGaughey, but the trip to the West Coast for the Breeders' Cup was not in that plan.
"I've been impressed with the way he's come out of his races, especially the Travers, and then the Gold Cup," McGaughey said. "I had a lot of confidence going into the Travers and going into the Gold Cup; I just didn't know how he would step up against the older horses in the Gold Cup. Then after the way he did it and the way he came out of it, I thought he deserved a chance."
McGaughey said that while Code of Honor's preparations look good, there will still be challenges at the Classic.
"A lot of times, going from East to West on the dirt hasn't worked out, but this horse seems to adapt pretty well, so we'll have to see," McGaughey said. "It is a little bit of a different ballgame."
It will be an exciting day as two of the country's top horses face off for the first time.