McPeek Set to Send Out Three in Alcibiades
Author: Don Mckee
Published: Wednesday September 30, 2020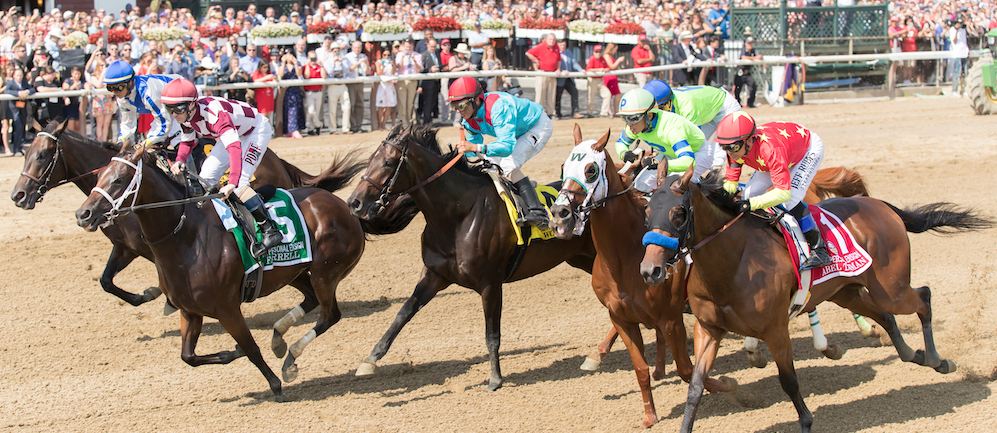 Trainer Kenny McPeek is set to send out three entrants in the Darley Alcibiades Stakes (G1) at Keeneland. The impressive trainer has run 20 horses in the event throughout the years, and he has won it four times and made it on-the-board ten more.
The race will start the opening day of the fall meet on Saturday at the Lexington track. Even though he has a lot of experience with the race, it is the first time McPeek is sending out three in the same renewal.
McPeek's three entrants include Crazy Beautiful, Oliviaofthedesert, and Simply Ravishing. They will be up against the leading runner Thoughtfully, the Adirondack Stakes (G2) winner.
McPeek has run multiple entrants one other time, which included Galloping Gal and Deb's Charm. The two finished behind Be Gentle in 2003.
There are a few reasons things are different this year, led by McPeek holding a lot of power in the division. He is also preparing for the Breeders' Cup, which will take place in Keeneland this fall, and the Alcibiades is a solid prep for the $2 million Juvenile Fillies Nov. 6. Both of those races take place around two turns on dirt at 1 1/16 miles.
McPeek spoke on his decision-making on whether to send his fillies to the Alcibiades or another Belmont Park race like the Oct. 10 Frizette Stakes (G1).
"I don't know that I want to ship up to New York with the Breeders' Cup here—ship up and ship back," McPeek said. "I'd like to win another Alcibiades. I might as well take all my bullets and fire 'em."
McPeek's Alcibiades victories came with She's a Devil Due in 2000, Take Charge Lady in 2001, Dream Empress in 2008, and Restless Rider in 2018.

The McPeek Trio
All three of his starters are still looking for their first graded stakes win, but they all have earned black type.
Crazy Beautiful took the Runhappy Debutante at Ellis Park before going on to finish second in the Pocahontas Stakes (G3) at Churchill Downs. Oliviaofthedesert took third in the $500,000 Mint Juvenile Fillies at Kentucky Downs, while Simply Ravishing is 2-for-2 with a maiden special weight on grass at Saratoga Race Course.
She then went to take a 6 1/2-length victory in the P. G. Johnson Stakes at the track.
In the Pocahontas, Phoenix Thoroughbred's Crazy Beautiful hit traffic when coming up from last. That race also witnessed the 2-year-old Liam's Map filly cut the heel of a front leg.
"Her last couple of races she had troubled trips. I think she's begging for two turns," McPeek said. "This is a really good filly."
The New York-bred daughter of Laoban is owned by Harold Lerner with McPeek's Magdalena Racing and Nehoc Stables.
Susan Moulton's Oliviaofthedesert will likely be the longshot of the McPeek entrants, but the Bernardini filly can impress, especially after switching surfaces from grass at Kentucky Downs.
"I think she's a better dirt horse than she is a turf horse. I think she's another that is going to relish the mile and sixteenth," he said.

Thoughtfully
The leading runner, who will have to fend off the McPeek trio, is set to be Heider Family Stables' Thoughtfully. The filly is 2-for-2, winning at Churchill Downs going 5 1/2 furlongs and at Saratoga in the 6 1/2-furlong Adirondack.
A Tapit filly, she is out of the Seeking the Gold mare Pension. She will be joined by regular rider Ricardo Santana Jr. and is trained by Hall of Famer Steve Asmussen, who is looking for his first Alcibiades win.
The rest of the field is set to include Xtrema, who finished fourth in the Pocahontas, and first-out winners Travel Column and Gramercy. The Alcibiades is a "Win and You're In" qualifier for the Juvenile Fillies.