Meet Extension Approved for Tampa Bay Downs
Author: Clint Goodman
Published: Friday April 24, 2020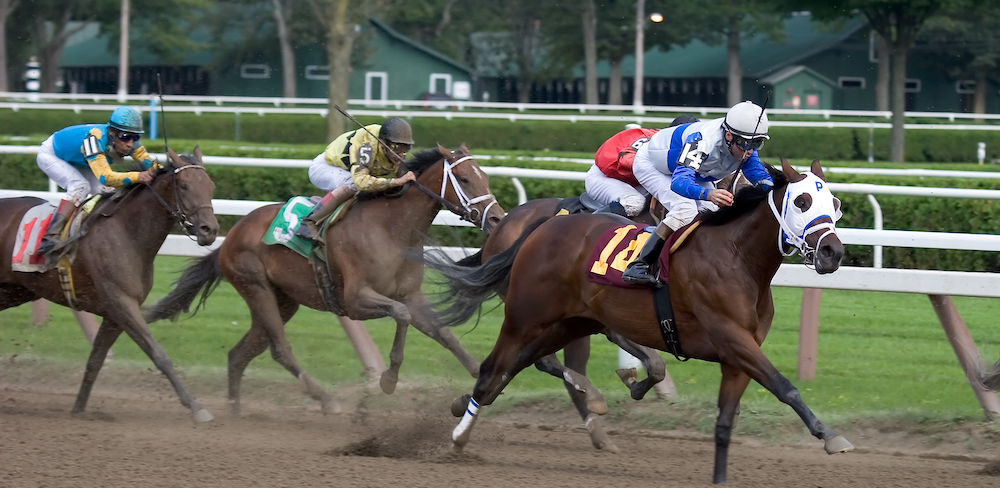 On April 23, Florida regulators approved a meet extension after Tampa Bay Downs requested to extend it past May 3, the original closing date. The meet will now continue through May 30.
Tampa Bay Downs is one of the few tracks around the nation that is still running during the ongoing COVID-19 pandemic. Spectatorless racing has been taking place since March 18.

Racing During a Time of Limitations
Tampa Bay Downs brings in horsemen from the north during the winter and early spring months, which is the case for most southern tracks. As late spring and summer racing approaches, they move on to more locations, but the limitations on this year's racing are leaving few options.
Peter Breube is Tampa Bay Downs' vice president and general manager.
"It was a pretty easy decision once we realized the horse inventory on the backside was going to remain fairly constant through the month of May, depending on what tracks open up north," said Berube. "If all of a sudden, the horse population declines, we have the ability to go back to the state and drop these dates. But I don't anticipate that happening. "
The two-time leading trainer at Tampa Bay Downs, Kathleen O'Connell, said that the racing at Tampa provides some relief.
"There is a whole group of us that go from Tampa to Monmouth," she said. "There is another whole group that goes to Presque Isle and another whole group that goes to Indiana (Grand). And to at least have some relief, someplace to train horses, some racing to generate income, I'm sure I'm speaking for everybody in saying it's a godsend."
Racing is happening four days a week at the tack, but it will change to three after May 2. Racing will take place on Wednesdays, Fridays, and Saturdays.
"Being on a conservative side, hopefully, we can have fuller fields going three days a week," Berube said. "Also, we've been using our turf course extensively through our regular meet, and we want to give it a break. So, again, three days a week, run 12 turf races rather than 16, that helps to prolong your meet."

Tampa's Races
The purse structure and the composition of the races should stay the same as the extension moves past May 3. Several of the closing races offer purses between $10,000 -$12,500, and there are straight maiden and allowance races at $20,000 and higher.
Margo Flynn is the vice president of marketing at Tampa Bay Downs.
"We feel pretty good in the sense that we're able to give our horsemen an outlet," said Flynn. "Just training horses is very laborious, and you want to be able to see the fruits of your labors. Hopefully, this will put them in a good position before going up north—we're hoping this will be a big positive for them as well as us."
Two days of racing will take place at Tampa Bay Downs on June 30 and July 1 as well. The racing is part of a summer festival that traditionally brings in participants based in Florida year-round.

Santa Anita Racing
While Tampa Bay Downs had its meet extended, Santa Anita Park in California is still under review by officials. On April 23, the track released a statement about the proposal to resume spectatorless racing.
"Santa Anita is continuing discussions with the LA County Health Department and LA County Supervisor Kathryn Barger's office as they undertake a thorough and thoughtful review of the proposal submitted to resume live racing as soon as possible at Santa Anita. The comprehensive written proposal was submitted last Thursday (April 16) following a meeting with Supervisor Barger earlier that day.
"To manage expectations, should we be able to resume live racing under the new protocols submitted, we anticipate there will be a delay of 7-10 days between acceptance of the plan and implementation of the protocols to return to live racing."