Mia Mischief and Seperationofpowers Set to Compete in Ballerina Stakes
Author: Don Mckee
Published: Thursday August 22, 2019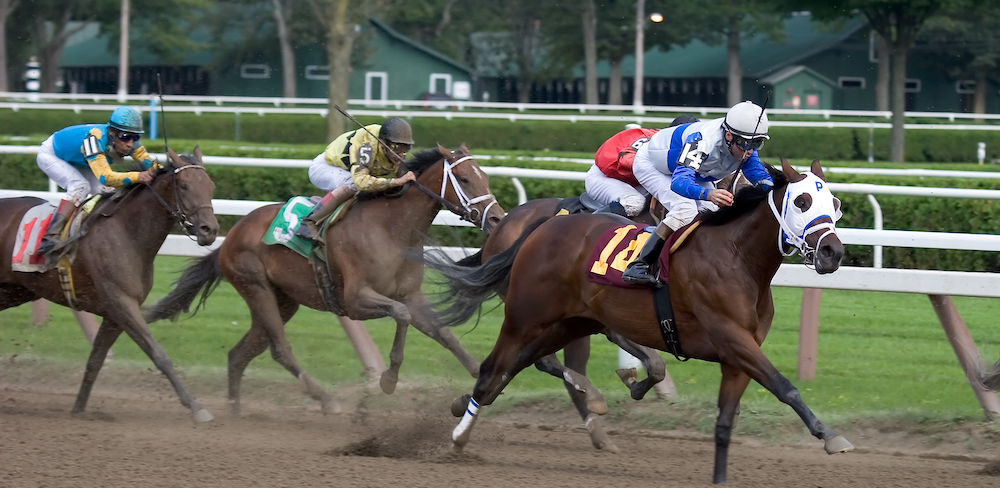 Mia Mischief and Seperationofpowers, both winning grade-1 fillies, are set to go against each other in the $500,000 Ketel One Ballerina Stakes (G1) on August 24 at Saratoga Race Course. The winner of the race will be awarded a spot in the November 2 Breeders' Cup Filly and Mares Sprint (G1). The seven-furlong race is a "Win and You're In" Breeders' Cup event.
Mia Mischief
Mia Mischief's biggest win of the year came when she crossed the line first in the May 4 Humana Distaff (G1) at Churchill Downs, a race that was the same distance as the Ballerina. After that, the Steve Asmussen-trained filly won the Roxelana Overnight Stakes at Churchill on June 22 after challenging and beating Covfefe. The 4-year-old Mia Mischief is owned by Bill and Corrine Heiligbrodt and out of Heider Family Stables and Madaket Stables. She's gorgeous physically and has run some excellent races. We're expecting her to repeat her (Humana) Distaff performance," Asmussen said. "Her two most impressive wins, the Humana Distaff and the (2018) Eight Belles (G2), both came at seven-eighths of a mile. And she has been training beautifully and was second in the Test (G1) last year."In her most recent race, Mia Mischief finished fourth in the July 24 Honorable Miss Handicap (G2) at Saratoga. She crossed the line 2 1/4 lengths behind the winner Minit to Stardom, who is also racing in the Ballerina. She will be running with jockey Ricardo Santana Jr. aboard, and they'll be breaking from post 5. Her current earnings are at $969,540.
Seperationofpowers
Seperationofpowers will also be looking to win the Ballerina on Saturday. She ran against and defeated Mia Mischief in the Longines Test last summer. The 4-year-old daughter of Candy Ride also won the seven-furlong Bed o' Roses Invitational (G3) on June 7 at Belmont Park.
"It gives me a lot of confidence," Brown said of the Bed o' Roses effort. "At her age now, she appreciates more time between races."Seperationofpowers also ran and won in the Frizette Stakes (G1). The jockey will be Jose Ortiz, and they will break from post 4. The filly's total earnings are currently at $934,000. "We really like the way she's training," Brown said. "We came from Belmont for this race because she's a bit of a quirky horse to train and she found her comfort zone training there. So, we just stayed with it."
Others in the Field
Brittlyn Stable's Minit to Stardom will also be trying to win the Ballerina after coming off of a three-race win streak. The 4-year-old filly will be running in a seven-furlong race for only the second time. She finished in sixth place in the Test last year.Come Dancing, out of Blue Devil Racing Stable, set the pace in the June 8 Ogden Phipps Stakes (G1) at Belmont Park. In that race, she finished second to Midnight Bisou. Come Dancing also won the April 5 Distaff Handicap (G3) at Aqueduct Racetrack by 7 3/4 lengths. That race was the same distance as the Ballerina. Two other horses running in the Ballerina are Pacific Gale and Dawn the Destroyer. Pacific Gale has placed among grade 3 company more than once, and she is coming off of a run in the Honorable Miss where she finished sixth. Dawn the Destroyer won the Interborough Stakes on January 25 at Aqueduct, and her last race was in the Bed o' Roses when she finished third. The Ketel One Ballerina (G1) will run on Saturday, August 24. It will be Race 6 on the card, and it takes place at Saratoga Race Course.